Meet our Staff!
Executive Director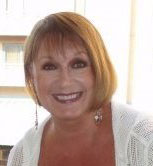 Joan Steele, Executive Director
Joan's career has been a series of different positions that have all led her to where she is today. Mother of three children, she was a stay-at-home mom who loved every minute of spending so much time with her kids. From this she learned love. She then volunteered with a hospice program where she sat with adults as they battled cancer and sometimes lost the fight. From this she learned compassion and understanding. From there, her career path has taken her through many phases, from owning her own business to working for a major event planning company where she organized major events for various companies. From these she learned how to run a successful business and how to organize great events. Then, working for a national non-profit as a Development Director for seven years, Joan learned how to raise funds for a mission that is dear to her heart. From this she learned the power of a dream for a child with a life-threatening illness.
Toby's Dream Foundation was created by Joan in November 2009 with the help of caring individuals who also shared her dream of serving the children in Greater Hampton Roads. She feels all of her previous experience has contributed to the success of the organization, which has grown rapidly in spite of the bad economy in which it was created. To date, Toby's Dream Foundation has served over 300 children.
Joan receives her inspiration from her three children and six grandchildren who are blessed with good health, and from the many children she serves at Toby's Dream, who are battling their respective illnesses with courage beyond belief.
Joan truly believes that for the children she serves… Tomorrow begins with a dream.
Contact Joan at joan@tobysdream.org
Program Manager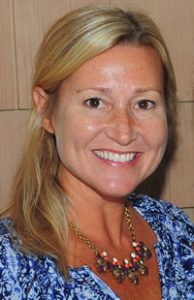 Sarah Haggerty
A native of Virginia Beach and a Hokie, Sarah developed an interest in helping children while promoting an art display at a local museum, featuring the artwork of patients from a children's cancer center. This resolve stuck with her while being at home with her two children, leading her to volunteer for several nonprofit groups involving children with illnesses. In her free time, you can find Sarah running through First Landing State Park or cheering on her two children on the sidelines of numerous sporting events.
AS Program Manager at Toby's Dream Sarah does a great job of coordinating all of the logistics for making a dream come true. TDF is so fortunate to have such a dedicated Dream Maker!!
Contact Sarah at dreams@tobysdream.org
Communications & Volunteer Manager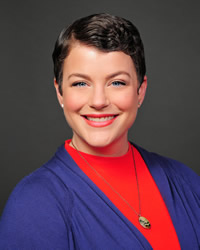 Sarah Rostock
Sarah R. comes to TDF with a heartwarming story. Sarah had a rare form of cancer when she was 14 years old and her wish was to go to England. Joan, our Executive Director, at that time worked for the organization that sent Sarah and her family on their trip.
After 6 ½ years of her cancer being in remission, Sarah relapsed. Sarah received a stem cell transplant at Duke University Hospital and Joan followed her journey through CaringBridge posts written by her mother each day. Some days were tougher than others and some days seemed to have little hope for surviving, but Sarah has a mission and her mission is to serve children with cancer.
Sarah's love of children began with her being admitted to Children's Hospital of The King's Daughters, when she was diagnosed with cancer at 14 years old. At the time, she was the oldest child over the age of 3 in her wing of the hospital. From there she began volunteering with different childhood cancer organizations and mentoring children with cancer through their treatment! She eventually went on to college and earned her bachelor's degree in early childhood education. She taught in the early childhood education field for 3 years, but always kept an eye out for a job in the non-profit field, specifically those that work with children with cancer.
When the position with TDF was posted, Sarah applied not knowing who she was contacting but hoping this would be her introduction into fulfilling her mission. Joan knew who Sarah was in reviewing her resume and knew she was a natural for the position. The story will continue as Sarah and TDF work together to make dreams come true for children with life-threating illnesses
Contact Sarah at hope@tobysdream.org