Anari's. 15, Shopping Spree!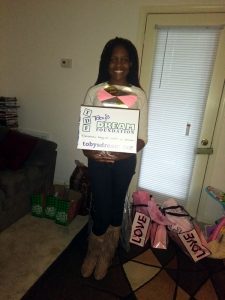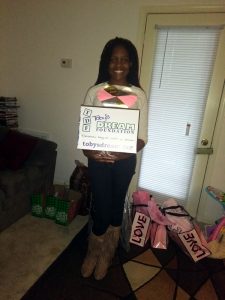 Our dreamer Anari dreamed of a magnificent shopping spree where she could buy trendy clothes and accessories without hesitation. Being an avid window shopper meant that Anari carefully prepared for her big dream-day, making sure she could visit all her favorite stores. Dreams like Anari's are an extra treat for us at Toby's Dream because our volunteers get to play a part in executing the day for our dreamer! In Anari's case this meant attending to her throughout the day, escorting her to all her favorite stores and shops, ensuring an excellent and memorable occasion.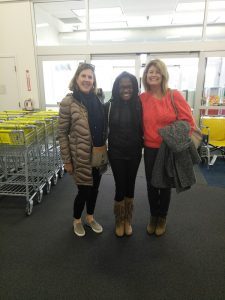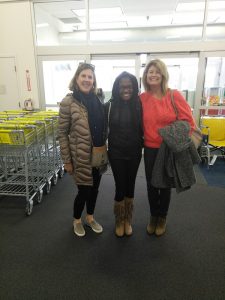 Anari's big day started with the arrival of her personal chauffeur, picking her up at home to usher her to all her favorite stores across eastern Virginia. The shopping spree started out with a bang at Best Buy! Anari knew the first item she wanted to purchase on her shopping spree was a laptop computer. She originally went in thinking she was going to get a MacBook Pro, but was more impressed with an HP Pavilion that serves as both a laptop and a tablet. Anari has a passion for photography so while at Best Buy Anari also purchased a Canon PowerShot digital camera to help her pursue her passion.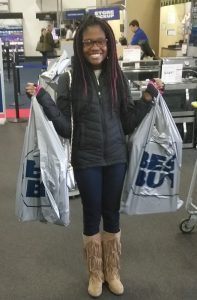 After getting all her heart desired at Best Buy Anari and the volunteers went on to their next stop; the Williamsburg Prime Outlets! While at the Prime Outlets Anari shopped to her hearts content; stopping at Journeys, Adidas, Bath & Body Works, and Victoria's Secret. Her entourage only stopped for a short break so that Anari could eat lunch at Red Lobster, which is her favorite restaurant! Anari's mother, accompanied Anari and the volunteers throughout the day. Reflecting on the day, Anari's mom could not believe how savvy Anari was with her shopping strategy.  "At every store she would hit the sale rack and really got the most out of her money!" Smart cookie that she is, towards the end of her shopping spree, Anari decided to put some money on a Macy's gift card to put toward the purchase of her sweet sixteen birthday dress.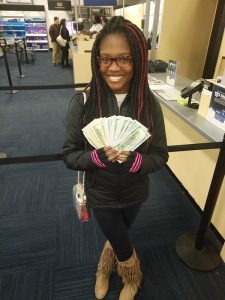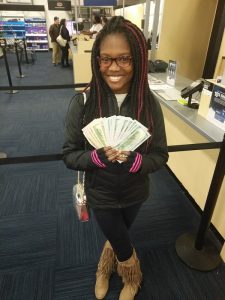 For Anari's mother, her favorite part of the day was watching Anari enjoy really enjoy herself! She said, "The day was very cold and sometimes in extreme temperatures Anari can get very sick due to her disease. I was happy to see she wasn't sick and could have fun!" Anari was so excited to be able to buy herself a computer, camera, and other goodies that she will treasure forever.
Together, We Promise Foundation and Toby's Dream Foundation, make it possible for kids like Anari to fulfill a Dream of a lifetime.