Aodhán, 4, loves all things Transformers, Avengers, Star Wars, and DC and Marvel characters.  So it's no wonder that his most fantastic Dream was a trip to Orlando to experience all of the parks that include his favorite super heroes, shows, and movies.
The highlight of Aodhán's trip was getting to meet Bumblebee from Transformers, with Spiderman coming in at a close second.  He also loved the fireworks display at Cinderella's castle, and the orca show at Sea World.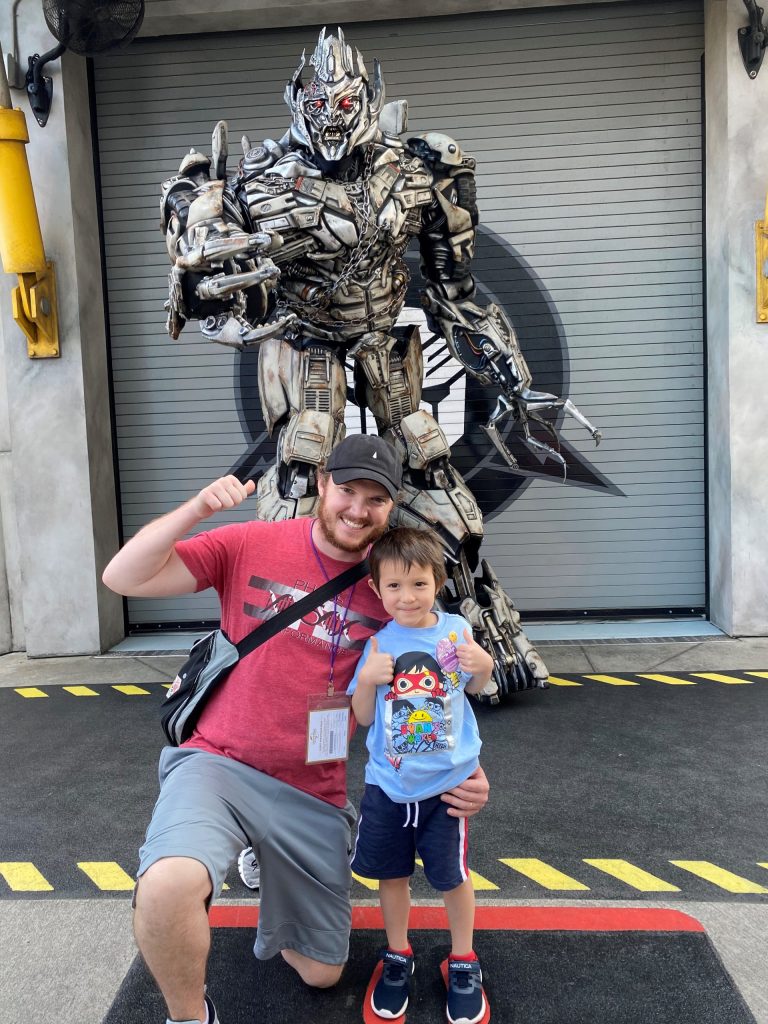 For Aodhán's family, the hospitality of Give Kids the World Village was their favorite part. "I'm an adult and it felt like I was living in Candy Land!" his father said.  "There was absolutely no stress, no limits to what you can do.  There was privacy, yet we felt pampered.  And there was ice cream all day long!" he added.  They also loved the extra perks like the Genie pass they used to skip four-hour attraction lines, and the ability to have the best seats in the house.  "We are spoiled after that!" he said.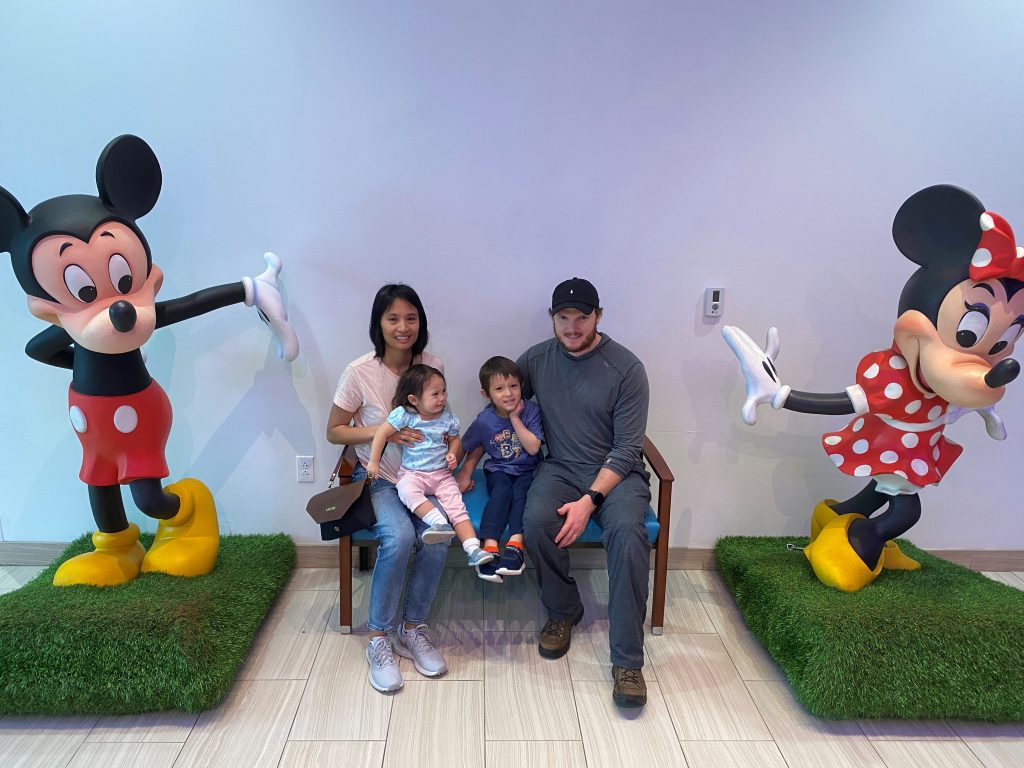 When asked what this Dream experience meant to Aodhán and his family, his father said, "Even if we had millions of dollars and all the time in the world — we could not have pulled off something like the experience we had together as a family, especially for Aodhán.  Being in this kind of situation puts a lot of strain on your family, so from a therapeutic standpoint, one of the biggest things it did for us was to pull us out of the rut that a lot of families get in. It was the first time we were able to let go and it gave us the opportunity for a huge, much-needed reset."
We at Toby's Dream Foundation are thrilled that Aodhán was able to have such a special, stress-free experience with his family.  We would like to thank our partner, We Promise Foundation; together we made this Dream come true for Aodhán.