Autumn, age 4, is a real-life princess who loves Ariel and whose Dream was to go to Disney to meet the redheaded beauty herself. "It was an incredible experience. It was above and beyond everything we were expecting it to be," her mother reflected.
Autumn and her family got a few good days in before a stomach bug took them out for a couple of days, "But the days we were able to have at the parks and Give Kids the World were just incredible," her mother said.
At Hollywood Studios, Autumn got the fun experience of meeting all the Toy Story characters and had a very special interaction with some real Jedis. "They weren't doing meet-and-greets, but when Rey and Chewbacca saw Autumn's Dream pin, they said, 'Come with us!' and spent quite some time talking to us one-on-one. They even gave the girls Jedi names – Autumn was Rainbow-4 (R4). It was pretty cool to see how special the cast members made us feel."
At Magic Kingdom, Autumn had a morning at Bippity Boppity Botique. "She really wanted to dress up as Ariel, so she got to go full glam! She was so excited about meeting Ariel afterward, too – it was really a sweet moment," her mother said. "I was determined to let her do the Bippity Boppity Boutique, but one concern I had was if she would have enough hair to do it," her father said. "But she had plenty of hair by the time we went, and it was really special to see her get pampered and treated like the princess that she is."
"GKTW was the biggest highlight for us as a family. I feel like we could have spent the entire time there," her mother said. "Autumn had to ride the carousel every morning and every night. She ended up naming every animal on the carousel and would greet them every time she rode it."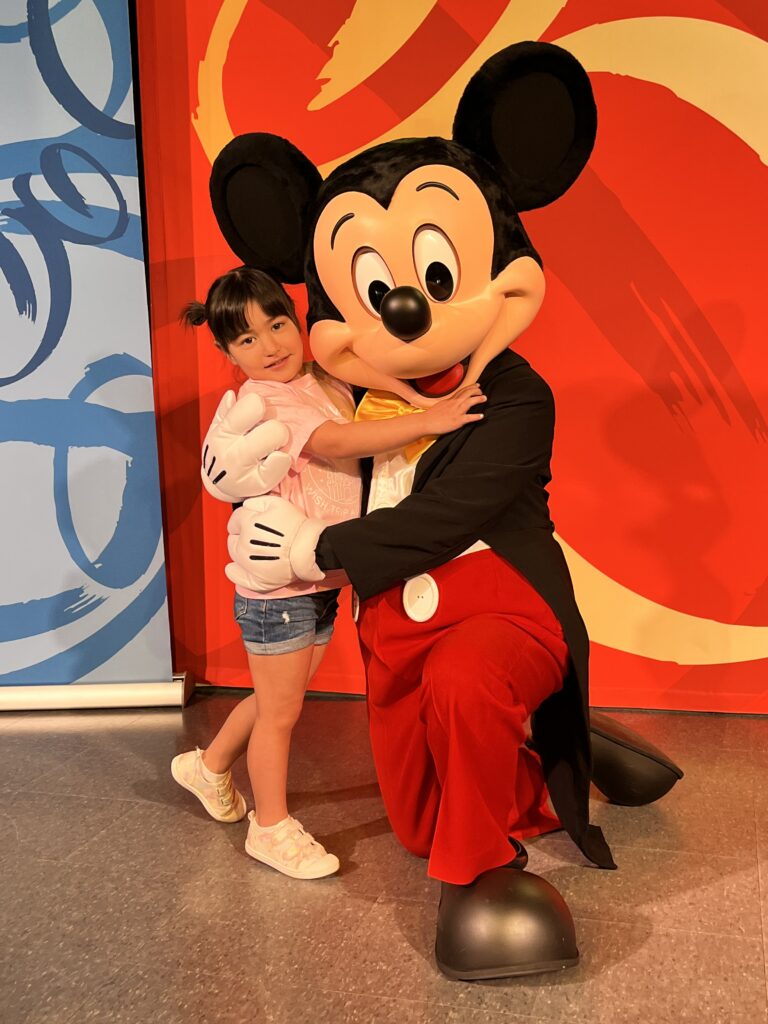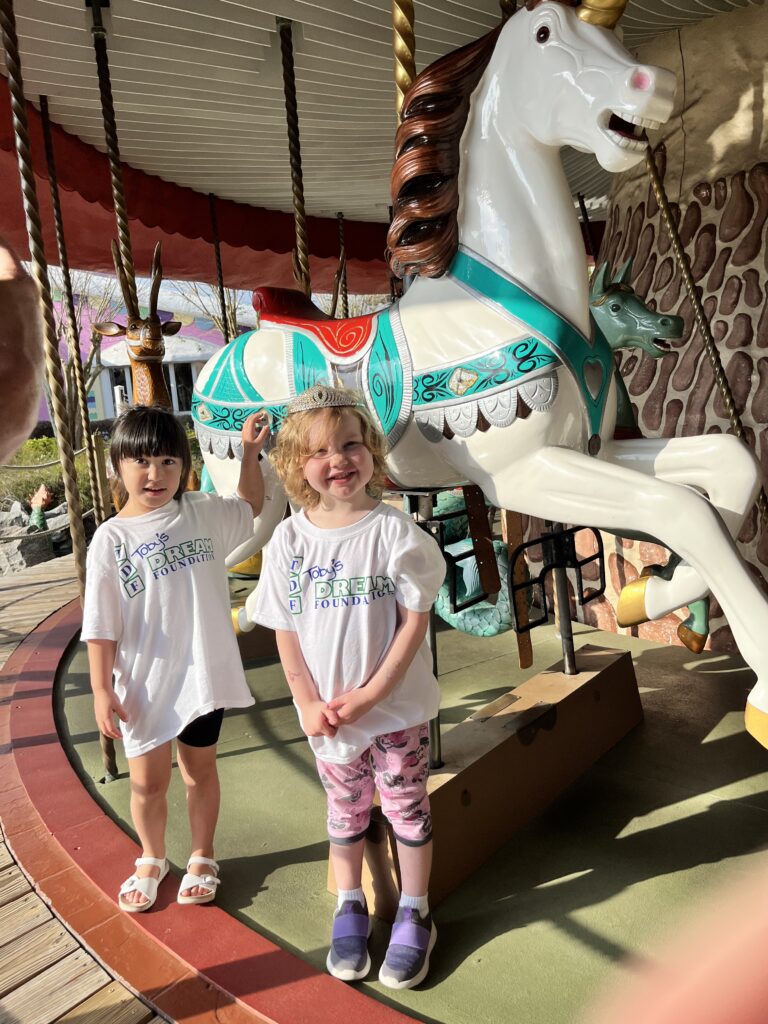 Another special touch to their trip was that Grandma and Grandpa were able to join. "We spent 103 days straight in the hospital with Autumn, so my parents helped a lot during that time. They were able to join us on this trip and it was really special for them to be able to build up these good memories and see Autumn thriving," her mother said.
Reflecting on the most special moment of their trip, Autumn's mother told us, "At Magic Kingdom, there was the most beautiful sunset. We were on the Dumbo ride, and I looked over to see Autumn's arms up in the air with a big smile on her face. It was a magical moment of joy for our little family."
"We had a literal storybook ending," her father added.
"Toby's Dream was phenomenal in all of this," her mother said through tears. Autumn's father added, "It marked the end of a really hard journey. It meant a lot to know that there are foundations out there who want to make things a little bit easier for families like ours."
We are so happy that Autumn is on the other end of her cancer journey and that she got to make such magical memories with her family. We are thankful for our partnership with Chartway Promise Foundation in helping to fund this Dream.