Avalon's Shopping Spree Surprise 
No Joke on April Fool's Day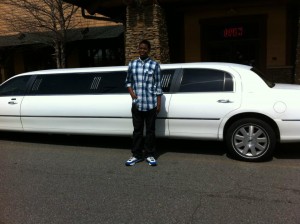 While many people celebrate April Fool's Day with harmless tricks, pranks and jokes, Toby's Dream Foundation's dreamer Avalon quickly realized his dream-come-true shopping spree was no joke on this day of encouraged pranks and hoaxes.
This 18-year-old shopping aficionado took on not one, but two malls with his father and sister by his side to help fulfill his most fantastic dream.
Departing in style, a limo took Avalon and his family from their house to Greenbrier Mall and MacArthur Mall to scour the stores for gadgets and goodies that complement Avalon's interests. Not only interested in clothes, Avalon also filled his bags with an Xbox including games and accessories, and an iPad complete with dock and cover. He also purchased a trendy Kindle Fire and "Beats" by Dr. Dre headphones to round out his gadgets.
With a true passion for fashionable footwear, Avalon made sure to satisfy his sneaker adoration by picking out an array of Nike shoes with "Hyperdunk" and "Air Max" models making the cut.
While the day was filled with store-to-store exploration and fun, Avalon and his family took time to refuel their energy with a satisfying lunch at Smokey Bones.
Toby's Dream Foundation is thrilled that Avalon enjoyed his one-of-a-kind shopping spree and could share such a special day with his father and sister. We're grateful for the chance to get to know such extraordinary dreamers like Avalon who encourage everyone to keep dreaming.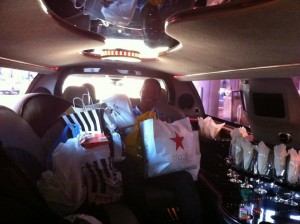 For Avalon…Tomorrow begins with a dream!