Caelum, age 12, has always loved baseball, but because of his illness, he was unsure of how much he would get to play. However, with a lot of grit and determination, Caelum is not only catcher on his rec league, but was also chosen to play on a local travel team as well! "He's always in need of equipment," said his mother, "and it's expensive!" So when it came time to choose his Dream, Caelum decided he wanted a sports-themed shopping spree so he could get all new equipment for the upcoming season.
Caelum was presented with his Dream at the Chartway Norfolk Harbor Race weekend. After kicking off the Kids Mile and schmoozing with local celebrity, Rip Tide, he was whisked away in his private Orange Peel Transportation vehicle to begin his day of shopping.
First stop was D-bats, who literally and figuratively rolled out the red carpet for Caelum. "They surprised him with a $1,500 donation to start off his shopping! He didn't even have to touch his shopping spree money," his mother said. He was able to get most of what he needed for baseball there. "They just kept loading him up with stuff. Anything they thought he should have, they gave him." They also gave him a membership, lessons, and a month-long hitting clinic, which he did in December. "He loved it!" said his mother.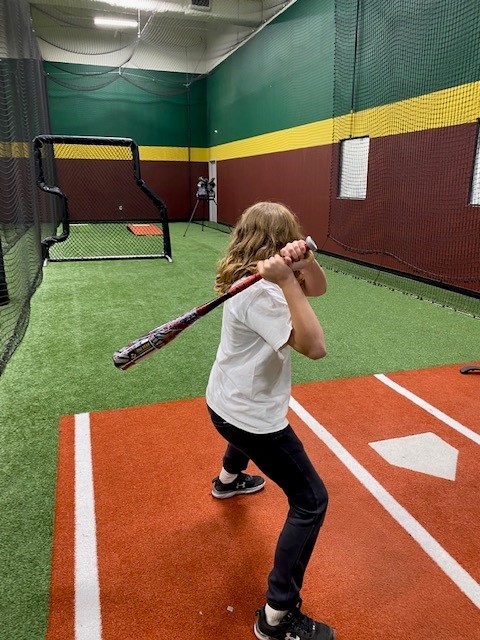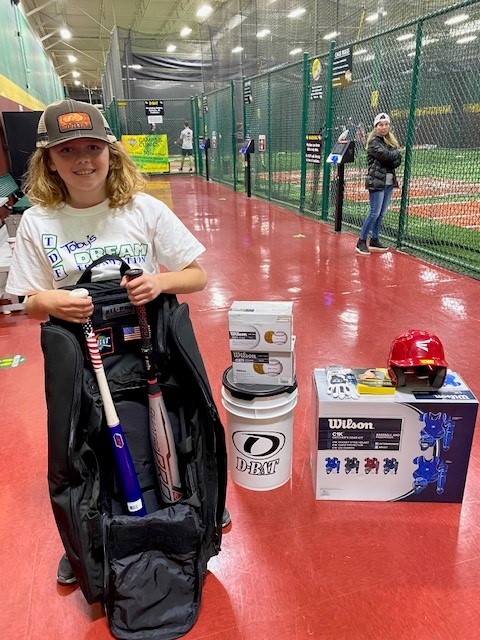 After a milkshake-fueled lunch – he had three! – Caelum was off to Play It Again Sports and Dick's. "Everyone was so nice!" his mother said. At Dick's, Caelum still had a bulk of his money to spend, "so he got smart and thought, 'I'll get winter clothes and a new jacket,'" his mother told us. "This was his opportunity to deck himself out – and he did!" Caelum had a cart full of clothes, cleats, an electric dart board, Crocs, and even a fancy new bat that he'll be able to use for seasons to come. "He was so smart with his money," his mother said.
"It was extremely special for Caelum to be recognized in this way and to have something special done for him. Thank you from the bottom of my heart – he is such a good kid and doesn't expect anything from anyone, so this day was a real treat," his mother said. "It just felt really good to have this experience," Caelum said. "I've never had something this special just for me."
We are so happy that Caelum is ready to hit the diamond with his new equipment. We are thankful for our partnership with Chartway Promise Foundation for helping to fund this Dream and making his reveal so special. We would also like to extend a special thank you to D-bats, Play It Again Sports, and Dick's for going above and beyond to make Caelum's day so extraordinary.