Caleb, 13, enjoys playing video games, Harry Potter, and Star Wars. For his Dream, he wanted to go to Disney and make his very own lightsaber at Galaxy's Edge in Hollywood Studios. Not wanting to let this Jedi down, we sent Caleb on his way to achieving his Dream.
"It was great – we had such a good time," his mother said. "We visited Magic Kingdom, Epcot, Universal, and of course, Hollywood Studios." "My highlight was definitely making the lightsaber," Caleb told us.
Also big Harry Potter fans, Caleb and his family weren't going to miss out on The Wizarding World of Harry Potter at Universal. "It was pretty awesome!" his mother said. "We went to Hogsmeade the first day, which was cool. But the next day we went through a little archway and all of a sudden we were in Diagon Alley! It was like stepping into the movie!"
Caleb and his family loved Give Kids the World. Some of Caleb's highlights were getting to hold a baby alligator from Gator Land, nights swimming at the pool, and having a buffet where he could eat as much of anything he wanted!
"The highlight for me, as a mother," his mother told us, "was getting to say yes to everything. Yes to ice cream. Yes to the arcade. Just yes to everything." She added, "This trip was just amazing. We are a big family and we don't often get the opportunity to take this kind of trip."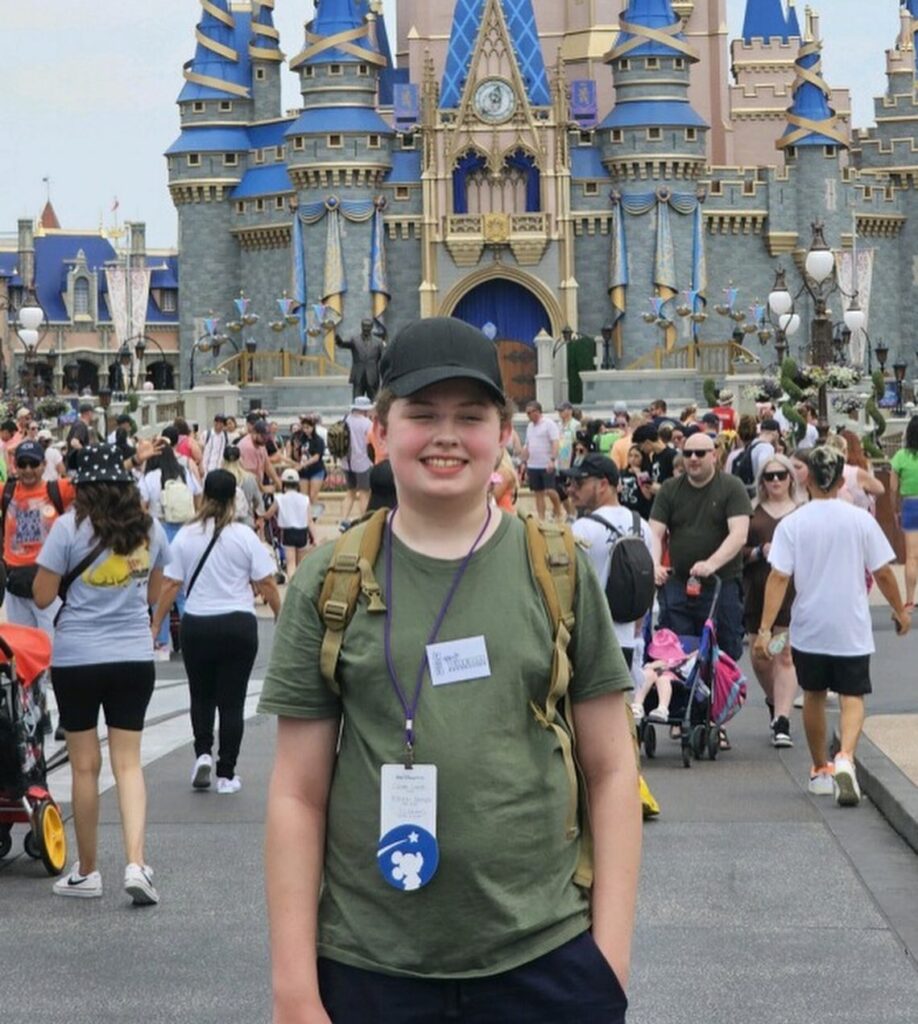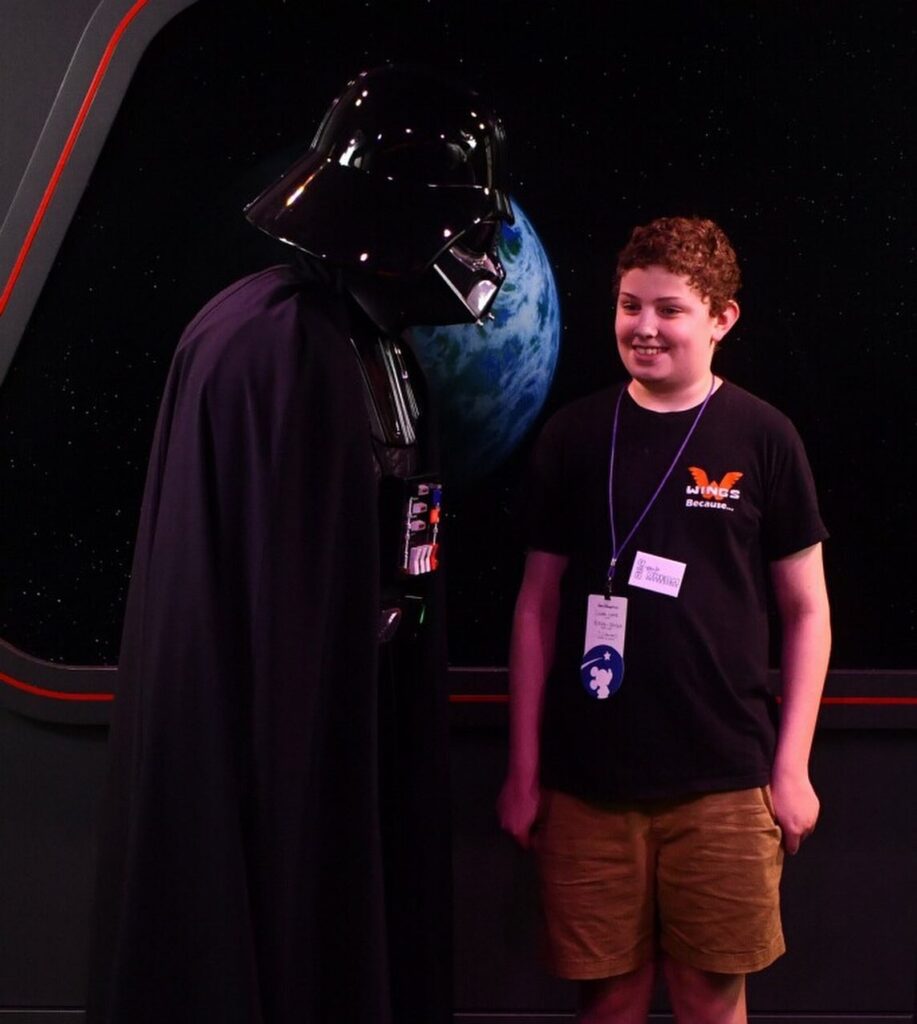 Caleb said, "This Dream meant a lot to me because we haven't been on a vacation since I was really young. It was so much fun to just be able to pack one fun thing after another into each day."
We are so happy that Caleb got to have this opportunity with his family. We are thankful for our partnership with #ChartwayPromiseFoundation for helping to fund this Dream for Caleb.