When we first met Cam, age 6, his Dream was to go to Busch Gardens. When we told him to Dream even bigger, he chose a trip to Disney World with his family – at the same time as one of his best pals, Foster, also a Toby's Dream Kid.
These two little guys had the best time at the happiest place on earth together! "It was great being with my friend," Cam said.
Hands down, the highlight of his trip was his time in Jurassic World. He absolutely loved Escape from Jurassic Park. "I was in the very front row on the rapids and got so wet!" he exclaimed. He noted, "When we go again, the first thing I am going to do is the rapids!"
Having the Lightening Pass was a huge treat for Cam. He told us, "we got to go to the very front! We didn't even have to wait in line!"
Cam's sister Maddie piped up, saying, "I rode every ride I was tall enough to ride!" Cam proudly added, "Even Tower of Terror!" Bravo, Maddie!
While at the parks, Cam saw Baby Yoda and Chewbaca, Mickey and Goofy, and even a Minion. "But he wasn't 'autographtable' and that was such a bummer," he said. He did, however, get a picture with said Minion!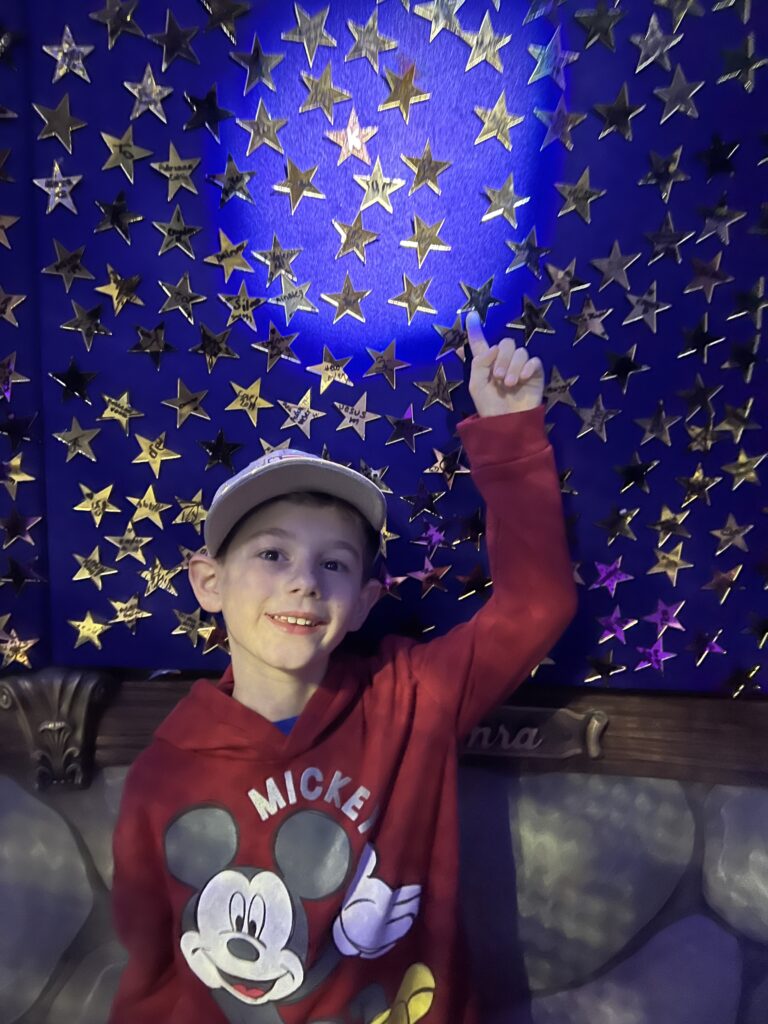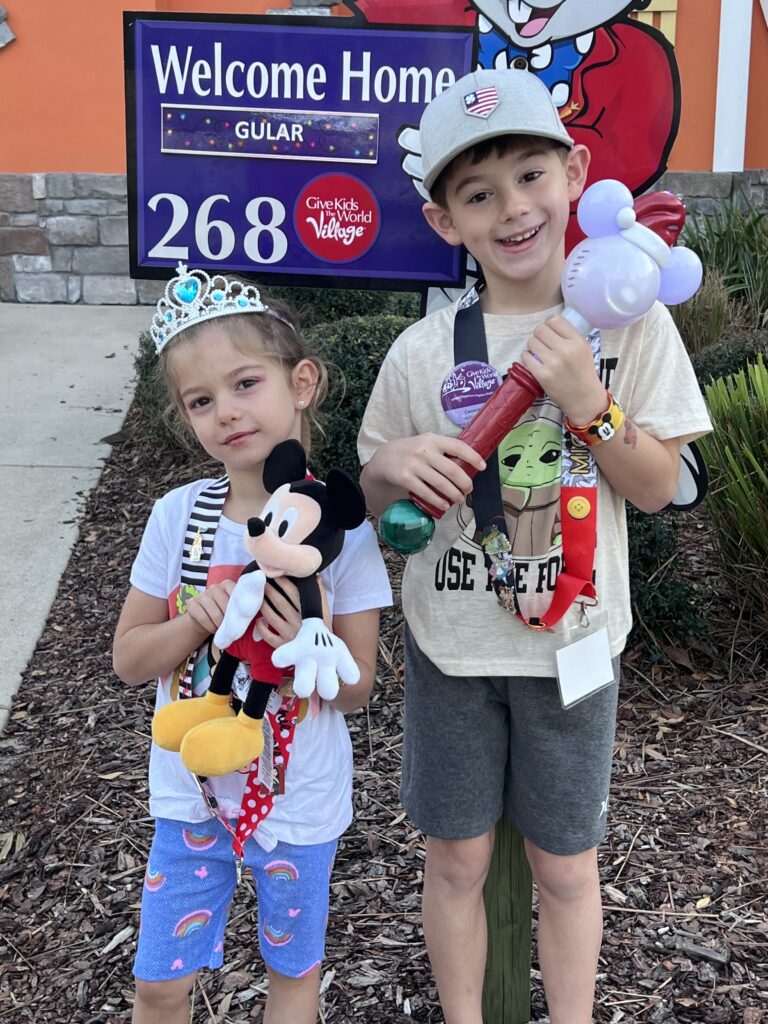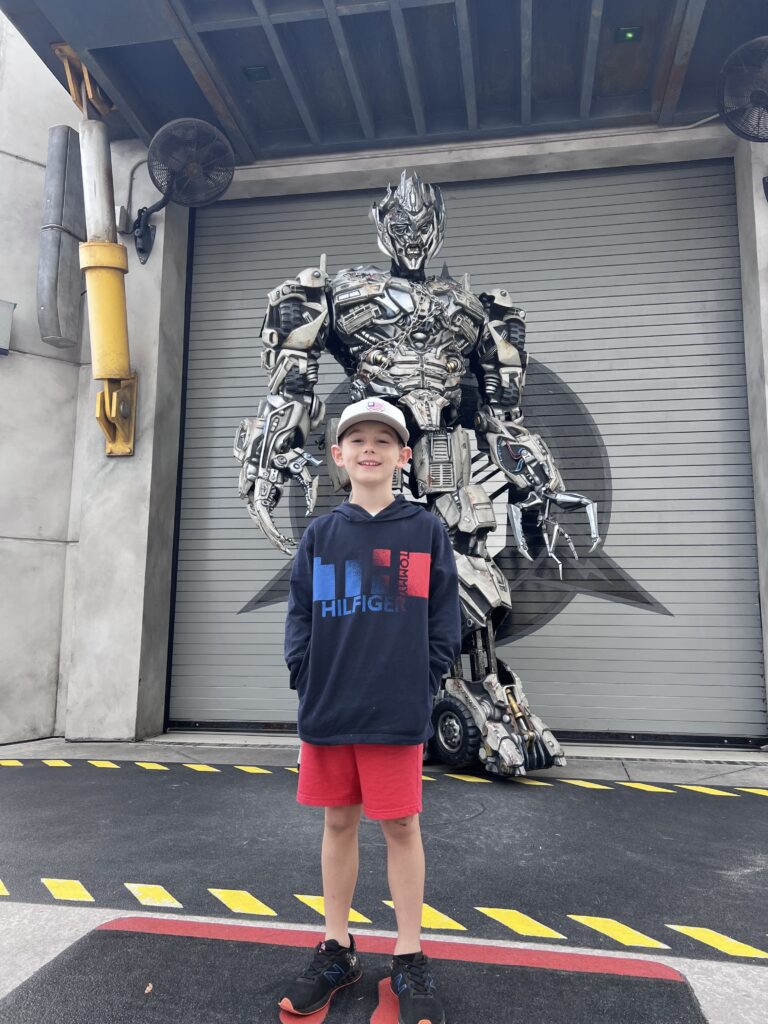 At Hollywood Studios, Cam loved the Rise of the Resistance. "It was so realistic," his mother said. He also got to see the workshop where the droids are made. "I didn't make a droid but I did make a light saber! It's yellow and green. I thought those two colors would go good together – and I was right." And in true Tatooine style, he loved trying the Blue Milk!
At Give Kids the World Village, Cam loved the arcade and playing putt-putt with Foster. "I liked the arcade the most at the Village," he said. "But the ice cream was my favorite!"
"This was certainly the experience of lifetime," his mother said. "We could never have had this experience without GKTW or Toby's Dream. It's something that we will cherish and keep close to us forever. The magic of it all was really special." His father added, "It is definitely something we will never be able to duplicate."
We are so happy Cam got to experience this trip of a lifetime with his friend and his family by his side. We are thankful for our partnership with Chartway Promise Foundation in helping to fund this Dream.