Chloe, age 4, is a spirited little girl who loves climbing, sliding, playing with Legos, and going to the library. She loves Disney and had a Dream to go to Disney World, "because I really want to meet all the Disney characters I love and see their home and play there all day," she said.
Chloe was pretty timid with the characters at first – but she eventually warmed up to Murphy, the Gingerbread Man at GKTW. "He was mischievous and she thought that was hilarious. She also warmed up to and loved meeting Rapunzel," her mother said.
While the parks tended to be a bit overstimulating for Chloe, she did enjoy riding It's a Small World, "and basically anything that was a slow boat ride," her mother said, laughing. Her favorite park experience was at The Wizarding World of Harry Potter, where she exclaimed, "It's like we are in the book!"
Chloe also went to the Crayola Experience at the Florida Mall, which she loved. "She got to make her own Crayons and name them whatever she wanted; she made her own Crayola figures and got to do all sots of arts and crafts," her mother said.
"Chloe loved trying all of the food!" her mother said. "Her favorite part was the unlimited ice cream at Give Kids the World village – getting to order whatever she wanted and adding whatever toppings she wanted. She was in heaven."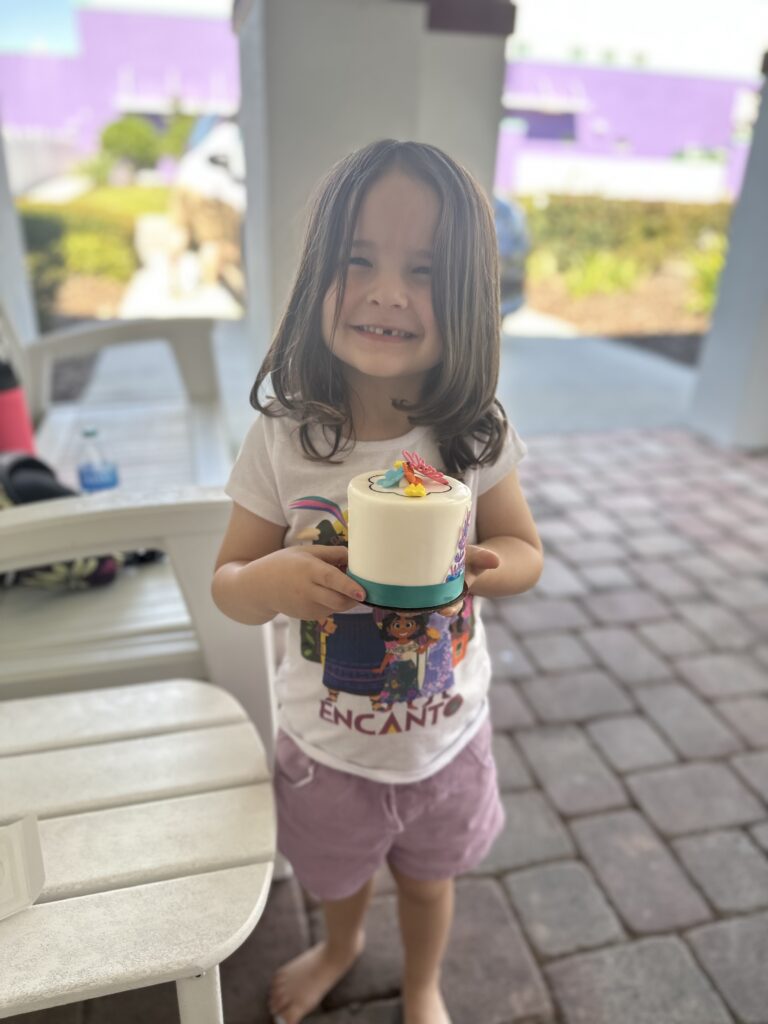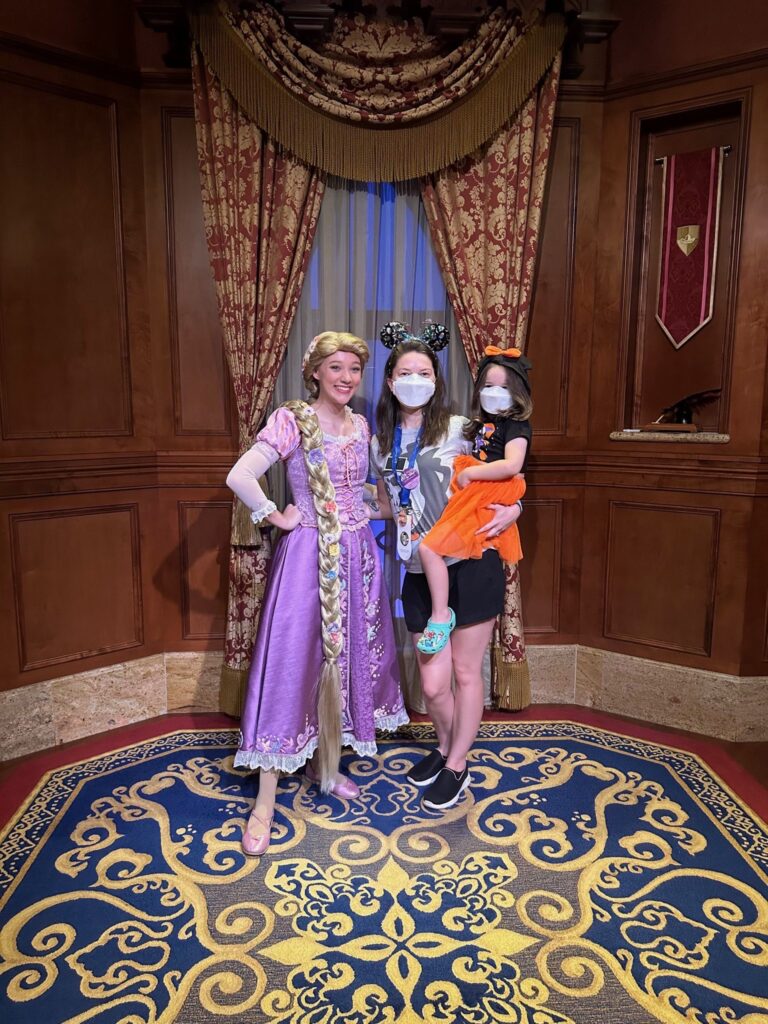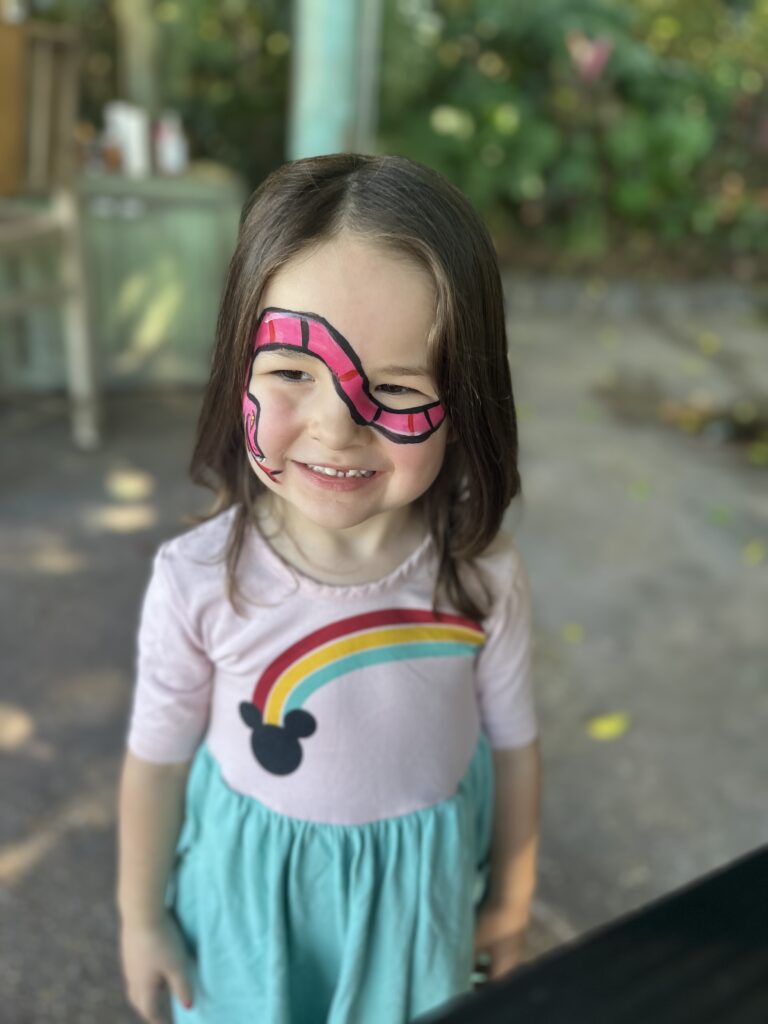 One of the highlights for Chloe was the plane ride, where she "loved being above the clouds," her mother said. On their flight home, there was a full moon and she loved being able to see it from so high up. "She thought we were going to outer space!"
When asked what receiving this Dream meant to Chloe's mother, she said, "This is the first time in an extended period that we've been able to spend fully involved with one another – no work, no treatment, no emails – there was no responsibility. We only had to worry about if we wanted pizzas or tacos for dinner. It was a true vacation for everyone involved and being able to have that was really meaningful, especially after Chloe's diagnosis. The last time we had a week off together was when Chloe was in the hospital – and that's not a vacation! It was very nice to be able to bond and have fun with each other and experience something new that we've been looking forward to for so long. Getting to see Chloe's eyes light up was so special – there were times she was literally jumping for joy."
We are jumping for joy over Chloe's Dream experience at Disney! We are thankful for our partnership with ChartwayPromiseFoundation for helping to fund this Dream