Clara, 3, Princess Clara meets Princess Ariel!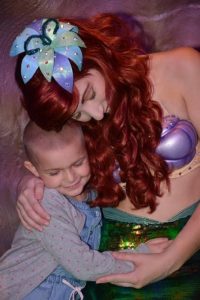 Clara's mother wrote a beautiful thank you note to Toby's Dream which lovingly described their dream experience explicitly.  "Last year in October our sweet little girl was in the PICU on a ventilator, she could not walk or talk and things were very scary.  Our whole family worried and prayed constantly.  Who would have thought only one year later she would be laughing, swimming, playing and having the best time ever!"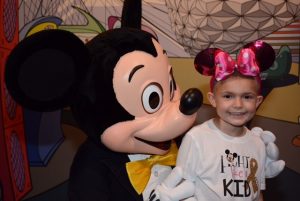 Clara is the youngest of five children with three brothers and one sister. As an active three-year-old little girl, she loves to wear pink dresses and jump on her trampoline. When presented with the opportunity for a dream come true, Clara knew she wanted to visit the land of magic and Princesses. Ariel, the princess from Little Mermaid, is Clara's favorite princess and she could hardly wait to meet Ariel in person. Getting hugs from Mickey Mouse and Goofy was icing on the cake for Clara's dream of a lifetime.
Clara's mother also wrote, "We made priceless memories that we will forever cherish.  It was so nice to watch her enjoy magical moments and make sweet memories with her brothers and sister.  It was a crazy year (last year) with Clara's treatment, this was a wonderful time to be a family again and worry about having fun."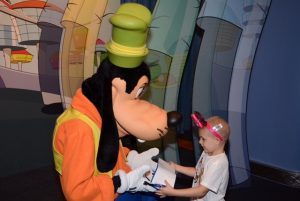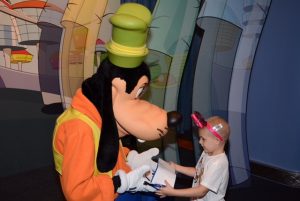 We are so pleased when we read about the special times our families have on their dreams. Each child determines what their dream will be, but they don't understand the magnitude of staring at Cinderella's castle or meeting their favorite superhero or princess until they have that experience.