Cort, 6, Cort's Adventure Dream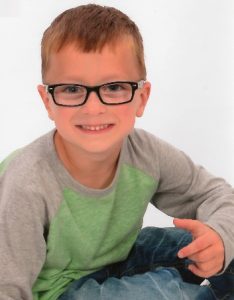 "Looking back at all the pictures we took during Cort's "Dream" vacation to Orlando, FL to go to Walt Disney World, LEGOLAND and Universal Studios, we are overcome with all the delightful memories we were able to make thanks to Toby's Dream Foundation and Give Kids the World. Words cannot even begin to express the immense gratitude we have for you all. From the bottom of our hearts, THANK YOU!! Our family had an amazing time enjoying the magic of Disney and the extraordinary experiences at Universal Studios. It was so great to see Cort smiling from the time he woke up until the moment he fell asleep at night. He was so occupied with all of the activities and having a good time that he never once mentioned his 'tummy pains', IV's, surgery, MRIs, or physical therapy the entire trip!"
This note of thanks from Cort's parents is straight from the heart and greatly appreciated by all of us at Toby's Dream Foundation.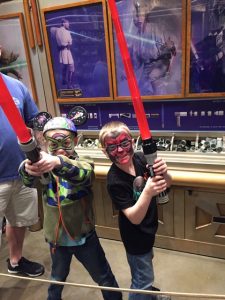 Cort, age 6, is a Dreamer. He Dreams of building hotels in London and New York City where people can stay as long as they want. He Dreams of Power Rangers, Disney World and Harry Potter. Cort has a best friend, Ayden, who shares his Dreams therefore the two were companions for a week of adventure while staying at Give Kids the World Village in Orlando, Florida. The two six year olds loved exploring and riding the exciting rides of Tower of Terror, Space Mountain and their favorite ride of all, Test Track! Cort and Ayden courageously fought Darth Vader when they went through Jedi Academy and then they went to one of Cort's very favorite places, Harry Potter's Castle! While at Universal Studios, Cort and Ayden were impressed that their magic wands worked all over the park.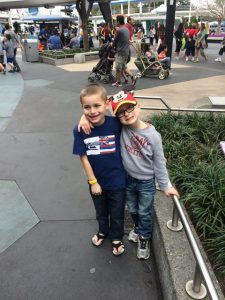 "We never could have enjoyed as much as we did if it wasn't for Toby's Dream Foundation. Your generosity allowed us to provide an unforgettable experience for Cort and our family."
You never know where a Dream might take our Dream Kids. According to Cort's parents, this little Dreamer now wants to grow up to be an engineer and build rides at Disney World.