DeKira, age 11, is a quiet young lady with a smile that lights up the room. When we interviewed her, she knew right away that she wanted to visit Disney with her parents, brothers, and sisters. She'd wanted to go for a long time and was excited to take her first flight!
"Her favorite part of the entire trip was the flight!" said her mother. "She was thoroughly excited and sat in her window seat and looked out the window the entire flight."
In Orlando, DeKira and her family visited all the parks – but her favorite was Hollywood Studios, where she really enjoyed Toy Story Land. "It really stuck out for her and her favorite ride was Slinky Dog," her mother told us. She also got to meet Jesse, Woody, and Buzz Lightyear, which was the icing on the cake!
DeKira was also really looking forward to Harry Potter World and it did not disappoint! She ended up loving the excitement of Hagrid's Motorbike ride. And at SeaWorld, she loved the dolphins and hanging out at the penguin habitat.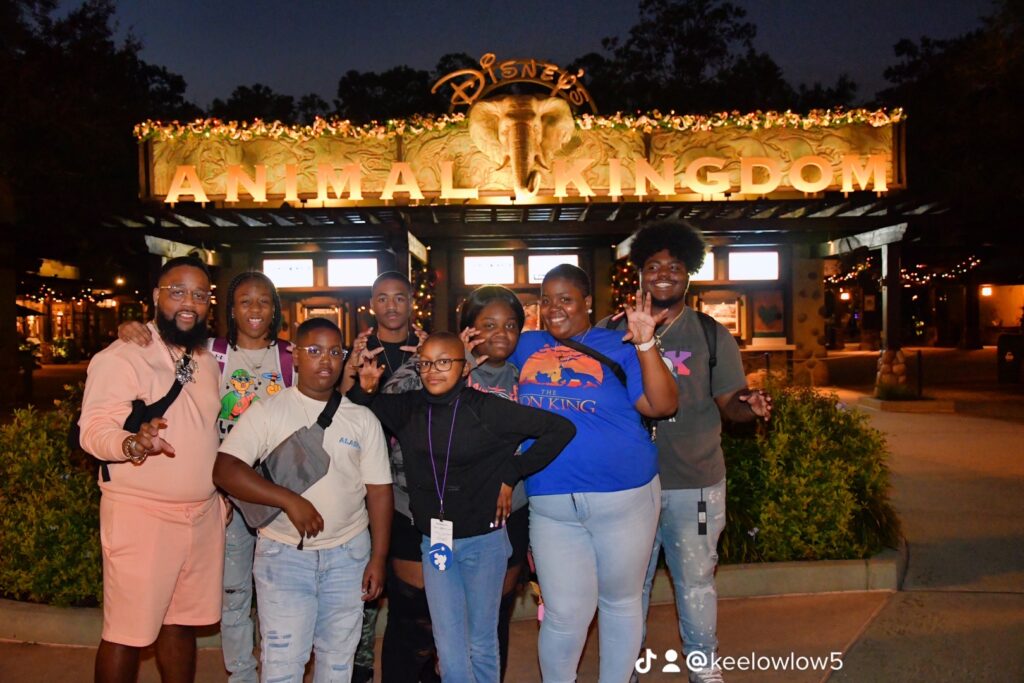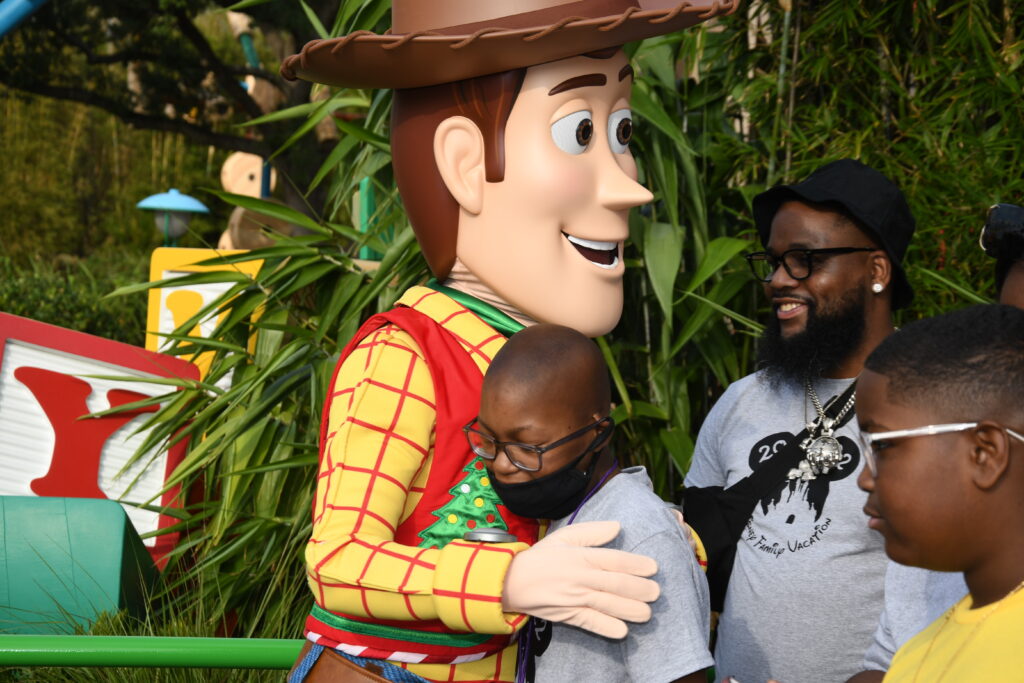 "We loved Give Kids the World Village," said her mother. "It was refreshing to go out and not have to worry about the looks people might give us because DeKira may look different from your average 11-year-old little girl. We loved how it catered to children who are in similar situations."
"We loved the Villa, too!" her mother added. "Everyone had their own space!" DeKira had ice cream twice a day and enjoyed playing the in Amberville Arcade and riding the carousel, making GKTW an extra special treat for our Dreamer.
"Receiving this Dream meant everything to us. You guys not only made a Dream come true for DeKira but a Dream come true for our entire family. It's a bad situation but you guys brought light to this difficult situation. For that we thank you guys so much. It was great for her to let her hair down for a little bit."
We are so happy DeKira had the trip of a lifetime with her family by her side. We are thankful for our partnership with Chartway Federal Credit Union and #chartwaypromisefoundation for helping to make the Dream come true for DeKira.