DJ Dreamer Drew!

Stop, hey! What's that sound? Everybody look what's going down!

When Drew, now 18, was referred to Toby's Dream Foundation this spring, he had no difficulty identifying the Dream of a lifetime.
While being interviewed by TDF volunteer Dream Makers, Drew said, "I am incredibly focused on my dream of being a DJ."
Off to work we went, coordinating an exciting electronics shopping spree that would give Drew the tools he would need to become the next big thing on the music scene in Hampton Roads and beyond! In order to reach that goal, he would need some heavy-duty equipment and a few pieces of advice.
At the end of a long day immersed in his passion for making music, Drew went home with high-tech DJ equipment that would make a professional DJ salivate, a new MacBook Pro so he could keep up with the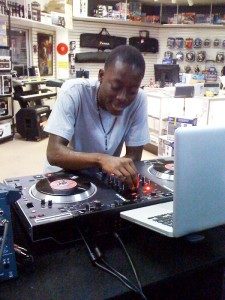 digital groove, a set of speakers and nearly everything else he'd need to make his Dream real.
To add to this incredible experience, Astro DJs were eager to meet with Drew and show him around his new equipment. Plus, he'll join the DJ team at a few upcoming events so he can truly get into the swing (or spin) of things!
Drew also sees the practical side of his Dream. As he reasons, why not develop a skill in his favorite subject so that, one day, he might even make a living out of his passion for the "wheels of steel."
Toby's Dream Foundation is once again thrilled by the generous outpouring of support from our community partners and would like to thank our volunteer Dream Makers, all of the generous vendors and especially Drew's new mentors at Astro DJs for giving Drew immeasurable hope for a bright lifetime with a soundtrack he'll spin onto airwaves everywhere!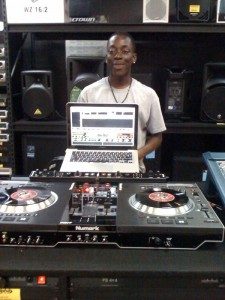 For Drew… Tomorrow begins with a dream!