EJ Dreams of Disney!
EJ, age 8, is a brave young dreamer who loves eating pizza, watching the Disney Channel, and pretending to be his favorite comic book superhero, Captain America. Like his favorite superhero, EJ has had to overcome many challenges in his young life, but no matter what he faces, EJ maintains an unwavering sweetness and a hopeful disposition.
EJ's greatest dream is to revisit Walt Disney World and Universal Studios with his family. Before EJ's diagnosis, his sister, Emma, who also has cancer, received her dream to visit Disney World with her family. The trip left such an impression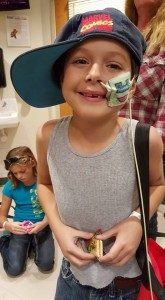 on EJ that he knew, if he ever had the chance for a dream come true, he would definitely go back to that magical place.
Toby's Dream Foundation was delighted to grant EJ's dream. We eagerly organized every detail of this exciting trip, from the family's stay at the exclusive Give Kids the World Village, to their limo escort to the airport.
Right before EJ was to leave for Disney World, his illness took a turn for the worse, and the trip had to be postponed for a while until he felt better. This setback did not get EJ down though; he knew in time he would be visiting the most magical place on earth, and that hope helped him to persevere through his treatments.
A few months later, the brave young hero was feeling well enough to experience his dream, and as excited as ever! EJ, along with his mom and siblings Sam, Matt, Kaleb and Emma, were off to experience Disney World! Sadly, EJ's father passed away unexpectedly right after the family's trip to Disney World for Emma's dream, so this time the trip had an empty seat at the table.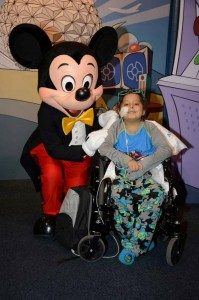 One of EJ's favorite parts of the trip was being able to stay at Give Kids the World Village, which is a magical place in itself, with rides, entertainment shows, unlimited all-day ice cream, and more! EJ also enjoyed meeting his favorite superhero, Captain America, but the best part of the trip was spending quality time with his family, making memories that they will all cherish forever. There was just something special about being in that place; it really brings everyone together, and EJ will never forget that feeling.
EJ's mother, Michelle, reached out to Toby's Dream Foundation on social media after their return and said, "Thank you for sending our family on a trip that we never thought would happen. EJ had an amazing time at Disney World and especially at Give Kids the World Village."
We are forever grateful to our partner We Promise Foundation, and to all who support Toby's Dream Foundation to make dreams like EJ's come true.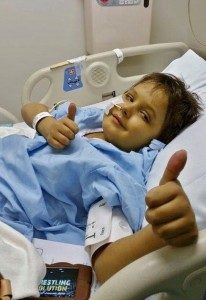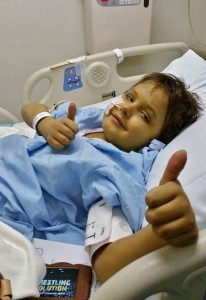 For EJ… Tomorrow begins with a dream!