Now through the end of March, Forward Vision Technology and Atlantic Office Machines Inc. have partnered to do a great fundraiser for us, just in time for Spring Cleaning!
If you have an old computer collecting dust, get rid of it with Forward Vision! They will take it, convert the parts to cash, and donate that cash to Toby's Dream Foundation!
Give hope to a child in your community, AND make extra space in your closet! It's a win/win!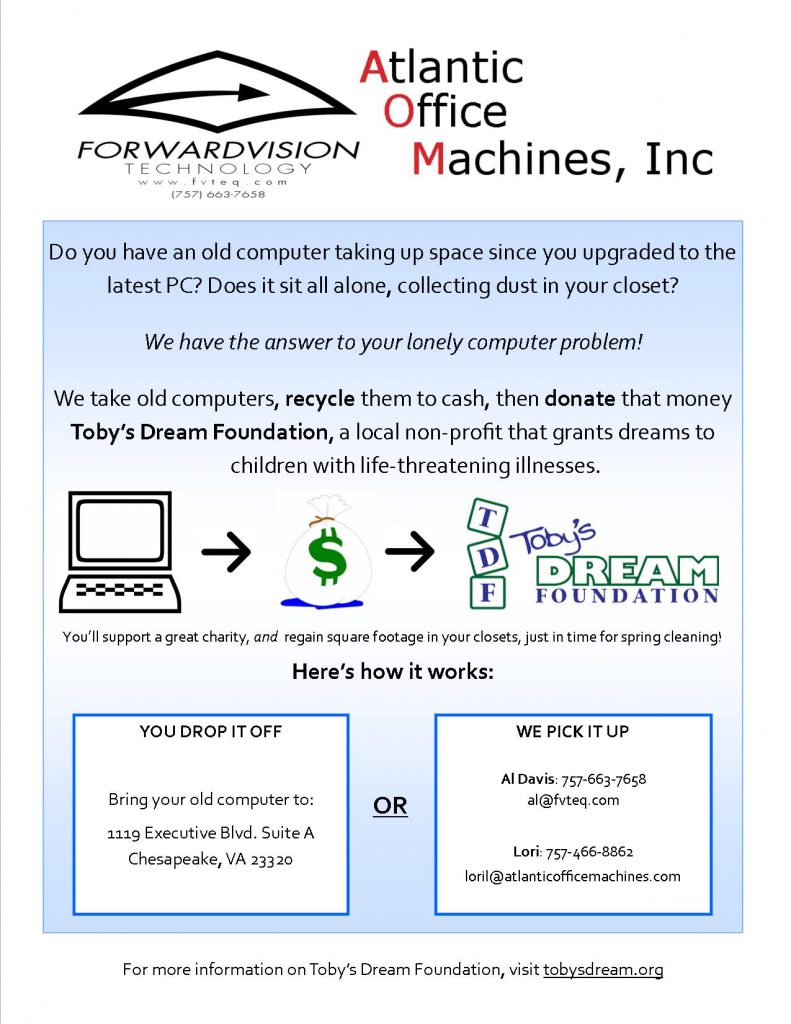 For more info, contact:
Al Davis at 757-663-7658 al@fvteq.com
or
Lori L. at 757-466-8862 loril@atlanticofficemachines.com
To drop off your old computer, bring it to:
1119 Executive Blvd. Suite A, Chesapeake, VA 23320