Gabe, 13, Gabe's Room Makeover!!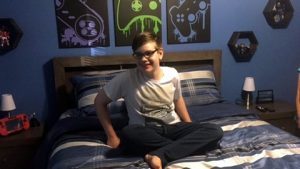 Gabriel is an energetic 13-year-old. In his spare time, Gabriel loves hanging out with friends and passing time playing Minecraft, Legos, and watching movies. Gabriel's dream was to have the ultimate bedroom makeover! Gabe wanted to be completely surprised for the big reveal of his dream bedroom.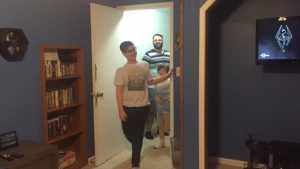 For weeks while Toby's Dream made over Gabe's room, he did not sneak a peek one single time!! He slept in another room so the volunteers could work their magic. On the day of the grand reveal, Gabe was so surprised as he walked into his new room for the first time. The walls were freshly painted blue thanks to Anthony Franz at Major League Painting and decorated with artwork of dragons and videogame characters. Gabe's room was set up with a brand-new bedroom set, a queen-sized bed, and a new dresser! Last but not least, his new room came equipped with a leather video game chair where Gabe could play for hours.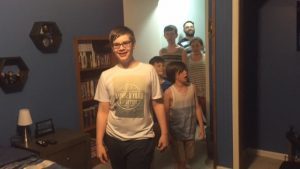 After the bedroom makeover, Gabe said, "I can't express how happy I am with my new room! Thank you for making my dream come true. Lots of kids don't get to experience things like this without you!" Gabe wrote, "We all thank you, I think you guys get to have the best job, to make people happy."