Haniah Shines like a Star at Disney Parks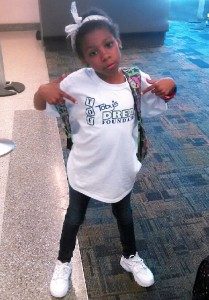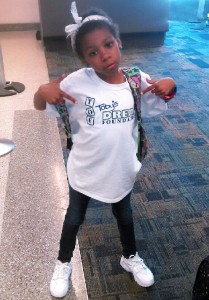 Haniah is a sweet and sassy seven-year-old girl who has the confidence to believe in her dreams and knows not to settle for anything less! She loves to sing, spend time with her family, and knows how to stand out in a crowd.
Haniah has always known that she wanted to meet her favorite Princesses, Merida, Belle, and Ariel. She enthusiastically explained to Toby's Dream Foundation (TDF) that those three princesses are her favorites because they "always stand up for themselves and make their own decisions!"
The obvious dream for this bright, independent little girl was to arrange a visit to Disney World where her favorite princesses reside! When Haniah and her family arrived in Disney World, it was not at all what she expected it to be—it was better! "It was more exciting than I imagined," she dreamily reminisced.
Haniah and her family, which included her mom, dad, big sister Makiah and two little brothers Hector and Asa, stayed at Give Kids the World Village (GKTW), a special resort that exclusively houses families like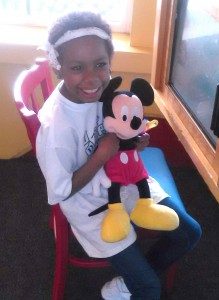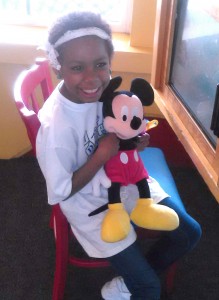 Haniah's who have been sent there by a dream granting organization. Mayor Clayton, a friendly giant bunny, keeps charge of GKTW Village to ensure that all of its residents are having the best time. Haniah not only met Mayor Clayton, she got to dance with him!
One of Haniah's favorite memories from GKTW Village is when she got to be a star and sing a solo in the GKTW contest called "Village Idol." She sang her heart out to a freestyle song while her family cheered her on. Daringly, Haniah even made up her own words to the song so she could sing it just right. Every contestant was a winner, and it was truly an unforgettable memory.
When Haniah visited the Magic Kingdom, she met all of her favorite princesses, as well as some other princesses like Anna, Elsa, Cinderella and Rapunzel. Hollywood Studios quickly became her favorite part of the theme parks, where she fearlessly conquered the Tower of Terror, her new favorite ride.
Haniah's mother, Monchel, loved seeing her whole family come together for a vacation where they wouldn't have to worry about anything except which ice cream flavor to enjoy and which park they would visit that day. She said, "The trip was wonderful, Haniah loved everything and we had a great time. I'm so thankful to Toby's Dream and everyone who made this retreat possible. It was a dream come true for the whole family."
Haniah chimed in with her mother and said, "I feel like I have done everything that I ever dreamed I wanted to do."
TDF is truly grateful for the opportunity to inspire such awe in a child! Our deepest thanks goes to We Promise Foundation, for partnering with Toby's Dream Foundation to make this dream possible.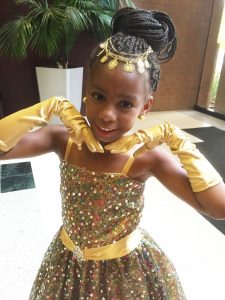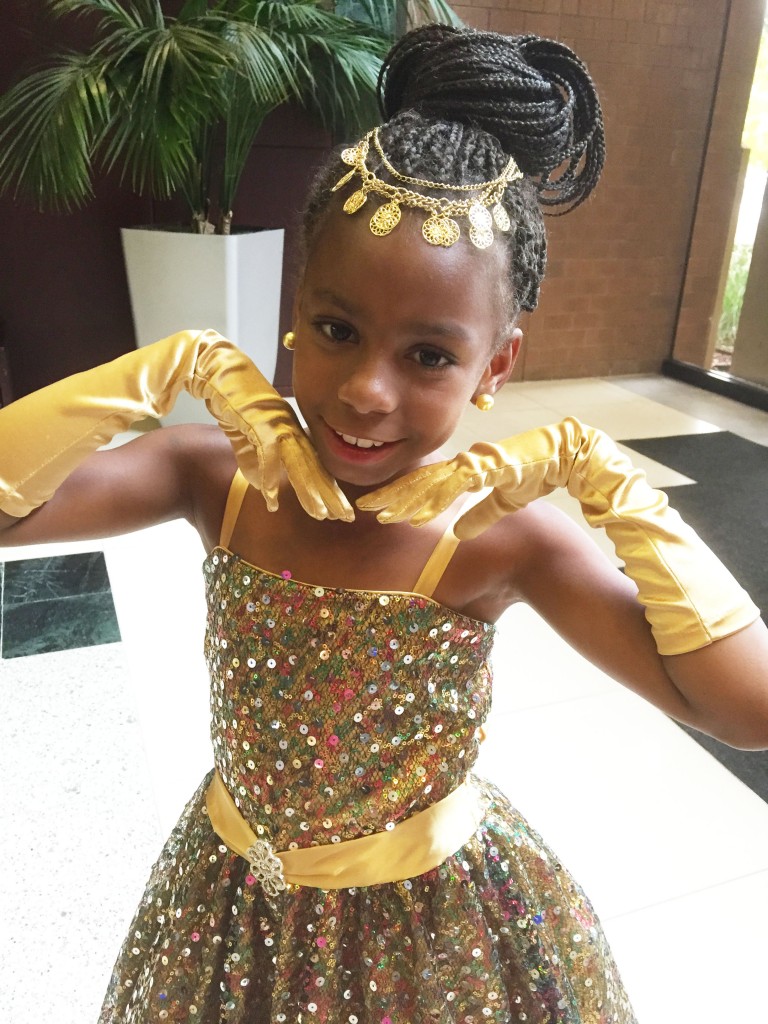 For Haniah… Tomorrow begins with a dream!