Hesper, age 7, has always been a Disney fan, but became obsessed with Mickey and Minnie shortly before her diagnosis. So, it was an easy decision when it came time to decide what her Dream would be – a trip to Disney with her family!
"When we walked into Magic Kingdom, the kids were in complete awe," her mother said. "Hesper stood just marveling at the castle." That was just the start of the magic for Hesper. Along with Magic Kingdom, Hesper visited Animal Kingdom, SeaWorld, Epcot, and Hollywood Studios. "She went on all the big coasters," her mother told us, noting that her favorites were the Seven Dwarfs Mine Train and Slinky Roller Coaster. "She had so much fun with everything!" she exclaimed, adding, "because she was able to get to the front of the line, she would get off and go right back on." And she got to meet her beloved Mickey Mouse! "Mickey Mouse gave me the heart symbol with his hand," Hesper exclaimed. "It made her day," her mother added.
"It seemed like everything worked out perfectly that week," Hesper's mother said. Between the parks and Give Kids the World, Hesper and her family kept busy. At the Village, Hesper loved the carousel. "We would wake up and she would ask to ride the carousel first thing," her mother noted. They also loved playing putt-putt, swimming at the pool, and the all-you-can-eat ice cream, of course! "It was fun to be with my family," Hesper remarked.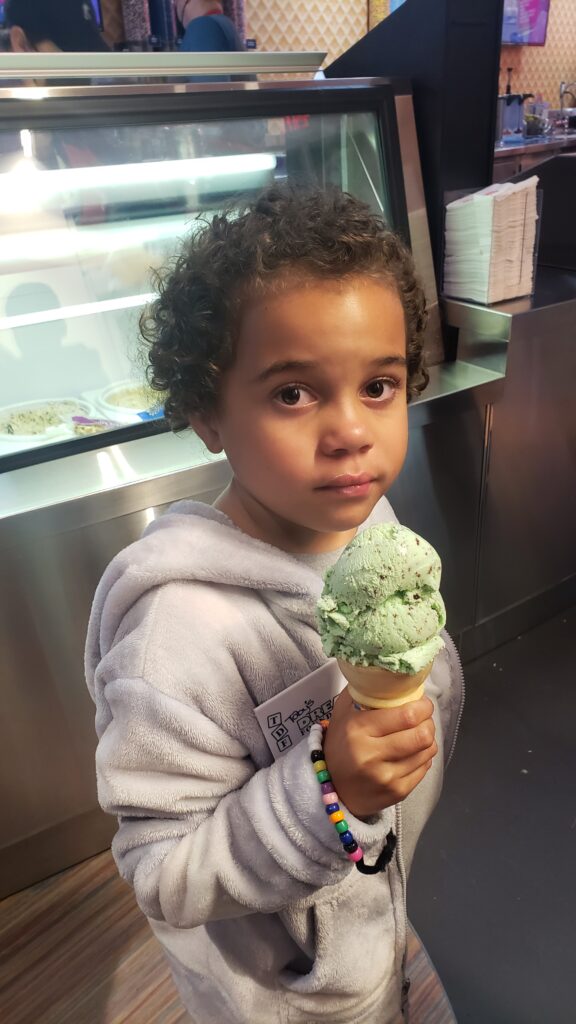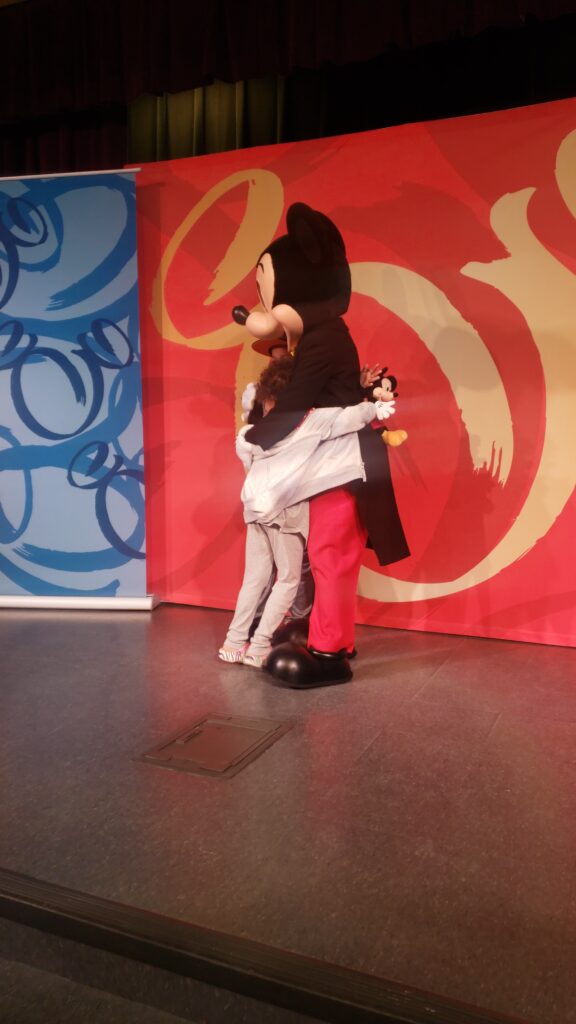 Getting her star placed in the Castle of Miracles was also a very special experience. "Knowing her star is there and that she is forever a part of it was a perfect ending to everything. It's been a long two years and it was a symbol of her strength, everything she's been through, and everything she got to enjoy that week."
When asked what this Dream meant to Hesper and her family, Hesper and her siblings all exclaimed, "everything!" Her mother said, "From the moment she woke up until the moment she fell asleep, she was all in. And she LOVED it. It gives you hope and it's amazing that organizations like yours can make this possible." Her father chimed in adding, "The cherry on top is that when we got back, we found out she will most likely be finishing treatment this summer!"
Wonderful news for Hesper and her family! We are thankful for our partnership with Chartway Promise Foundation for helping to fund this Dream.