A Magical Disney World Dream Come True for Keishleen
Have faith in your dreams and someday, your rainbow will come smiling through. No matter how your heart is grieving, if you keep on believing, the dream that you wish will come true. ~ Cinderella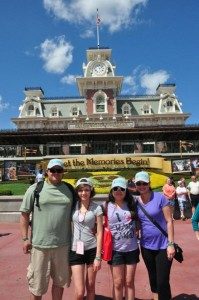 Cinderella, one of Disney's most famed princesses, reminds us that with a little bit of faith, dreams really can come true. Our 16-year-old Dreamer Keishleen couldn't agree more – her most wondrous Disney World fantasy recently became a reality thanks to the generous, life-changing donations of Toby's Dream Foundation's supporters.
This sweet-natured Dreamer began her magical journey with her mother, stepfather, and sister by her side as a limo pulled up to their house. While it was no magic carriage, Keishleen and her family were delighted to be whisked away in style to the airport. Then with faith, trust, and a little bit of pixie dust, they were off to Orlando to experience a true family "trip of a lifetime."
When Keishleen and her family arrived, they were greeted by the friendliest of staff members at Give Kids the World Village, a 70-acre, non-profit resort that caters to children with life-threatening illnesses and provides accommodations, attractions, whimsical venues, and incredible fun– all designed with children in mind. The family was immediately captivated by the incredibly colorful and creative details of the Village grounds. Once the family checked into their villa, they began their experience at the "happiest place on earth!"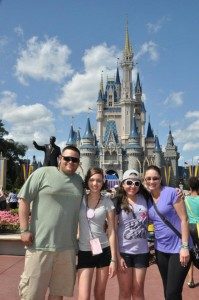 Keishleen said, "As soon as we arrived, I knew we were about to embark on an amazing week of magical moments and adventurous fun!"
Among their many stops at the Village, a few of their favorites were "The Ice Cream Palace" where as much ice cream as you want is served any time (Keishleen and her sister took advantage of every opportunity), and "The Castle of Miracles." Keishleen held The Castle of Miracles close to her heart because she was presented with her own gold star that will now have a forever-home at Give Kids the World Village.
The following day marked the family's Disney World adventures, with the Magic Kingdom as the first stop. The entrance to the park is appropriately titled "Let the memories begin," and they stopped to take a memorable family photo sure to be a framed favorite for years to come.
Once in the Magic Kingdom, the family was greeted by a parade taking place right before their eyes. It was during the parade that Keishleen got to meet Cinderella's fairy godmother, a moment in time that made her feel like a real princess! The family then explored the Magic Castle, rode as many rides as possible, and concluded their day with a spectacular fireworks display and night parade where they bid the park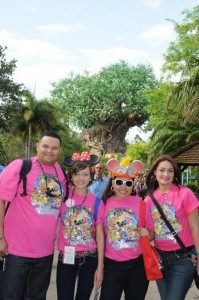 goodnight.
"When the night parade came along, I enjoyed all of the bright colors, but what really touched my heart were the fireworks," Keishleen said. The fireworks burst brightly in the night sky and displayed a special message that 'All dreams do come true.' For Keishleen, "That's when I started crying because dreams can come true. Mine came true right then and there."
Despite a fun-filled first day, the excitement was far from over yet. During the next few days the family visited Universal Studios' Islands of Adventure, Animal Kingdom, and Disney's Hollywood Studios to take in all the excitement and entertainment they could experience.
While at Disney's Hollywood Studios, one of the most memorable moments of the trip for the family took place – Mrs. Incredible from The Incredibles movie gave Keishleen a special hug and told her in sign language that she was strong and would be okay. Keishleen's smile shined big and bright while her mom was brought to tears by the touching encounter.
Later in the week, Keishleen and her family enjoyed a Medieval Times Dinner and Tournament show that put them right in the middle of all the action. Horses danced, they enjoyed a scrumptious supper and, to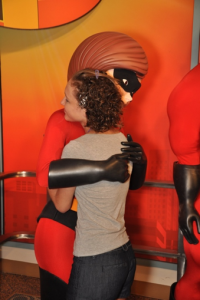 top it all off, their Knight won the storyline tournament!
To add to the adventure, the family spent a day at Sea World complete with dolphin encounters, shows and Shamu! Keishleen and her sister were even tucked into bed by Mayor Clayton of GKTW the night before their departure – an experience that brought them smiles and laughter.
Once the trip-of-a-lifetime came to an end, Keishleen's stepfather shared with Toby's Dream Foundation how moved he was by the extraordinary experience his family shared together.
"…The entire process was excellent. Everything was well organized and I was really impressed with the outstanding coordination and teamwork," he said. "Thank you very much for your time, dedication, selfless service and support."
Toby's Dream Foundation is beyond tickled to have helped Keishleen's dream become a reality. We know this fairytale-princess-at-heart will never stop dreaming, because…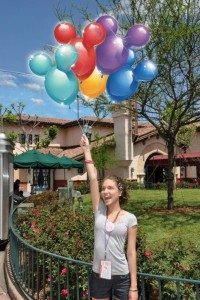 For Keishleen… Tomorrow begins with a dream!