Kori's Shopping Adventure
Whoever said money can't buy happiness simply didn't know where to go shopping.  ~Bo Derek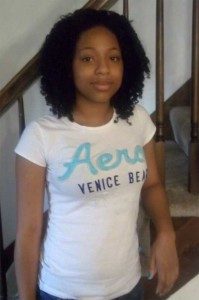 American actress and model, Bo Derek, once said, "Whoever said money can't buy happiness simply didn't know where to go shopping!" Our 17-year-old dreamer, Kori, would certainly agree!
Dreamer Kori is a true fashionista, so it's no surprise that her big dream was to have her own special shopping spree fit for a celebrity! With a love of clothes and a desire to look her best at all times, pretty clothes certainly make Kori's heart glad.
Toby's Dream Foundation knew that this very sweet Portsmouth-native deserved just that and more. Even though her original shopping spree was postponed due to poor weather conditions, Kori remained patient and grateful to our 501(C)3 wish granting organization for helping to make her dream come true.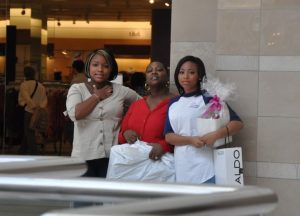 Dressed in a shirt and hat donated by Norfolk's MacArthur Mall, Kori, her mom and her sister Tashay were off on the shopping trip of a lifetime! A Nordstrom's personal shopper assisted Kori in picking out the latest and greatest fashions that would allow her to stand out from the crowd. After trying on and purchasing some fantastic finds and even getting a makeover, the family ate lunch at the Nordstrom Café.
After she had spent a good percentage of her shopping spree on stylish shoes and a new laptop for college, Kori had nothing but gratitude for our charitable foundation for making her one big wish a true reality.
"I want to really thank everybody for everything. I always wanted this and you made it happen," said the gracious fashionista.
Kori's mother couldn't be more proud of her wonderful daughters and Toby's Dream Foundation can't help but be thankful for the opportunity to ensure another dream come true for one of our extraordinary dreamers.
For Kori… Tomorrow Begins with a Dream!