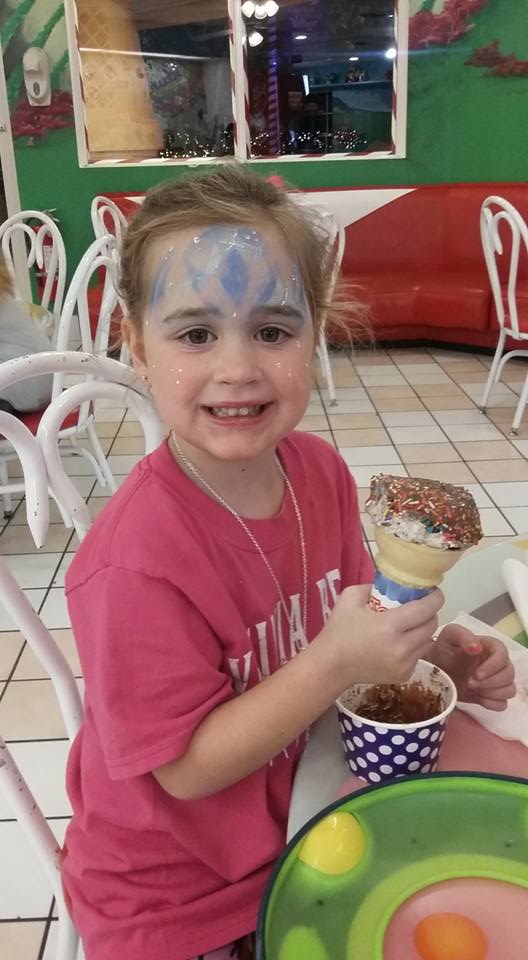 Little Laurens Big Dream!
 Little Lauren on the outside looks like she is your typical 5-year-old. She loves to wear dresses, her favorite color is pink, and in her spare time she enjoys listening to Rachel Platten and playing with her beloved baby dolls. However, on the inside Lauren is a fierce, fighting, warrior that loves the thrill of going fast and jumping as high as she can on a trampoline! When Lauren and her family started talking about what her most fantastic dream would be, it was clear Lauren wanted to experience life in Disney World; meeting the characters and riding the rides.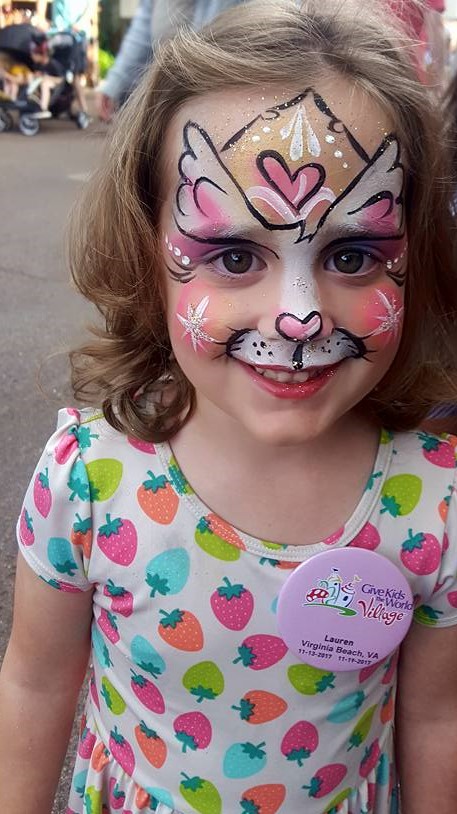 The day they set off for Florida Lauren could hardly contain her excitement. She had never been on a plane before and she wasn't scared at all! In fact, one of her favorite experiences on her trip was flying on the airplane. Lauren loved the thrill of "going super-fast" during takeoff! She not only loved the thrill of taking off and landing she also fearlessly looked out the window the entire flight. Once they had landed, it was off to Give Kids the World Village for the dream experience to start and the thrills to continue!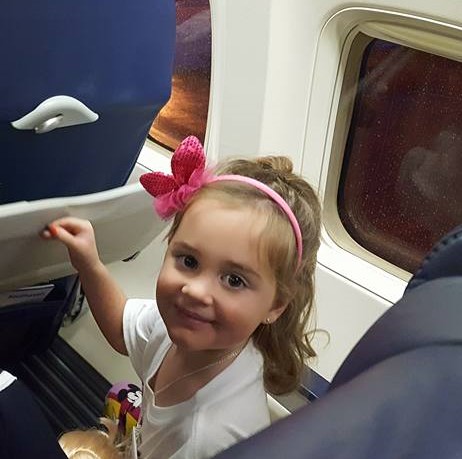 Lauren's mom, Joanne, shared that they started and ended their days at the Village by having breakfast and dinner there every day of their week-long stay. "It was perfect for us, the way we did it, not making ourselves crazy staying at the parks super late. We really got to enjoy the Village!" Lauren said her favorite rides at Give Kids was the flying ride and the carousel. They would ride the carousel after every meal and then ride the rest of the rides, at the Village, in the evening. Lauren and her sister also loved the spa. Now, when you hear "spa" I am sure you think of adults getting their nails done or adults getting a mud mask, but just like everything else at Give Kids the World Village the spa is made for the kids! Lauren got the royal treatment getting her nails painted rainbow colors and getting fun spray-on tattoos. Lauren's most favorite experience at the Village was being tucked-in by Mayor Clayton, a six-foot tall rabbit that oversees the Village, every night! Lauren's mom said "The Village itself was a huge highlight. Getting spoiled there, ice cream all day long, relaxing, the food, just everything about it! I kept saying it was like a fairytale."

In between living it up at the Village, they visited the amazing parks in the area! Part of having a Disney Dream is getting a 3-day park hopper pass to Disney World, a 2-day park hopper pass to Universal Studios, and a 1-day pass to SeaWorld as well as tickets to other theme parks and attractions in the area! For Lauren's family a favorite was the Orca show at SeaWorld and of course, while at Disney, Lauren rode the roller coasters! For Lauren's mom, every day was special. "Watching Lauren be a kid and have fun, not having to worry about anything, was amazing. It was a huge week-long celebration, celebrating Lauren's end of treatment!"
Toby's Dream Foundation along with our partner We Promise Foundation are thrilled Lauren and her family had a wonderful time on her Dream of a lifetime.