Syrus, age 16, is a soft-spoken young man who had a big Dream. 'I've always wanted a dog, specifically, a Siberian Husky. There is something about their personalities – they're so smart and goofy,' he said. 'In elementary school, Syrus brought home a book on Siberian Huskies – it's all he ever talked about,' his mother said.
Having gone through so much, Syrus knew that having a canine companion would bring him the emotional support he needed.
We at Toby's Dream were pumped, as this was our first puppy-related Dream! Our Program Manager, Sarah, a foster dog mom, herself, got straight to work researching breeders in the area so that we could find the perfect fit for Syrus. Sarah hit the jackpot when she discovered OBX Huskies, who worked with us every step of the way to ensure Syrus was prepared and got the puppy he had always dreamed of.
On the day that Syrus got to pick out his pup, the litter was so young, their eyes hadn't even opened. He spent time getting to know each one and settled on a sweet little girl…but then another little girl caught his eye on the other side of the room. 'I really liked the first dog I picked,' he said, 'but when I saw Luna, I don't know how to describe it – I just loved her.' 'She was just so peaceful and quiet – just like Syrus,' his mother said.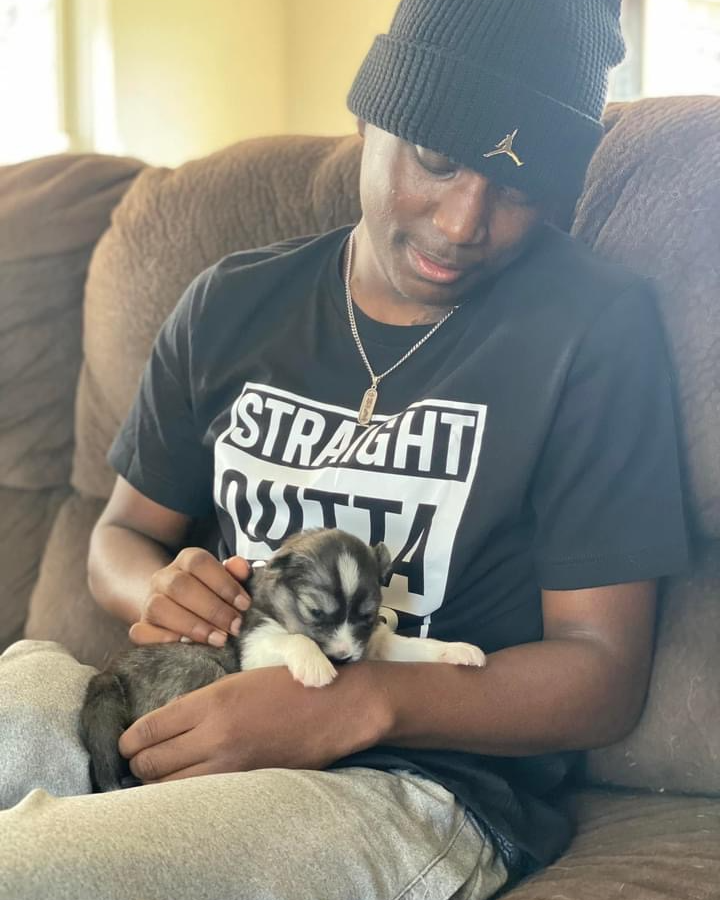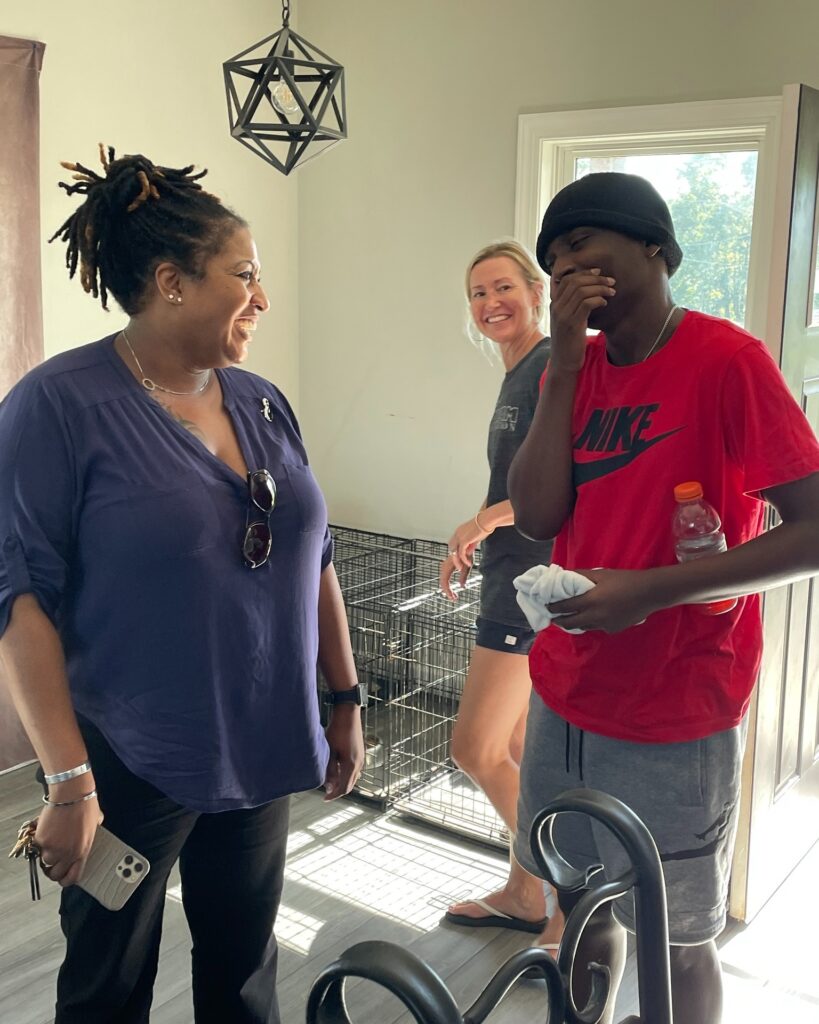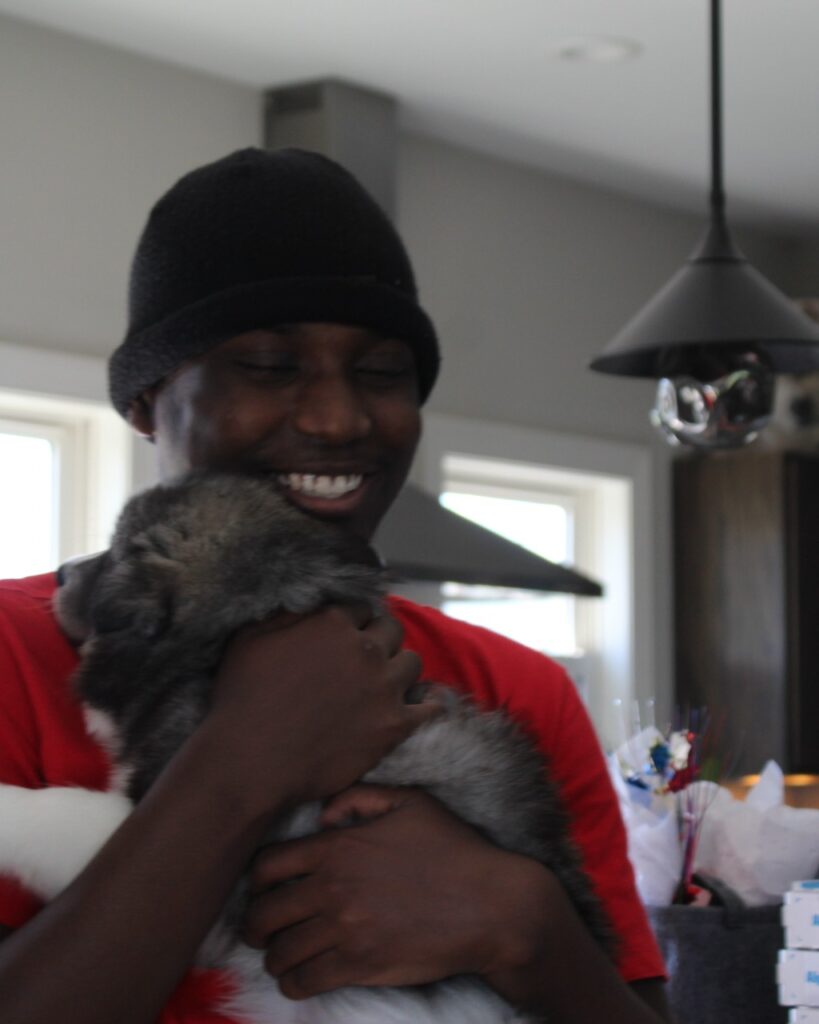 Fast forward a couple months and it was time for Syrus to take home his girl! The entire Dream Team packed up and drove down to NC to be with Syrus on his special day. As he walked into the house, the smile on his face was contagious and we were all overjoyed seeing Syrus at the precipice of this lifetime relationship with his new puppy. Syrus, stunned by the reality of it all, kept saying, 'I can't believe I get to take her home. I can't believe she's mine.' Their bond was immediately evident. And now, they are inseparable. 'She goes with me everywhere,' he said.
'It was such a special day,' Syrus said, adding, 'I never thought I'd be able to have an opportunity like this.' 'I remember looking over at Syrus on the ride home,' his mother said, 'and thinking, there's really a puppy in our car! She loves Syrus – that's her guy.'
'Luna is SWEET,' his mother said, 'such a lady! And has brought so much joy into our home. You can see the labor of love that was put into this Dream. Thank you!' Syrus said, 'It meant everything to me. I appreciate that you were able to make this Dream come true for me.'
'Thank you, also, to OBX Huskies — I am just in awe of what Devin does – it's not just a job. It's a passion. I've never seen anything like it! I can call her at any time and she is readily available – she is amazing,' Syrus's mother said. We at TDF are also so thankful for our new friends at OBX Huskies. They worked with us every step of the way and were so excited to partner with us to make sure this was the perfect experience for Syrus. They left him super prepared, even sending him off with a binder chock-full of information about his new puppy.
Luna is growing like wildfire and is now on her third harness! She and Syrus are the best of friends and we are so excited about the many happy years they have ahead of them. We are thankful for our partnership with Chartway Promise Foundation in helping to fund this Dream and to OBX Huskies for their incredible help in making this Dream come true for Syrus.