Victtoria's Disney Dream Come True!
Victtoria, a spunky and energetic 3-year-old with a mind of her own, is always entertaining her family with her adorable toddler antics and irresistible smile. Victtoria is a princess through and through, and she loves to sing songs and dress up in princess attire.
Toby's Dream Foundation had already met Victtoria before she was referred to us, because her older sister, Zoe, has the same illness as Victtoria. When we interviewed her, we were impressed that, even through all of the clinical treatments and hospital stays, Victtoria somehow never loses her ability to bring joy to those around her.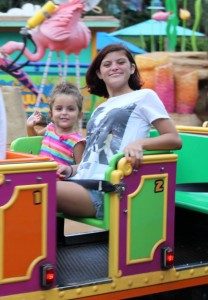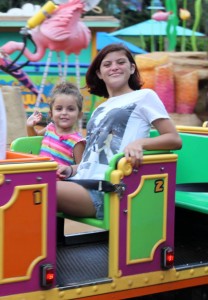 Victtoria revealed that her greatest dream was to meet her favorite princesses Anna and Elsa, from her favorite Disney movie, Frozen.
Toby's Dream Foundation arranged for Victtoria, her parents Maria and Jose, and her big sister Zoe to go to Walt Disney World so Victtoria could experience her most fantastic dream! They stayed at Give Kids the World Village, an exclusive place only for families like Victtoria's, who have children with life-threatening illnesses.
Victtoria's absolute favorite thing about the village was the Carousel, which she rode round and round. When the ride stopped, she would cry, "Again, again!" Her mother said she must have ridden the carousel over 40 times by the end of the week!
Though Victtoria enjoyed Give Kids the World Village, nothing could compare to the joy of visiting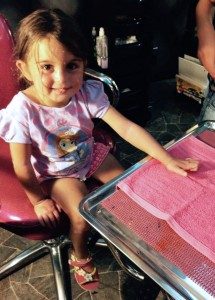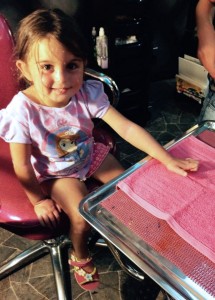 Disney's Magic Kingdom. Little Victtoria was excited to meet Frozen's Elsa, so in preparation, she had a special princess manicure at the Bibbidi Bobbidi Boutique.
When she came face to face with Elsa, Victtoria was star struck and shy, but it didn't take long for her to warm up to the beautiful princess. Even though Elsa is an ice queen, Victtoria was able to make her heart melt.
Victtoria's mother, Maria, said, "This experience was indescribably awesome! When you go there, you disconnect from the world. It meant everything to Victtoria because she was able to forget about the doctors and hospital visits, and just do something fun. Being there, you live in the moment– you sometimes even forget to take pictures because it is that fulfilling!"
Toby's Dream Foundation is grateful to our partner, We Promise Foundation, for helping us make Victtoria's dream possible!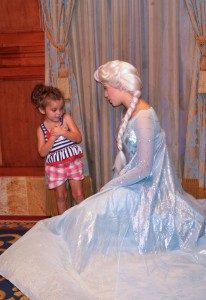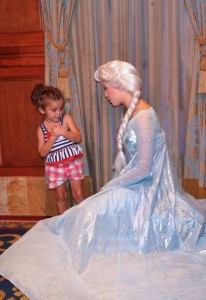 For Victtoria… Tomorrow begins with a dream!