A CHKD Slumber Party for Knyson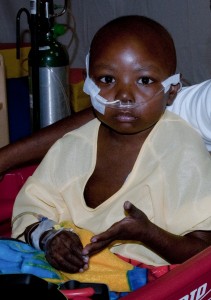 Knyson's dream was to go to Disney World, but his illness would not allow him to be away from the hospital for that long. In fact, four year old Knyson could not even go home for a weekend to spend time with his parents and his three beloved brothers.
The predicament of Knyson's dream was that he could not get away long enough to enjoy a good time with his precious family, so Toby's Dream Foundation decided to bring the party to Knyson… at the hospital!
The staff at CHKD gave permission for the family to use the Activity Room on the 8th floor for an entire 24 hours! Toby's Dream went to work to plan the best slumber party a four-year-old could ask for.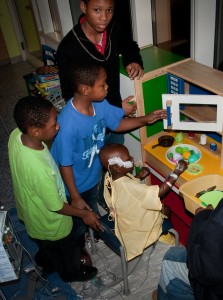 While shopping for the party, the staff purchased everything imaginable, because a slumber party isn't a party yet without snacks and games! They purchased an X-Box 360 with games, a special themed blanket for Knyson and each of his brothers, various junk food snacks and anything else they could think of. Knyson's family had pizza delivered for dinner, a breakfast delivery for breakfast and Toby's Dream Volunteers even brought chicken fingers with all the fixin's for lunch the next day.
Toby's Dream Foundation also arranged for a professional photographer to take a family portrait to commemorate this special time together. Knyson had the time of his life interacting with whole family and they all created memories to last a lifetime.
Just three weeks after Knyson's fun sleepover party with his family, he earned his Angel Wings. To look at the pictures from his slumber party is to see the joy on his face from that night. Toby's Dream Foundation is thankful to We Promise Foundation for their generous partnership, and to all who contributed to make this dream come true.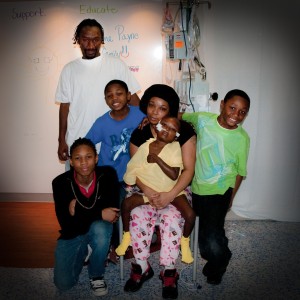 For Knyson… Tomorrow begins with a dream…