Kyle, age 9, was referred to Toby's Dream Foundation as a "rush dream". A Rush Dream is determined by the physician and it means we need to move this dream to the top of the list because of the prognosis. Referrals come from Children's Hospital of the King's Daughters and Portsmouth Naval Medical Center and the medical personnel at both hospitals know our staff and volunteers will work diligently to make the dream happen as soon as possible.
Our TDF staff walked into Kyle's home and he was sitting on the couch with his iPad. Our Executive Director, asked him, "Do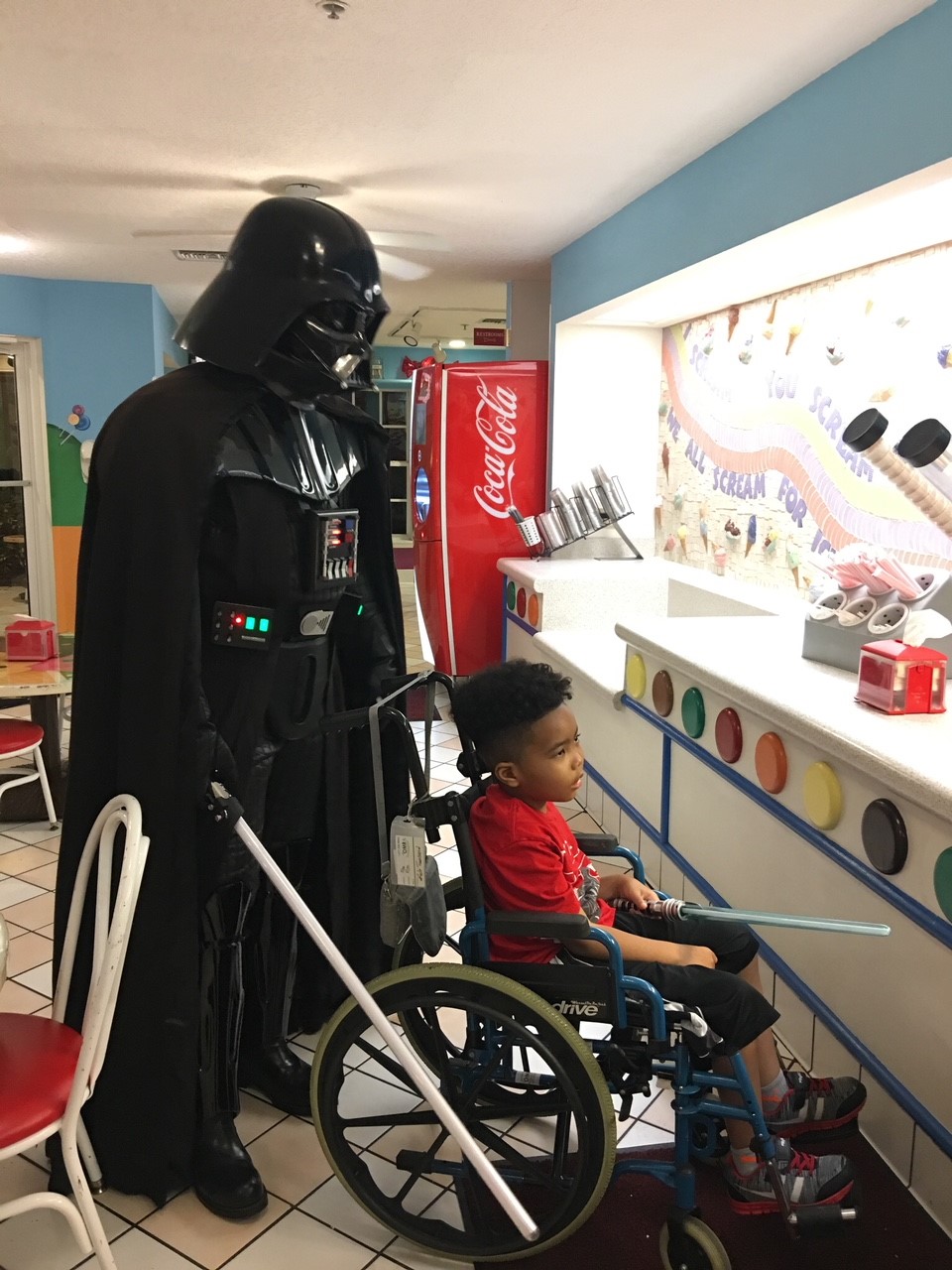 you know why we're here?" Kyle shook his head that he didn't know, and she said, "We're here to make your biggest dream come true!" We asked Kyle to think of what his most fantastic dream would be and after a minute of thinking he said, "To meet Darth Vader!" 2 weeks after Kyle's interview he and his family were off to Disney World for his dream to meet Darth Vader.
Kyle's father said they had an amazing time as a family at Give Kid's the World Village (GKTW), Disney World, and Universal Studios. Kyle's favorite part of his trip was eating ice cream all day every day, especially when Darth Vader surprised him at the ice cream shop at GKTW and had ice cream with him! After they had their fill of ice cream, Kyle and Darth Vader took a ride on the merry-go-round. Kyle's dad said, "When Kyle was hanging with Darth Vader he was so happy, receiving this Dream means everything to us. We are so happy he got to experience this and do what he wanted to do."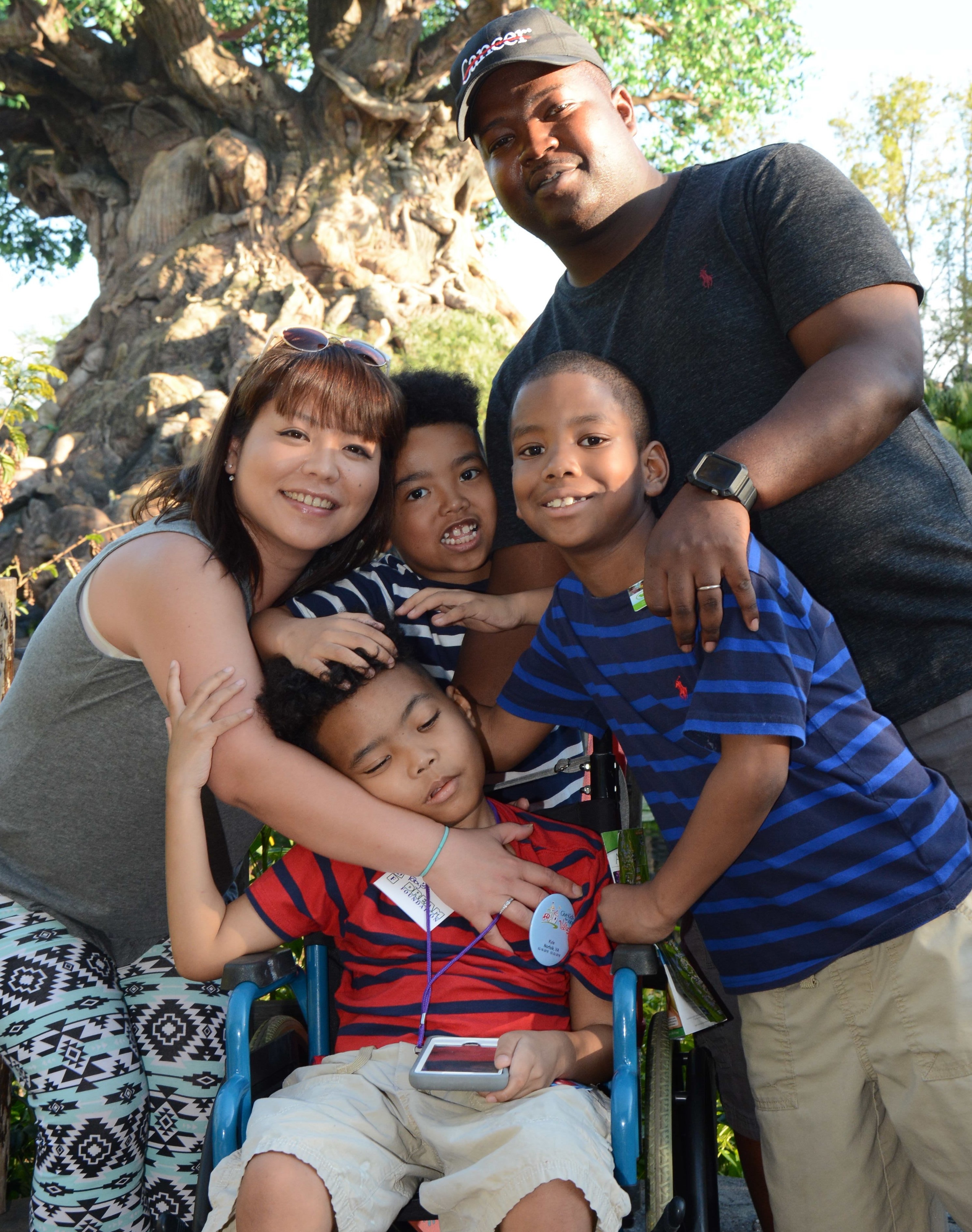 Sadly, Kyle's dad notified Toby's Dream Foundation in early September that Kyle passed away 5 months after his Dream trip to meet Darth Vader. Speaking with Kyle's dad after his passing, was humbling for our staff. He spoke about the good times they had on Kyle's Dream and the months that followed but kept going back to Kyle's Dream and how great it was to have those memories. We, at Toby's Dream Foundation, are heartbroken for our families that are grieving the loss of their child, but we take solace in providing them memories that last beyond their child's earthly presence. We thank our partner We Promise Foundation for helping us make these children's dreams come true.