Patrick, 8, A Special Dream for Special Patrick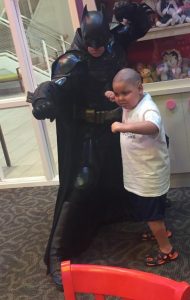 Meeting Patrick, age 8, and his parents at CHKD was a treat for the staff who interviewed him as this is a young man who knows what he wants. His dream is to go to Lego Land, but he also wants to meet Batman. A trip to Give Kids the World Village was the perfect answer for this dream come true since he would be able to fulfill both dreams as well as visit Disney World, Sea World and Universal Studios.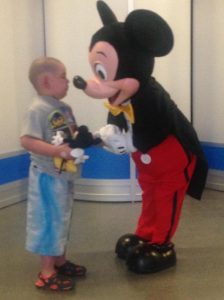 Patrick's mother said going to Legoland was truly a dream come true for him. Going to Universal Studios and riding the rides, Minions and The Simpsons was another favorite. Ice cream for breakfast is always a special treat for the kids, including the siblings and Patrick was no exception.
Upon their return, Patrick's mother wrote, "My #1 memory of this trip was hearing Patrick's laugh. It's been a long time since I heard that beautiful laughter. Thank you so much for providing us with this trip, the look on Patrick's face when he saw Batman was priceless." A special meeting with Batman had been pre-arranged for Patrick since he had indicated he really wanted to meet him.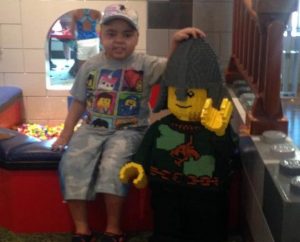 Toby's Dream Foundation is honored to have been a small part of Patrick's life. We know we cannot cure these children with life-threatening illnesses, but we can put a smile on their face and some joy into their lives.
Just a few short months after Patrick's dream came true, heaven welcomed another angel. Patrick earned his wings on November 30, 2016……….