Raylin, age 4, is a little guy who enjoys being outside and loves Paw Patrol. His Dream was to go to Disney World with his mother and grandmother. And while they were so excited to experience the magic of the Orlando parks, what they were really touched by was Give Kids the World. 'It was amazing,' his mother said. 'People were so friendly and they definitely go above and beyond to make the families feel welcome and the kids feel special.'
Raylin enjoyed the shows and aquariums at SeaWorld, but the best part of his day was getting to experience the dolphin encounter. 'He really liked that!' his mother said. He also really loved Sesame Street Land.
Raylin also loved seeing the animals at Animal Kingdom and getting to see Magic Kingdom. Universal ended up being a bit overwhelming, so they went back to GKTW and took advantage of the rides and pool there. 'We were able to have our own space — after hectic days at the park, it was nice to just go back to the Village and relax. They are just so accommodating – no matter what disability a child may have,' his mother said.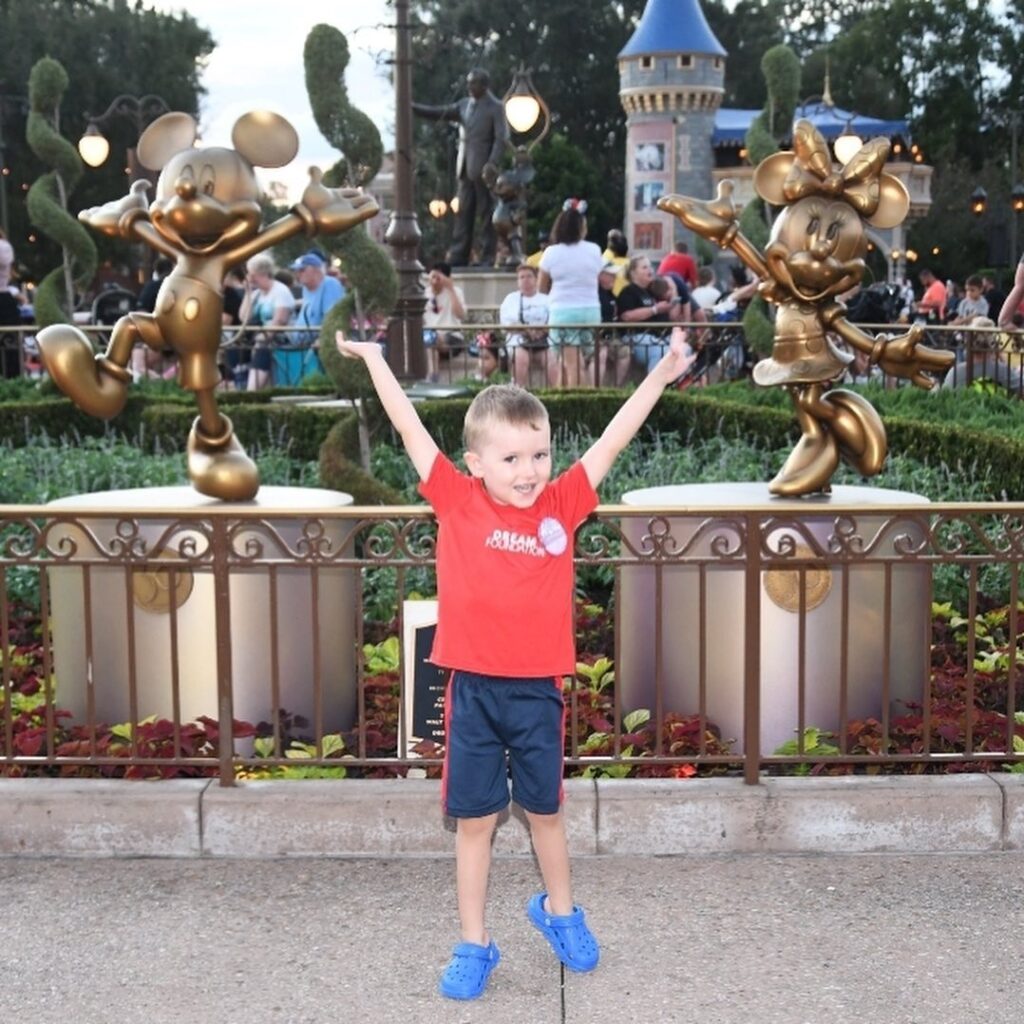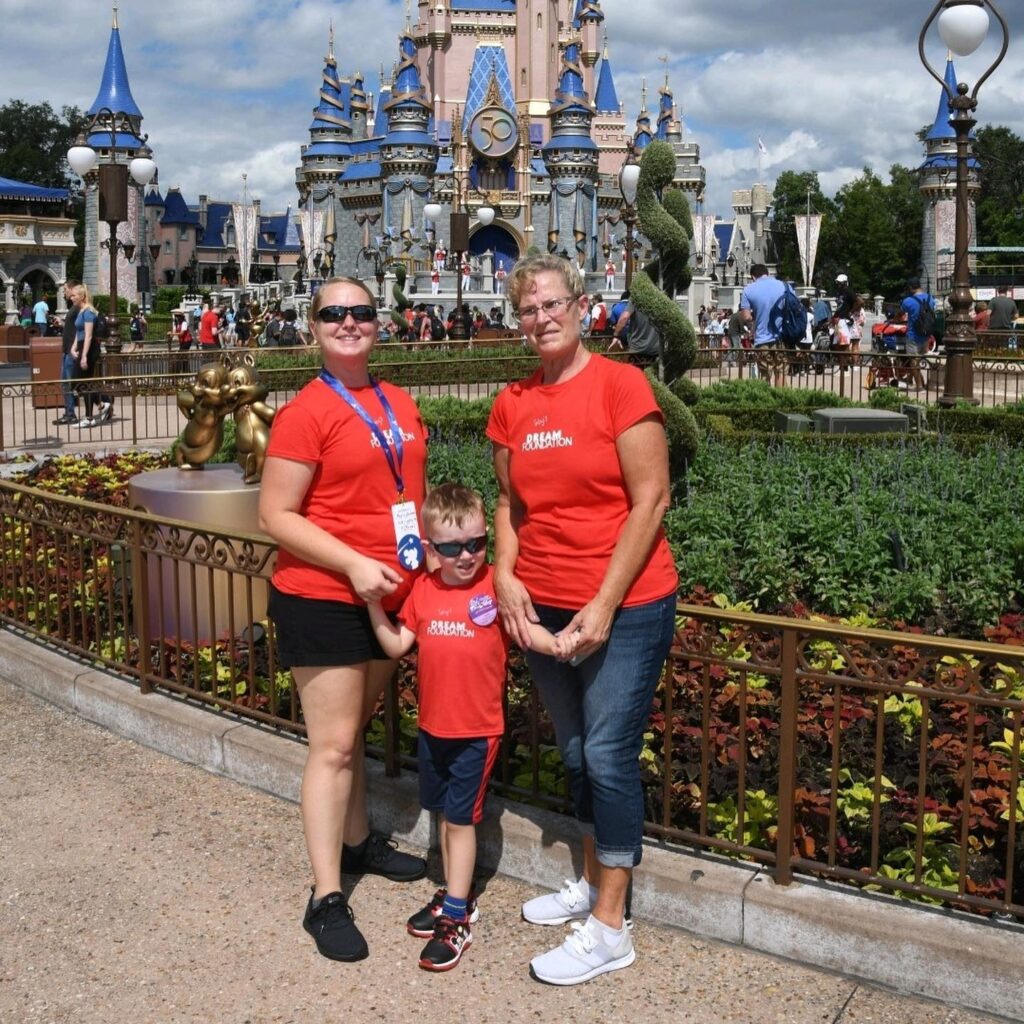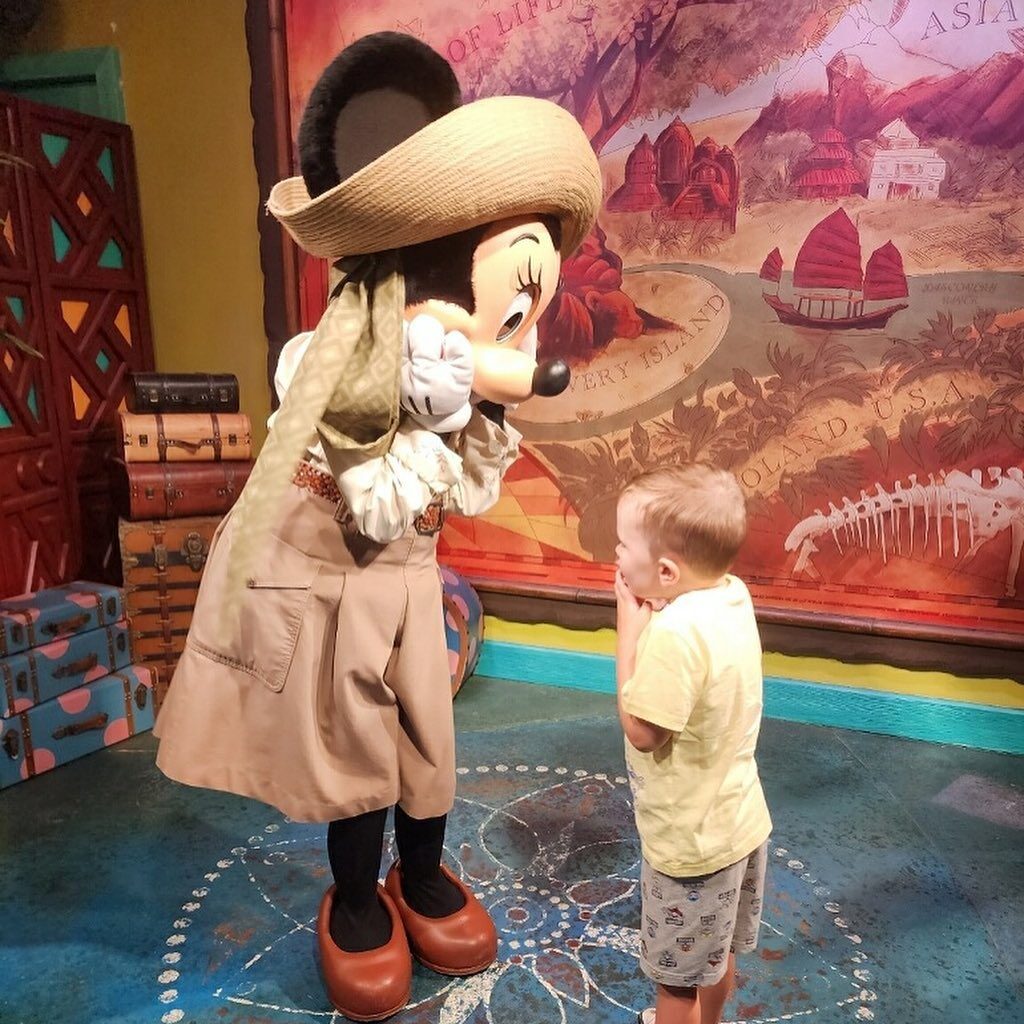 On his last day, however, Raylin did get to experience Magic Kingdom again and this time hopped over to Epcot where he got to meet Elsa and Anna. 'He was the smiliest when he met the girls,' his mother said, noting that it was a huge highlight for Raylin. 'When we first got to the Village, they gave Raylin a Mickey Mouse stuffed animal – he took it everywhere with him! So when he got to meet Mickey Mouse at the parks, that was also a huge highlight,' she added. The icing on the cake, however, was seeing the fireworks that night. 'A great way to end our trip!' his mother said.
'It meant the world to me to see the enjoyment on his face during this trip — it overtook everything. It took away the crowds, my worries — nothing mattered because he was happy. And you guys are awesome because I didn't have to worry about a thing!' his mother said.
We are so happy that Raylin and his family were able to experience some carefree and happy time away. We are thankful for our partnership with Chartway Promise Foundation, who helped to fund this Dream for Raylin.