Larry Dreams in Digital!
At Toby's Dream Foundation (TDF), we are fortunate to have the support of generous private and corporate donors who make Dreams come true for children in the Greater Hampton Roads region and on the Eastern Shore of Virginia.  One of the most common types of Dream requests we receive is for a shopping spree Dream.
When Larry, our 17-year-old Dreamer from Franklin, Virginia learned that he qualified for a shopping spree of his own, he wasted no time putting together an impressive list of electronic goodies that would digitize his world!
When a limousine picked Larry up at this home, he had one directive, "To Walmart!"  Larry knew where he could get the most for his shopping spree dollars!
Escorted by TDF Dream Makers and family members, Larry toured the store and checked item after item off of his list.  Before the day was done, the overflowing shopping cart held a PlayStation 3 with all of the hottest games, a brand new iPod, a laptop computer, a 32" flat screen television, a digital camera and a cell phone so he could stay completely connected with friends and family.
Larry was so excited about his new electronics that he raced home to set everything up without even stopping for lunch!
Toby's Dream Foundation is forever grateful to the Wal-Mart store managers, limousine drivers, volunteers, friends and donors who make shopping sprees like Larry's come true for children with life-threatening illnesses in our community.  Giving Dream experiences to these inspiring children in turn inspires us to continue delivering on our mission.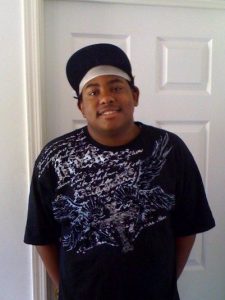 For Larry… Tomorrow begins with a dream!