Mia, age 4, is a sweet little girl who loves Disney Princesses, especially Moana.  When it came time to figure out her Dream, it was a no brainer that it would be Disney World!
Mia and her family stayed at Give Kids the World Village, which turned out to be their favorite part of the trip.  "There aren't that many people there right now, so it felt like it was just us!" her mother said.  Mia loved the playing in the on-site pool and especially loved splishing and splashing on the splash pad.  GKTW was also where Mia found her favorite food on her trip — hot dogs!  Her mother said she loved them so much, "she could eat three at one sitting!"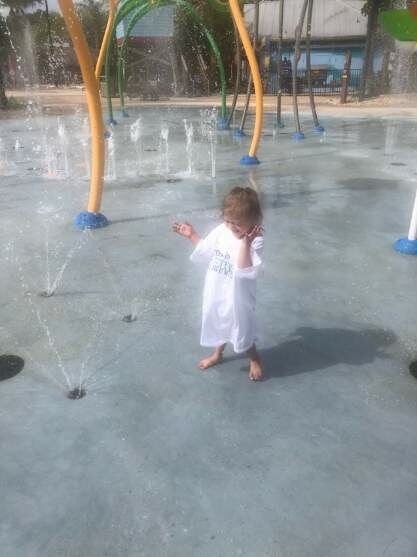 Mia was able to visit all of the Disney parks, with Magic Kingdom being her favorite.  She loved the Little Mermaid ride at Magic Kingdom — so much so that they went on it three times.  "The Genie Pass came in handy for that!" her mother said.  "The parks were so nice, big, and colorful — just so beautiful and magical!" she added.
When asked what receiving this Dream meant to them as a family, Mia's mother said, "We are so grateful and blessed to have had this opportunity because it was definitely a once in a lifetime experience."  She added that it was nice to be able to have a break from the tough year they have had.
We are thankful for our partnership with We Promise Foundation in making this Disney Dream come true for Mia.