Samariyah, age 17, is a thoughtful and entrepreneurial young lady whose Dream was to go on a shopping spree.  Samariyah chose to do a shopping spree because she recently had a room makeover and wanted to add to her newly designed space.  She also was in need of an iPad for her business that she recently started selling hair oil.  Furthermore, this thoughtful young lady wanted to be able to get a few gifts for her family.  
Though this was Samariyah's third time in a limo, her favorite part of her day was riding in the black stretch limo with her mother.  Our dear friends at Affinity Limousine not only donated Samariyah's limo for the day, but also presented her with a Starbucks gift card, making this limo ride extra special!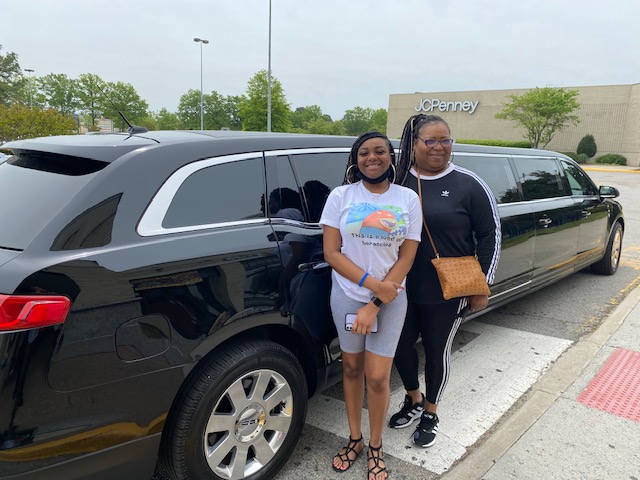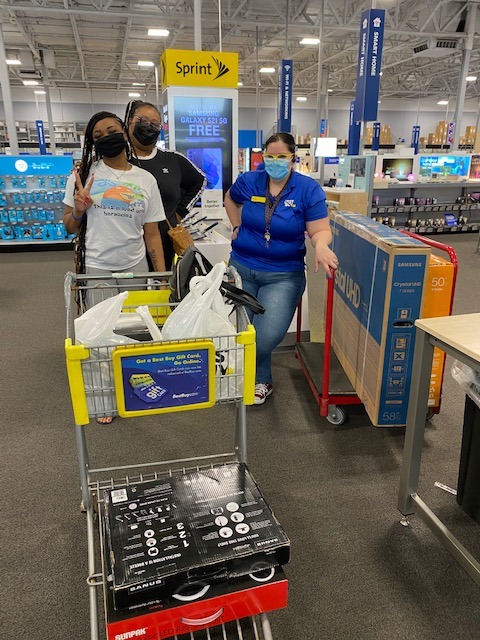 Her favorite stop, by far, was Best Buy where she got the coveted iPad and a new tv for her bedroom.  She followed up Best Buy with a lunch at Olive Garden and then rounded out her day with some more shopping at Chesapeake Square Mall, where she was presented a beautiful bouquet of flowers.  "This shopping spree meant a lot, because I knew I could not get any of this stuff myself," Samariyah said. 
Samariyah's mother said, "This meant a lot for me as well, as this was something that she really enjoyed doing — having the freedom to get these things that she really really wanted."  She added, "I really want to thank Toby's Dream for gifting her with this day.  To find out that there is an organization that does stuff like this for kids is outstanding."  She also added about our volunteer, Vicki, who joined on the shopping spree, "Vicki made everything so nice and smooth for us — she is a sweetheart!"
We would like to extend a special thank you to Affinity Limousine, Chesapeake Square Mall , Olive Garden at Chesapeake Square, and Best Buy at Chesapeake Square for their efforts in making this day one Samariyah will never forget.  
We also want to thank We Promise Foundation for our partnership in making this dream come true.