Ames, age 15, was packed and ready to go to Orlando in March of 2020, when all of a sudden, the world changed. Ames was our first Dreamer whose Dream was affected by the pandemic. While he was, of course, disappointed, his mother said, 'Honestly, I think it was a blessing in disguise. He is 15 now (rather than 13) and will have such vivid memories now. It was truly a dream!"
In order to bring Ames some much-needed joy after the disappointment of a postponed Dream, our friends at We Promise Foundation coordinated an extraordinary drive-by parade, complete with ODU cheerleaders, friends, family, and community alike.
Fast forward to November of 2021, and Ames finally received his Dream. Ames has loved Star Wars since the age of five and read through the Harry Potter series by age seven. His mother said she was so thankful he chose to go to the Orlando parks so he could experience the magic of the things he enjoyed so much during childhood.
At the Wizarding World of Harry Potter, he drank SO much Butter Beer and rode all of the rides. 'It was just so magical,' his mother said. She went on to say that they treated him like absolute gold when he was there. 'Universal takes the cake! Their Dream Kids are like the President — you don't have to wait for anything!' She added, "I am going to get choked up, but the most amazing part — it's just amazing — he was just treated so well!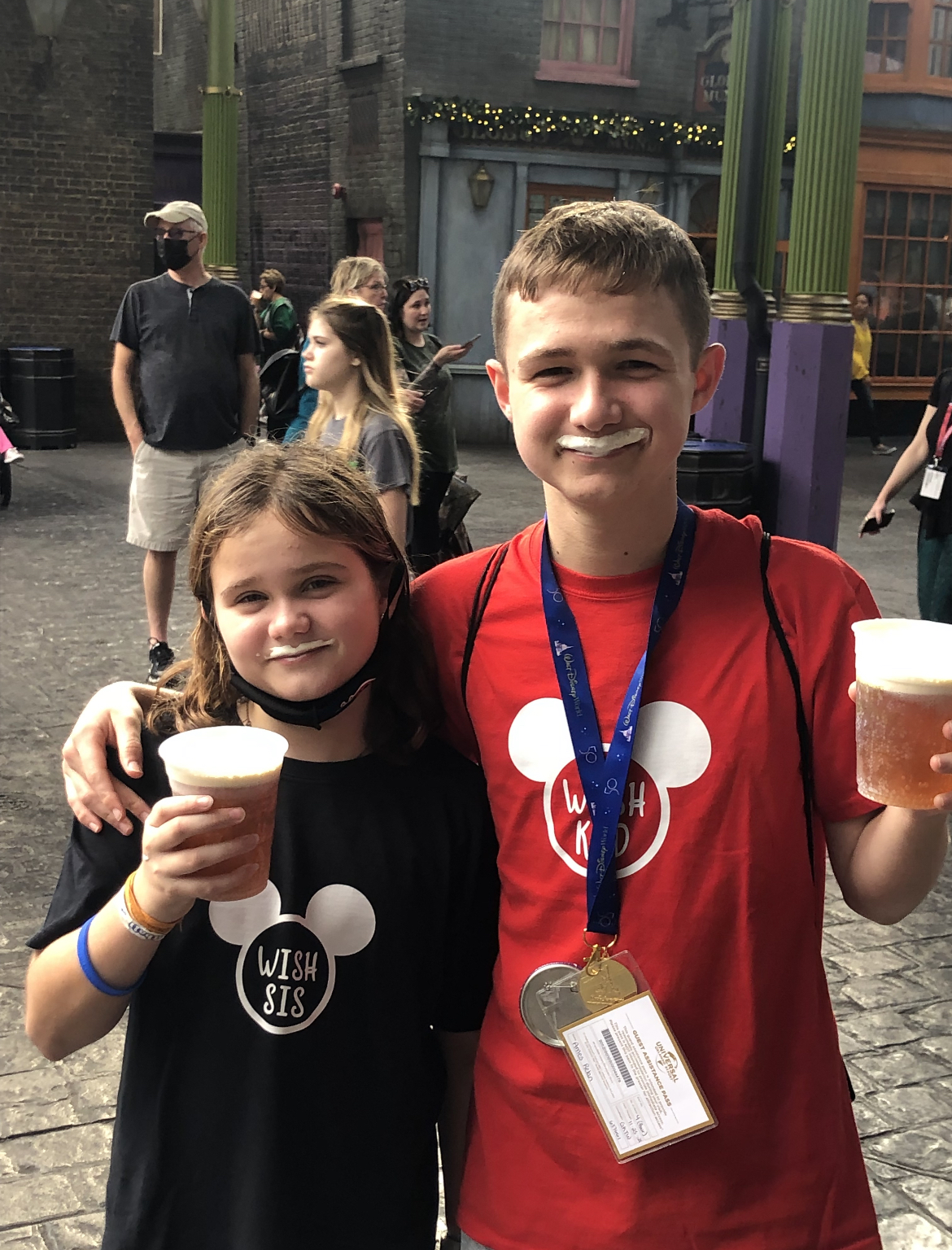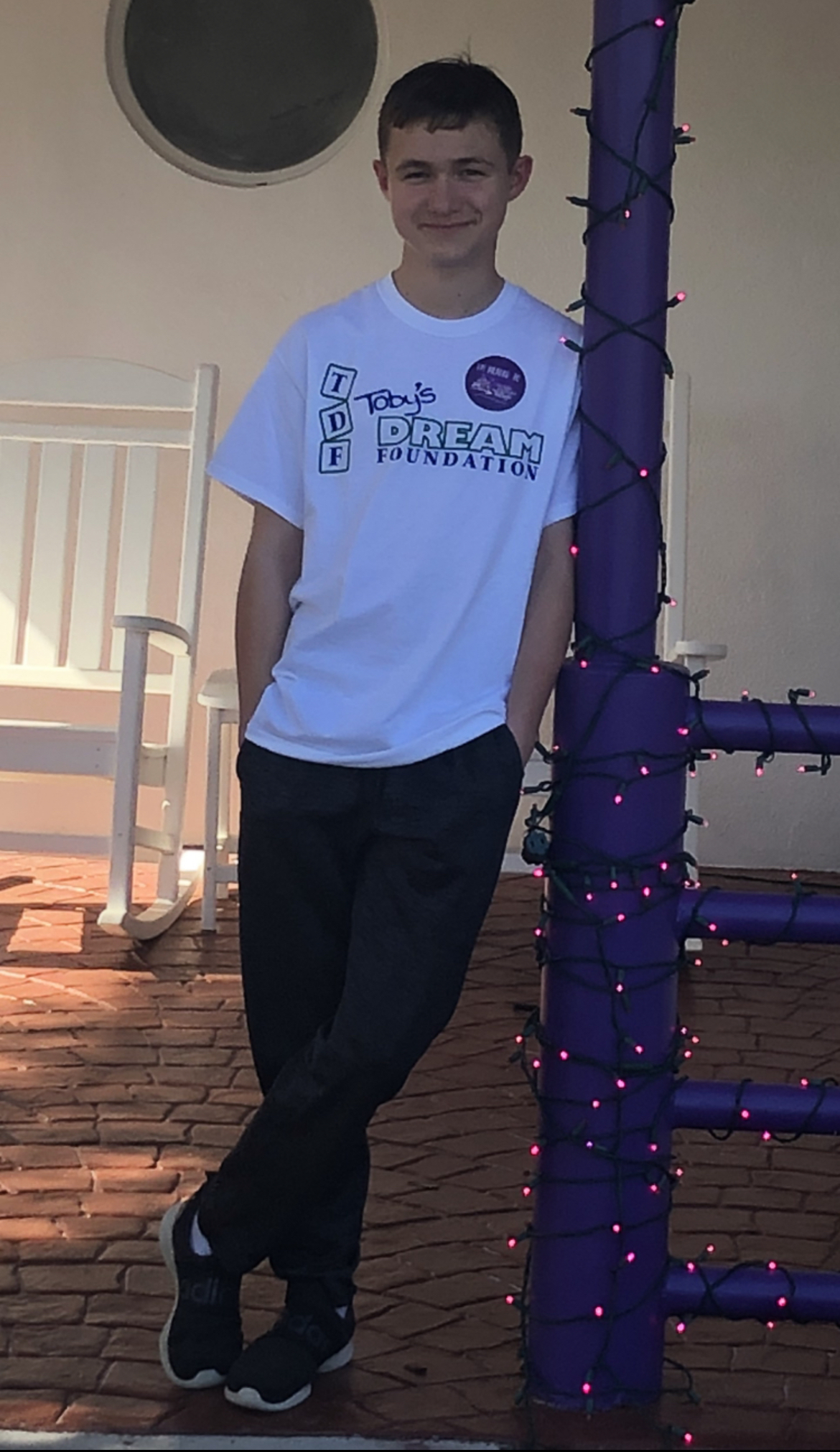 Before his trip, Ames wasn't much of a roller coaster guy, but he was really into riding coasters by the end of his trip. His favorite rides ended up being Everest and Avatar, both at Animal Kingdom.
'We literally did it all,' his mother said. 'Six straight days in a row of parks! Purely on adrenaline. We hit the ground running every morning. And because of the fast passes, we were able to do everything at every park and have the complete experience.'
Ames and his family were thoroughly impressed by GKTW, too. 'The place is just immaculate and it runs like a well-oiled machine. People are friendly, the condos are so nice and clean; we just felt so welcomed,' his mother said. She added, 'Both kids are ready to move to Florida and start serving/volunteering at GKTW!'
When asked about his trip, Ames said, 'This experience made me realize how amazing people are and that there are people out there who care so much for children that they give kids the opportunity to take these amazing trips and do these trips with their families. They may not ever get to experience something like a Dream trip without organizations like Toby's Dream and GKTW! Thank you so much to TDF for providing myself and my family this amazing once in a lifetime experience. I will never forget it!'
Even though it it was delayed, we are thrilled that Ames finally got to experience this once in a lifetime experience with his family. We are thankful for our partnership with We Promise Foundation for helping to make this Dream come true for Ames.