Audrey, age 7, is a quiet girl when you first meet her, but once she gets comfortable, you can immediately see the spunky and sweet girl that she is. Audrey wanted to go to Disney since the last time she went, she was in 'mommy's belly' and missed all the fun!
Audrey, her mom, dad, and big sister packed a lot into their week at Disney. They loved walking through the Tree of Life and seeing the Finding Nemo show at Animal Kingdom. Her highlights at SeaWorld were seeing the dolphins and whales. "She loved seeing Shamu, and seeing all the sea creatures made her super happy!" her mother told us.   At Hollywood Studios, "Audrey piloted the Millennium Falcon at Galaxy's Edge!" She added, "She also loved Seuss Landing at Universal and LOVED finding the Dr. Seuss store with all of the books."
However, this LEGO-loving girl had the most fun at LEGOLAND "She loves to build LEGO, so spending the day at LEGOLAND was her highlight! She loved seeing the city built entirely out of LEGO!"
Another huge highlight for Audrey, who loves anything dinosaur related, was dining at the T-Rex Café at Disney Springs.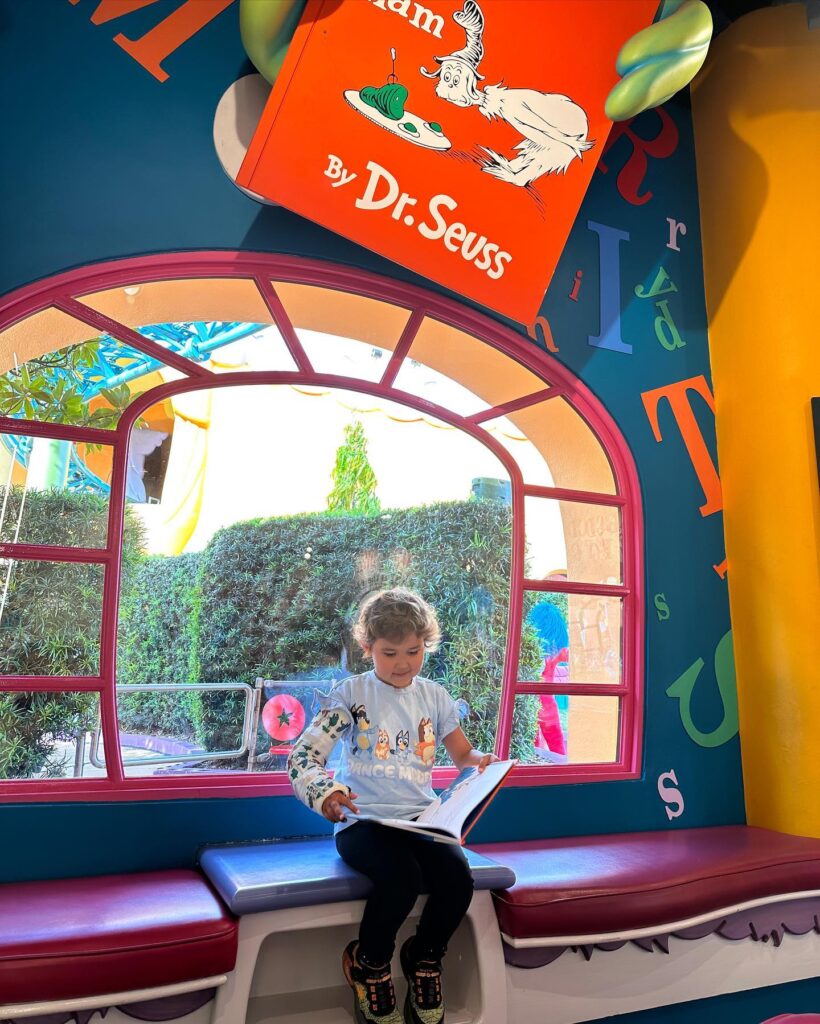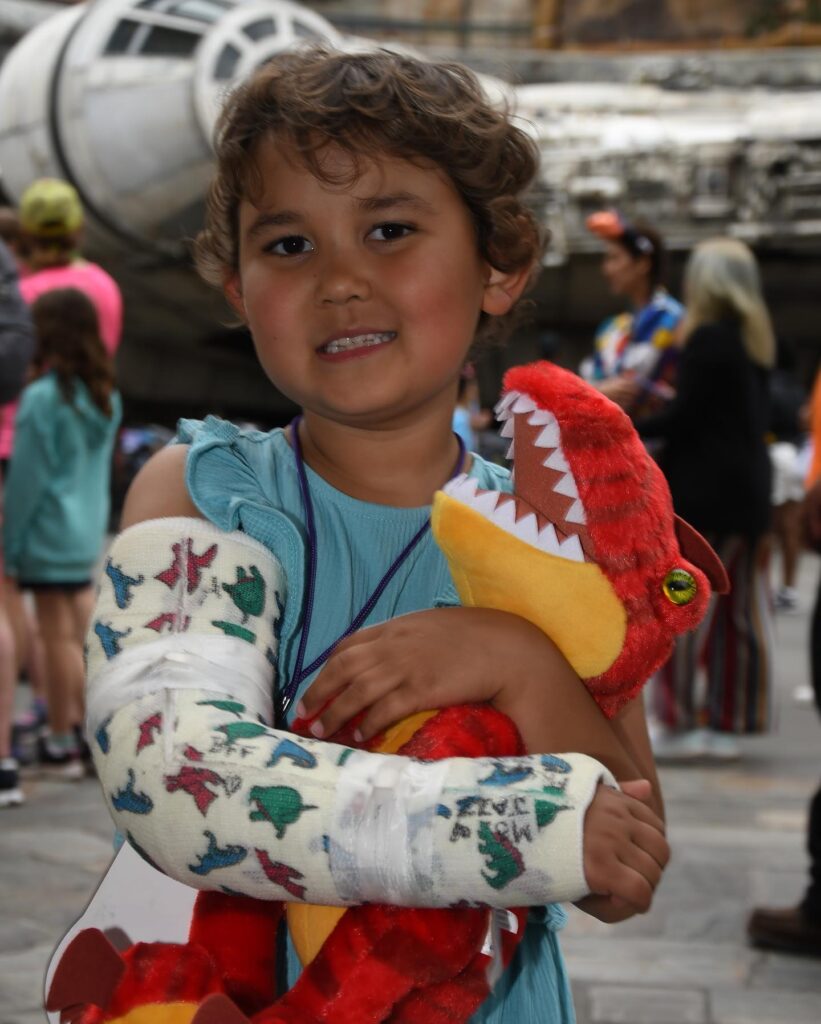 "We absolutely loved GKTW!," her mother told us.  "They truly made our visit memorable from the very beginning. We had a few flight delays and arrived much later than expected, but still the staff were very kind and helpful!" Audrey broke her arm shortly before her Dream experience, but that didn't slow this girl down. "Despite her arm cast, she LOVED swimming in the GKTW pool!" her mother said.
She reflected, "As a parent, seeing my kids just enjoying themselves was very satisfying in and of itself. But not having to plan anything and just showing up to a place with everything already arranged was definitely a highlight for me!  The only planning I did was to figure out what to pack in the suitcase!"
We are so happy that Audrey got to be a part of the fun at Disney this go-round! We are thankful for our partnership with #ChartwayPromiseFoundation in helping to fund this Dream.