A dream come true for a sweet little princess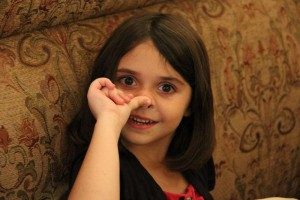 Anastacia, age 7, is the epitome of a real princess. She only wears fancy dresses or skirts, always has a bow or something fancy in her hair and her smile is infectious.
When Stacia, her nickname, first came to Toby's Dream Foundation (TDF), it was obvious that her dream would be to go to Disney World to meet the princesses because she is such a princess herself. She looks like a princess and even acts like a princess with her charm and charisma.
When you look at Stacia, you would think that she is a bubbly, healthy 7-year-old who embraces life to the fullest. You would be correct on the latter part of that assumption. She never complains, is always upbeat and smiling and therefore looks like any other kid who is running around having fun being a child.
However, looks can be deceiving, and sometimes life for Stacia is filled with hospitals, doctors, painful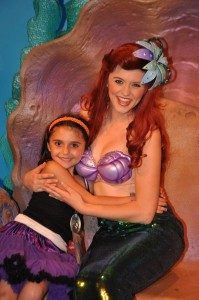 surgeries, difficult treatments, and everything else that goes along with having a life-threatening illness. In fact, Stacia not only has one life-threatening illness, but several conditions that qualify her for our program. Last year, Stacia and her mother spent Christmas in the hospital in Cincinnati as Stacia endured surgery to help her with one of her illnesses. Fortunately, that surgery was successful but there are possibilities for future surgeries down the road.
Stacia's visit to Disney World was incredible. The highlight was meeting all of the princesses, but meeting Princess Ariel on the last day of the trip was her favorite moment. Ariel spent time with Stacia and took time to chat and take lots of pictures. A real life princess met a "pretend" princess. It is difficult to determine which is which.
As you look at these pictures of this precious little girl, hopefully you can also see the spirit of a real princess behind those beautiful eyes and and that contagious smile.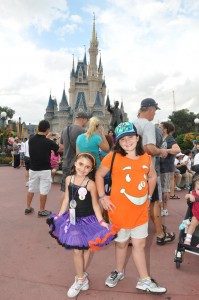 For Anastacia … Tomorrow begins with a dream!