Brittney's Big Day!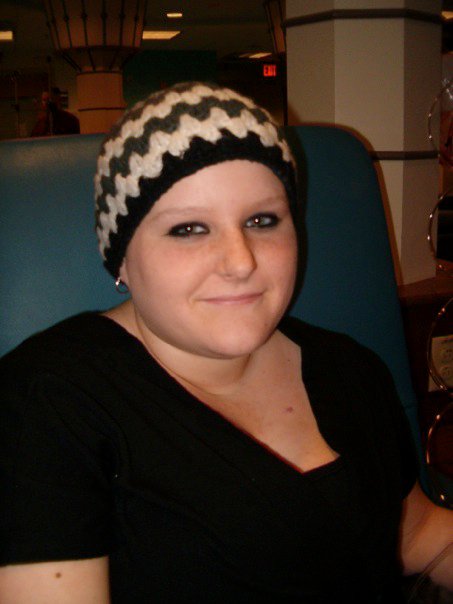 On Saturday, April 10th, Brittney got to experience her Dream of an all-expenses-paid shopping spree in Virginia Beach! This special Dreamer is preparing to move into a home of her own and Toby's Dream Foundation was able to help outfit her new digs!
The fun began when Brittney was picked up in a white stretch limousine and taken to her first shopping destination: Wal-Mart. She received the royal treatment from the moment she walked in to the moment she checked-out. She didn't even have to wait in line!
Brittney purchased two sets of dishware that she had been eyeing for quite a while. She said , "Every time I went to Wal-Mart, I would go to the kitchen department and admire the beautiful mosaic pattern on these dishes. No these dishes are the best thing I bought out of everything!" She also purchased many small appliances for her new apartment and even picked up a 42″ Vizio TV!
Next, it was off to Best Buy where Alex offered up some personal shopping expertise and guided Brittney in her purchase of an HP 17″ screen laptop with external hard drive. The store's manager, Jeff, made sure everyone was comfortable and even let the group play with a new 3D television.
No time to waste, it was off to Kohl's where the manager gave a 10% discount on Brittney's entire purchase because she is a Dreamer. There Brittney could not resist getting some clothes and indulged her guiltiest pleasure… HANDBAGS! But she did not stray too far from her Dream of stocking her first apartment because she bought a 13-piece Farberware cooking set. Very Nice!
After a quick trip to Target (and a long day of shopping!), it was time to eat! The Olive Garden rolled out the red carpet and the entire staff made sure that this was a meal to be remembered. Brittney's server, Rachel, made sure our Dreamer got to order first and doted on her every need. Willard, the manager, came over and introduced himself to Brittney and said it would be his privilege to add to her Dream by buying her dinner. He insisted that she get an appetizer, an entree and, of course, nothing tops off a fabulous day of shopping like dessert!
Toby's Dream Foundation would like to thank Brittney's chauffeur for the day, Debi, all of the store managers, customer service representatives, volunteers, donors and friends who made this Dream a reality for Brittney. As our first local Dream, we are all so touched by the outpouring of support and look forward to continuing creating Dreams for Dreamers like Brittney throughout Greater Hampton Roads.
For Brittney… tomorrow begins with a dream!