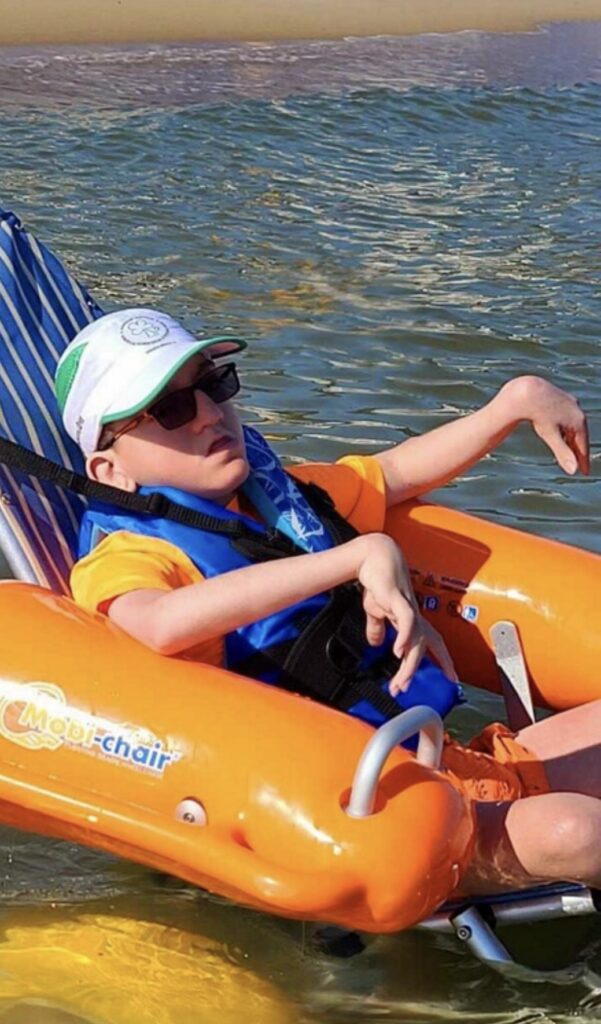 Caleb, age 16, is a sweet young guy who loves country music — especially Carrie Underwood — and the beach.  When it was time to determine what Caleb's Dream was, his mother told us that he loves the water so much that a beach stroller that floats would be a wonderful way for Caleb to be able to enjoy his favorite spot with his family.  "He loves the beach and the water crashing on his feet makes him giggle," she said.  
We got right to work finding the perfect stroller for Caleb and presented it to him just in time for Fourth of July weekend.  Not wanting to leave his favorite girl, Carrie Underwood, out of his Dream, we presented his stroller to him with a waterproof speaker playing his favorite songs as well as a basket packed with all the beach essentials.
"We cannot thank y'all enough for this extremely generous gift," his mother said, adding, "This is so amazing and y'all are some of the sweetest people I know.  Thank you!"
We are so happy Caleb is able to feel the water between his toes and enjoy these beautiful beach days with his family!  We are thankful for our partnership with Chartway Promise in helping to make this happen for Caleb.