Chloe, age 10, is a huge Disney fan and a self-proclaimed roller coaster junkie.  Even though she visited Disney World when she was younger, she chose to visit Disney again as it's the most fun and happiest place on Earth!  Furthermore, she had never been on a vacation, just her and her family, and wanted to experience a truly great family vacation. 
A great family vacation is exactly what Chloe got!  "We were very carefree and that's not something we are able to be very often," said Chloe's mother.  After relaxing mornings (and all the ice cream they could eat!) at GKTW, Chloe and her family would spend their afternoons at the Orlando theme parks, including Disney World, Universal Studios, Hollywood Studios, and Animal Kingdom.  Equipped with their Genie Passes, they were able to head straight to the front of the lines.  "I loved the Genie Pass and being able to go to the front of the line — it made me feel so special!" Chloe said.
Of all of the rides she went on, this roller coaster junkie enjoyed Velocicoaster at Jurassic World, but ended up going back to Hollywood Studios just so she could ride Tower of Terror and Rockin' Roller Coaster again!  Chloe's mother said, " Seeing Chloe be able to look like a normal kid and just walking around a park, it was so special — and she felt so special."
Chloe is also a big shopper and loved being able to use some of her spending money to splurge on a Loungefly Cruella backpack.  "She hasn't even taken the tags off — it's sitting on display on her dresser!" her mother said.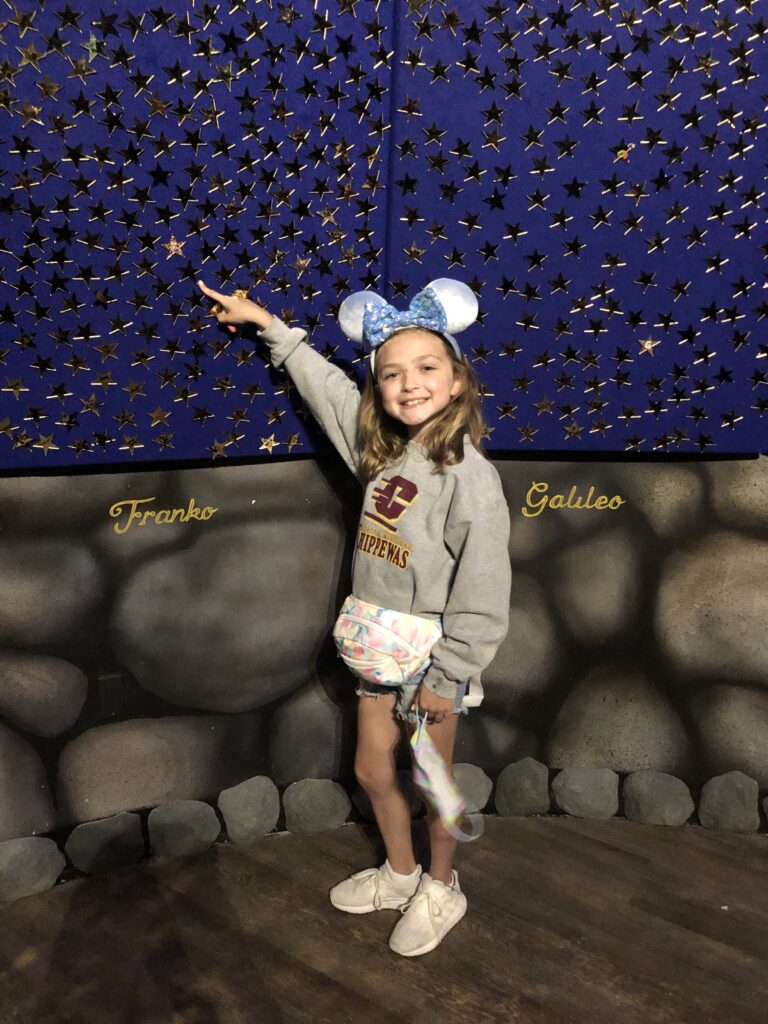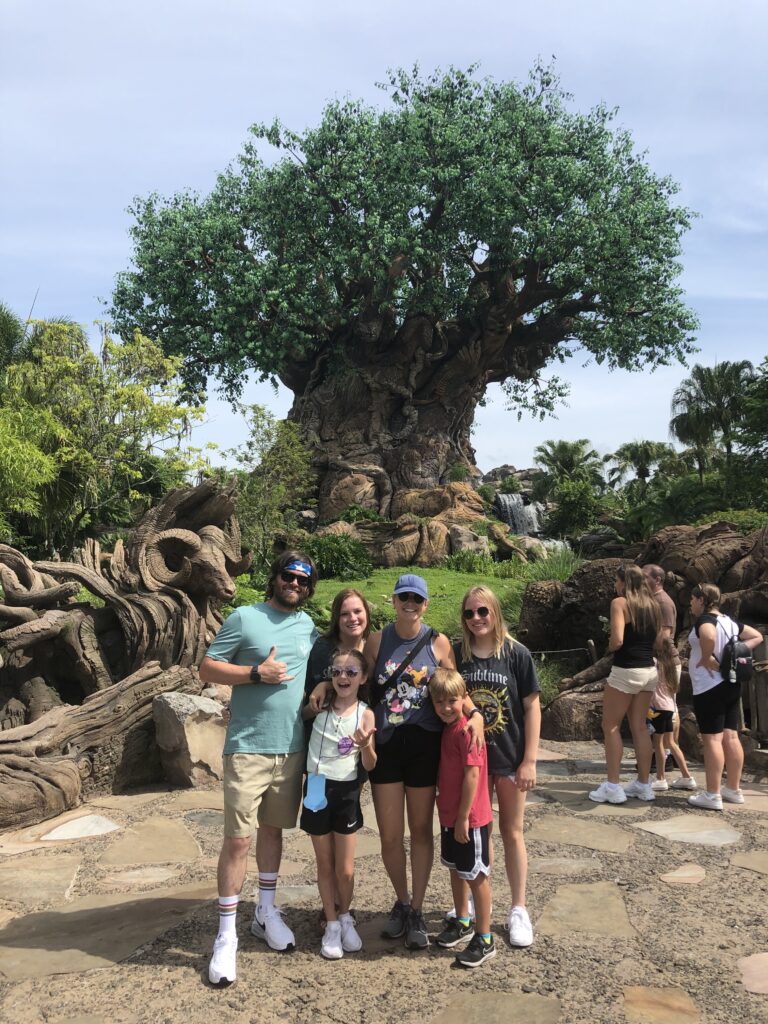 Chloe's mother remarked that since Chloe has been in and out of the hospital for nearly a year, and because of Covid restrictions, their family has been separated for most of it.  But during their trip, "We were relaxed, joking the whole time, and laughing a lot."  During their trip, Chloe was in charge of picking and choosing how each day would go.  "You don't get to pick much when you are sick — but she loved having that freedom."
Chloe said, "Receiving this Dream meant that I got to spend time with my family all together in one place.  I really like Disney and I'm happy my whole family went together."
We are so happy that Chloe was able to spend this magical and carefree time with her family in the happiest place on Earth!  We at Toby's Dream Foundation are would like to thank our friends at We Promise Foundation for partnering with us to make this Dream come true for Chloe.