You may recognize Foster, 6, from our story about his Dream reveal at the ODU football game this past fall. He and his best friend Cam were not only told that they were going to Disney World – but they were going together! "I can't even put into words how amazing it was – Foster talks about it every single day!" his mother said.
Foster spent his days at the theme parks and made the best of his Dream week. Of all the parks, Foster's favorite was Hollywood Studios. He loved Toy Story Land and the Slinky Dog ride. His favorite ride, however, was the Guardians of the Galaxy at Epcot. And the folks of Whoville made Foster's birthday extra special by wishing him a happy birthday on his special day.
"But the minute we got back to Give Kids the World every night, it was the carousel. He must have ridden it a thousand times! He was on Cloud 9!" his mother said. She added that Foster's highlights of his Dream were the all-you-can-eat ice cream, the Village train, and of course, the carousel. "GKTW was fantastic! Everyone was amazing and helpful and everything we needed was taken care of. Our family wants to go back and volunteer – it was awesome to see how much fun everyone was having!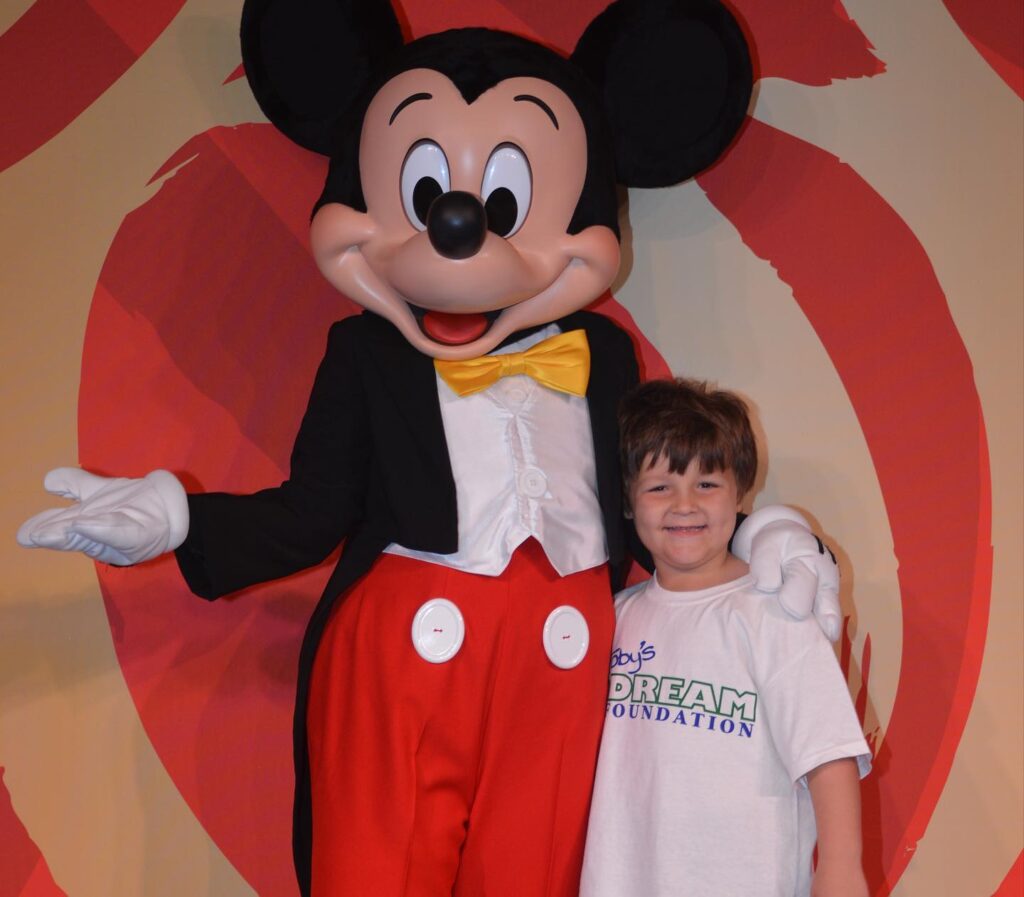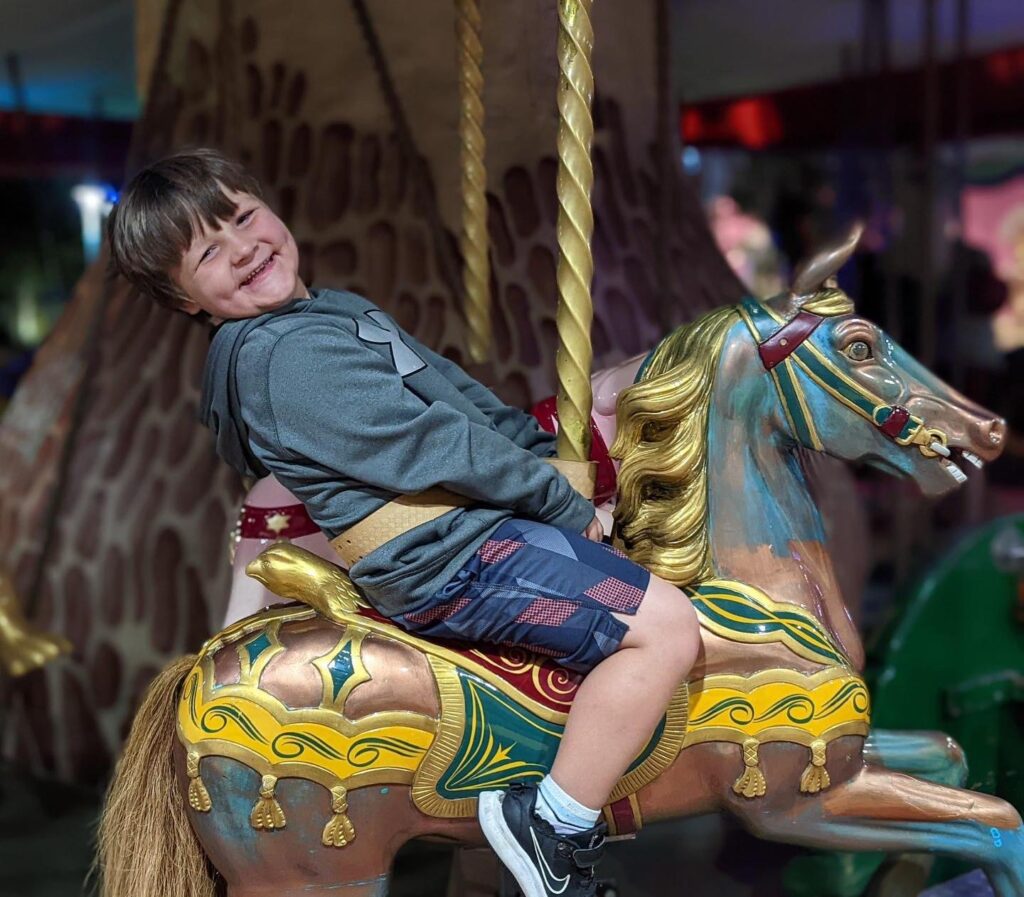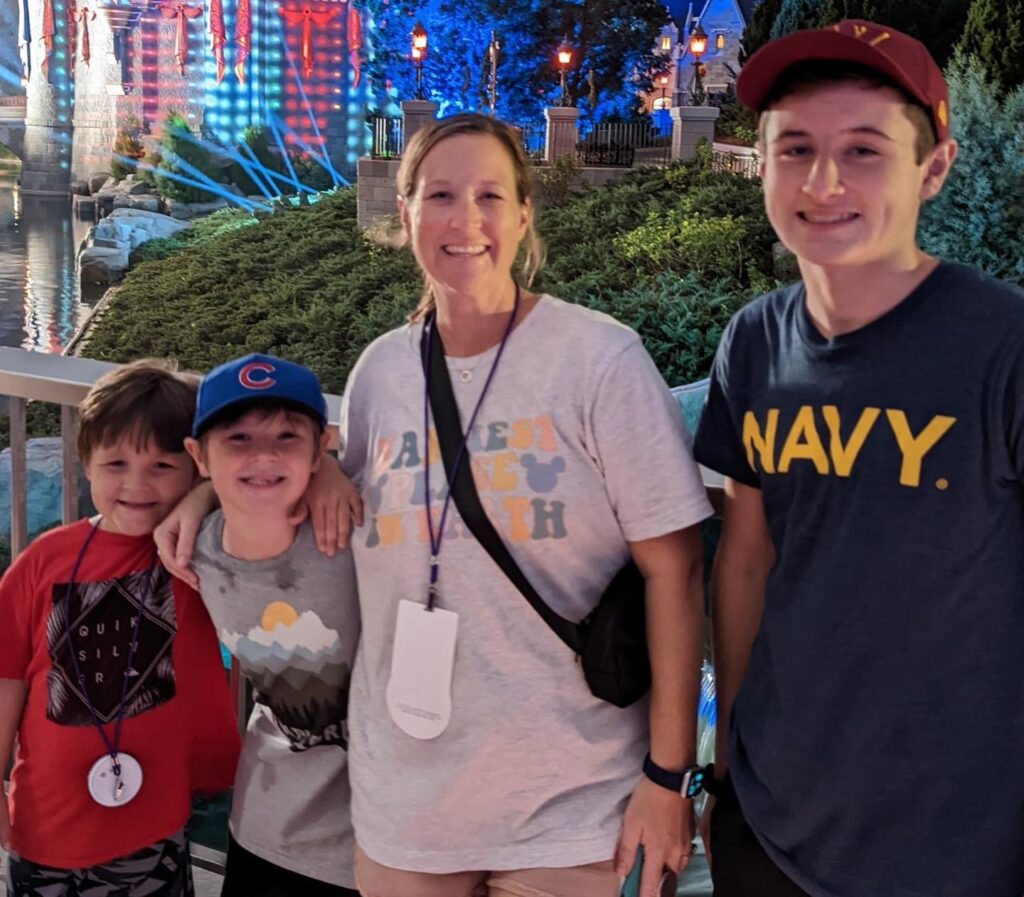 "Being there with Cam was awesome too," his mother told us. "They had so much fun visiting Magic Kingdom and Universal together."
"It was amazing to be able to spend time as a family and not have to worry about anything. We were also celebrating Foster being at the end of treatment. It was like we had come full circle and it was the closing of that chapter of our lives. We are just so thankful that he's healthy now and that we were able to have this experience together. For Lee and me, one of the biggest things, emotionally, was seeing Foster get his star. I didn't realize how much that was going to affect us and it meant so much being able to see him put his star up," his mother said, adding, "It was all just so much more than we could have ever imagined."
We are so pleased that Foster had such a wonderful trip with his family and best friend. We are thankful for our partnership with Chartway Promise Foundation for helping to fund this Dream.