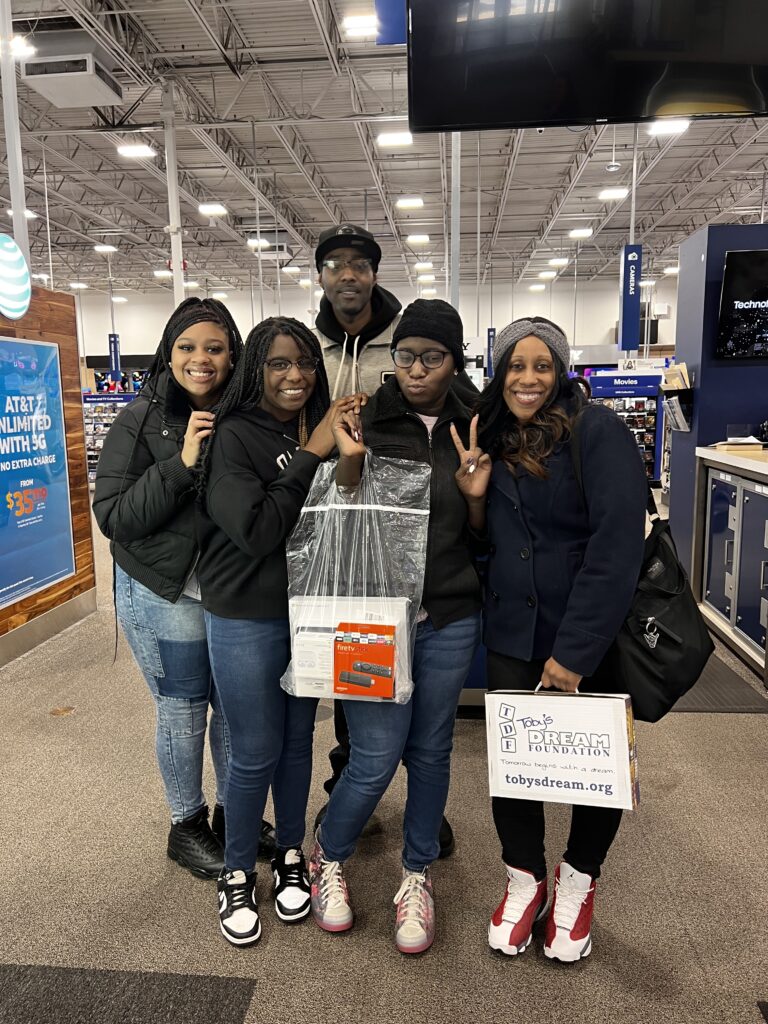 Jakiyah, age 17, is an aspiring interior designer whose Dream was a shopping spree to help her advance in her future career. "When I discovered interior design, I started to love it more and more and decided I wanted to become an interior designer after school. So now that I am going to be going to college, I needed to get the materials required to become that," she said.
Jakiyah and her family were picked up by her driver, Mr. Ray, from Orange Peel, and whisked away to a day of shopping. Her first stop was Best Buy where she loaded up on all things school related. "I got a laptop for graphic design, an iPad for floor plans, and an Apple Pen to use for design," she explained. She told us that the item she was most excited about, however, was her iPad!
The next stop was Lynnhaven Mall where Jakiyah shopped for clothes. "Since having cancer, it has taken a lot of weight off of me, so I was able to buy some new clothes. I also bought some stuff for my family and that felt really good," she said.
After visiting more than 13 stores, Jakiyah, her family, and our volunteer Dream Maker, Shonda, were beat! "So we decided to just end the day with a good old fashioned Chic-Fil-A sandwich in the food court," Jakiyah told us.
"We had such a great time," her mother told us, adding, that receiving this Dream meant, "my daughter was able to get the things she would not have otherwise been able to have. We don't have it in the budget to buy all of those things. But Toby's Dream was able to give her the chance to have the things she needs to be able reach for the stars and achieve her Dream."
"I enjoyed the Dream so much! I can take the things I bought to community college and use them to help me get my bachelor's degree in interior design. I look forward to really making people happy with my future career." Jakiyah added, "I just really enjoyed my whole family being together and enjoying the experience together. Thank you."
You are welcome, Jakiyah! We are so excited to see what this future designer does to brighten the lives of others. We are thankful for our partnership with Chartway Promise Foundation in helping to fund this Dream for Jakiyah.