A Shopping Spree to Remember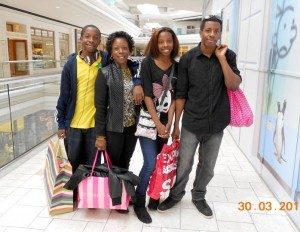 When interviewed by Toby's Dream Volunteers, Jiana, age 18, knew exactly what she wanted as her dream. There was no doubt in her mind that her dream would be a shopping spree. She researched her shopping choices on the internet ahead of time in order to utilize her time and spending money wisely.
Accompanied by her mother and two brothers, the limousine arrived to whisk them away for a day full of shopping for Jiana. Of course, Jiana's volunteers, Ann and Nancy, were also on hand to make sure Jiana's dream would go smoothly.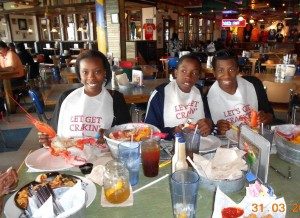 McArthur Mall in downtown Norfolk was the perfect place for Jiana to visit the stores she loves…Express, Love Culture, The Apple Store. Forever 21, Payless Shoes, and Coach. After purchasing her favorite item, an iPad from The Apple Store, Jiana ventured into all her favorite clothing and shoe stores to complete her dream with some fresh new outfits, shoes, handbags and accessories to go with them.
Jiana's day full of shopping was made complete with their last stop for lunch. Jiana and her family enjoyed a delicious, late lunch at Joe's Crab Shack at Waterside.
Jiana's mother reported to Toby's Dream Foundation that this truly was a dream come true for her daughter, and that Jiana loves her iPad so much, she hasn't been off it since she bought it.
What a shopping dream day, filled with everything a girl could ask for. Thank you to all who made this dream come true!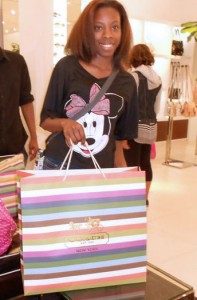 For Jiana… Tomorrow begins with a dream!