José, 9, José Cruises to Caribbean!!!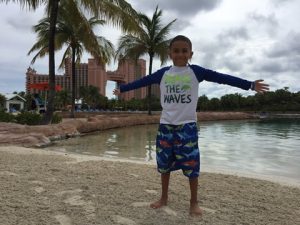 José's parents knew he was special from the moment he was born on Valentine's Day! Thanks to the doctors and great care he received at CHKD, Jose recently celebrated his 9th birthday on February 14, 2017.
After thinking about many options for a special dream, José finally came up with his perfect dream. Since he was three years old, he had wanted to go on a cruise so Toby's Dream Foundation booked his dream cruise to the Caribbean with his parents and his young aunt who is his good friend and only a few years older than he.
A flight to Orlando and then a short ride over to Port Canaveral where they boarded the Carnival ship Victory, José and his family were thrilled to learn they had an ocean view stateroom complete with all amenities. José loved cruising but he especially liked the pool onboard the ship and according to him, the food was outstanding.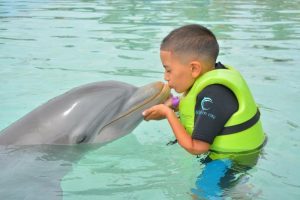 An excursion to Atlantis was high on José's list of favorites, but the most favorite thing he did was swimming with the dolphins. Swimming with the dolphins was not the usual swim in shallow water to experience the dolphins. This would have been too tame for this young adventurer. Instead, José and his family went into deep water and snorkeled with the dolphins swimming all around them. José's mother said it was terrifying and fun all at the same time.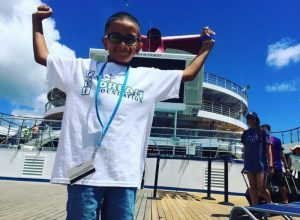 In reflecting on the experience, José's mother said, "Seeing José's reaction when he saw the ship was one of a kind. He was so excited and that brought tears to my eyes. We are grateful to Toby's Dream Foundation for making this trip possible and appreciate all that you did for José."
José's mother was overjoyed to report that José is now in remission and having his treatment port removed. These are the story endings we like to hear. Another dream come true and another child who is winning over cancer!!!