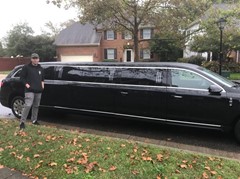 Josselin, age 17, recently went on a dream shopping spree at MacArthur Mall and Norfolk's Prime Outlets.  He was picked up in a black stretch limo and then whisked away for a day of shopping at some of his favorite stores.
"I was most excited about the Apple Store and Vans — and the highlight of the day was probably lunch," he said.  While Josselin walked away with armloads of bags, he said his favorite purchases were his Apple laptop and new sweaters."
"Receiving this Dream meant for me some happiness, and of course a few new gifts!" he said.
We are thankful for our partnership with We Promise Foundation in helping to make this Dream come true for Josselin.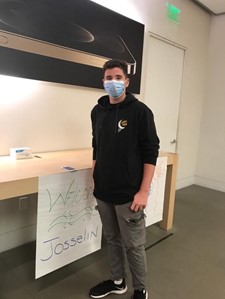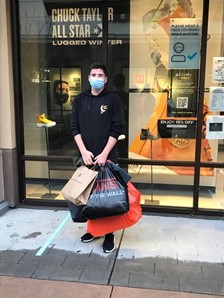 .