MaKyle Wants to Look Sly 
MaKyle, age 8, had a hard time figuring out what his most fantastic dream would be when interviewed by his Dream Maker volunteers. During the interview, MaKyle imagined a trip to Disney World to meet Mickey Mouse and visit SeaWorld. He also thought about meeting his favorite YouTube star, CJ So Cool, but after thinking about it and with the summer coming to an end, he changed his mind. With the new school year approaching, MaKyle decided that, more than anything, he, "wanted to look sly" when he joined his friends to begin fifth grade.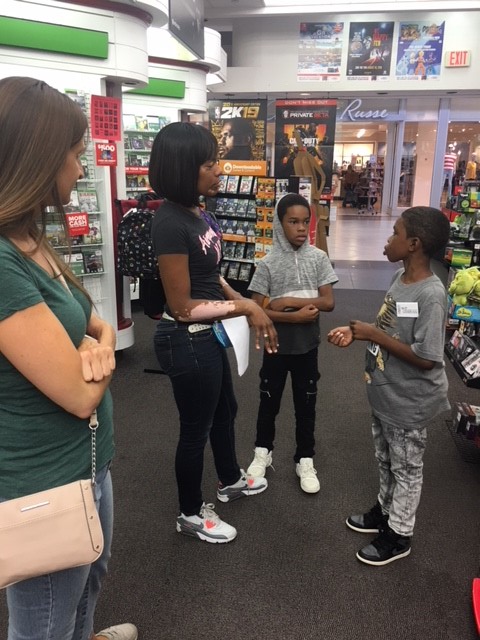 In August, MaKyle met his two Dream Makers at Greenbriar Mall in Chesapeake, VA. He chose this specific location because it had all his favorite shops and his favorite place to eat lunch, Chick-Fil-A! He started his shopping spree with a bang at GameStop! MaKyle got some gaming essentials such as a couple of wireless controllers and a 12-month Game Informer Magazine subscription, which gives great insight by reviewing games and providing industry news updates. While he was at GameStop MaKyle also purchased 2 new video games, NBA 2K19 and Madden NFL 19. After GameStop, he hit up Macy's, Footlocker, J.C. Penney's, and Jimmy Jazz for new clothes, shoes, and a backpack for the new school year!
Walking around the mall MaKyle came across a bungee-jumping apparatus and decided since it was a once-in-a-lifetime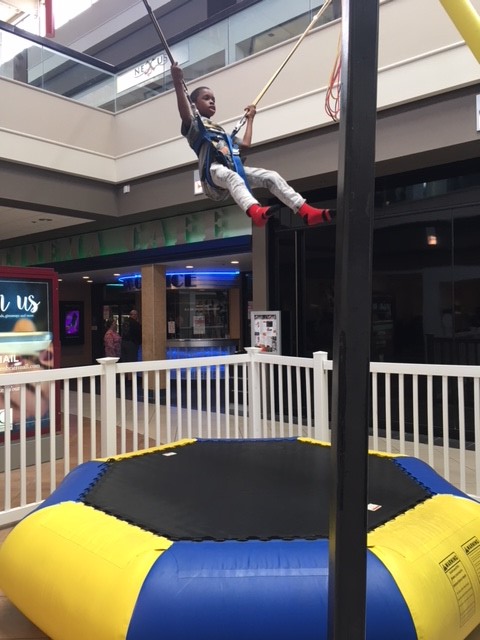 shopping spree, he wanted to try bungee-jumping for the first time! MaKyle said, "It was scary, but fun too!" After the thrill of bungee-jumping MaKyle stuck to something he was more comfortable with, playing games at GameWorks!
After his fabulous shopping spree was over the item MaKyle purchased that he treasures the most is his new backpack, "It looks like a Gucci bookbag, but it says 'money' all over it!" MaKyle also added how receiving this Dream experience made him feel special. MaKyle's mom, Christy, said her favorite part about MaKyle's shopping spree was, "Seeing him happy. That is what makes me happy!" Christy also shared what receiving this dream meant to her and her family, "It means a lot that people are still actually out there that care and go above and beyond to make sure everybody is good and taken care of."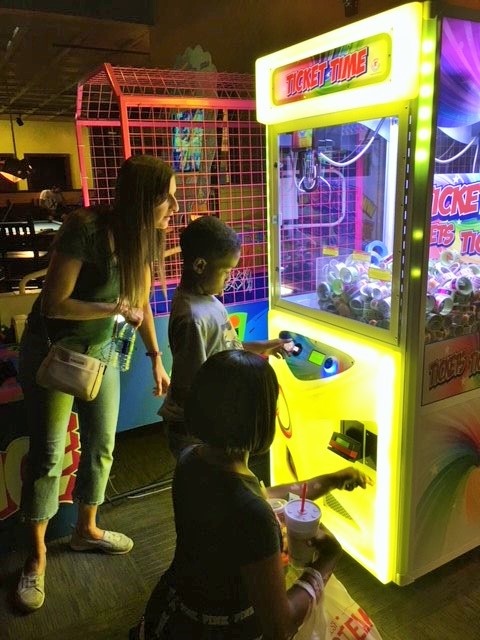 Toby's Dream Foundation is thankful we, with the help of our partner We Promise Foundation, could give MaKyle the special shopping spree he was dreaming of!
Now, for MaKyle… Tomorrow begins with a Dream.