Matthew's Coast Starlight Dream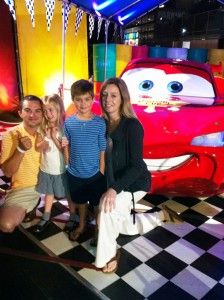 Matthew, age 8, had a dream to ride and sleep on a train. When Toby's Dream Foundation (TDF) learned of his dream, the team went to work to fulfill this request to ensure that Matthew would have an unforgettable experience.
A simple ride on a local train for Matthew and his family would not fit the bill as there are no luxury trains in our area or even on the East Coast. Toby's Dream wanted a real train for Matthew and found one that had everything needed to give him memories of a lifetime.
Matthew and his family flew to Seattle where they boarded the Coast Starlight train that traveled down the West Coast all the way to Los Angeles! This train has a special dining car (just like the old trains used to have), and an observation car. The TDF team secured a private sleeping room where Matthew and his family could sleep in beds while being rocked to sleep by the movement of the train. The Parlor Car was like a living room on rails and a perfect place for those with sleeping rooms to be able to relax and socialize.
The beautiful scenery down the coast was breathtaking as the train passed through Portland, Sacramento, San Francisco and Santa Barbara. Along the route, Matthew could see snow-covered peaks of the Cascade Range, lush forests, fertile valleys and long stretches of the Pacific Ocean shoreline.
In Los Angeles, the family stayed at the luxurious Millennium Biltmore Hotel right in the heart of downtown. This hotel is known for its spectacular setting for weddings, and, in fact, five weddings took place during the time Matthew and his family were there. Matthew's little sister, Jillian, loved seeing all of the lovely brides!
When the family returned home, Matthew's father, Todd, asked the important question, "Matthew, on a scale of 1 to 10, how would you rate this trip?" Matthew immediately replied, "A 12! " Another dream come true for a very deserving dreamer!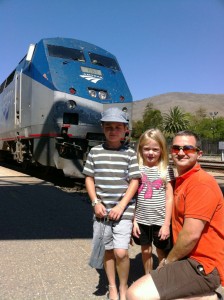 For Matthew… Tomorrow begins with a dream!