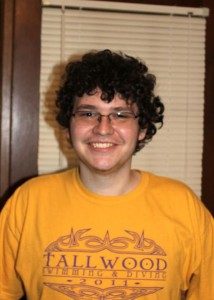 Nicholas goes on a dream vacation to Disney World
Toby's Dream Foundation's dreamer Nicholas grew up dreaming of one day visiting Disney World where he could experience the wonders that the park has to offer! This past summer, Nicholas' dream came true as he and his family set off on a spectacular trip to Orlando, Florida.
Sixteen-year-old Nicholas and his family packed up their suitcases and set off to the happiest place on earth. They arrived at Give Kids the World Village where they were greeted by friendly staff members and shortly after checking in, their adventure began!
The family's first stop was Disney World where Nicholas got to experience all the rides, see all the shows and take in the memories of being at Disney World!
Toby's Dream Foundation also provided admission for Nicholas and his family to receive a two-day pass to Universal Studios where he got to partake in every activity his heart desired. It's a good thing he had two full days because Universal Studios has so much to offer from the movie-set themed rides to the wild rollercoasters!
To top it all off, the family enjoyed a day at Sea World complete with rides, shows and Shamu!
Toby's Dream Foundation is so pleased to be able to help make Nicholas' dream a reality and hopes Nicholas will never stop dreaming!
For Nicholas… Tomorrow begins with a dream!