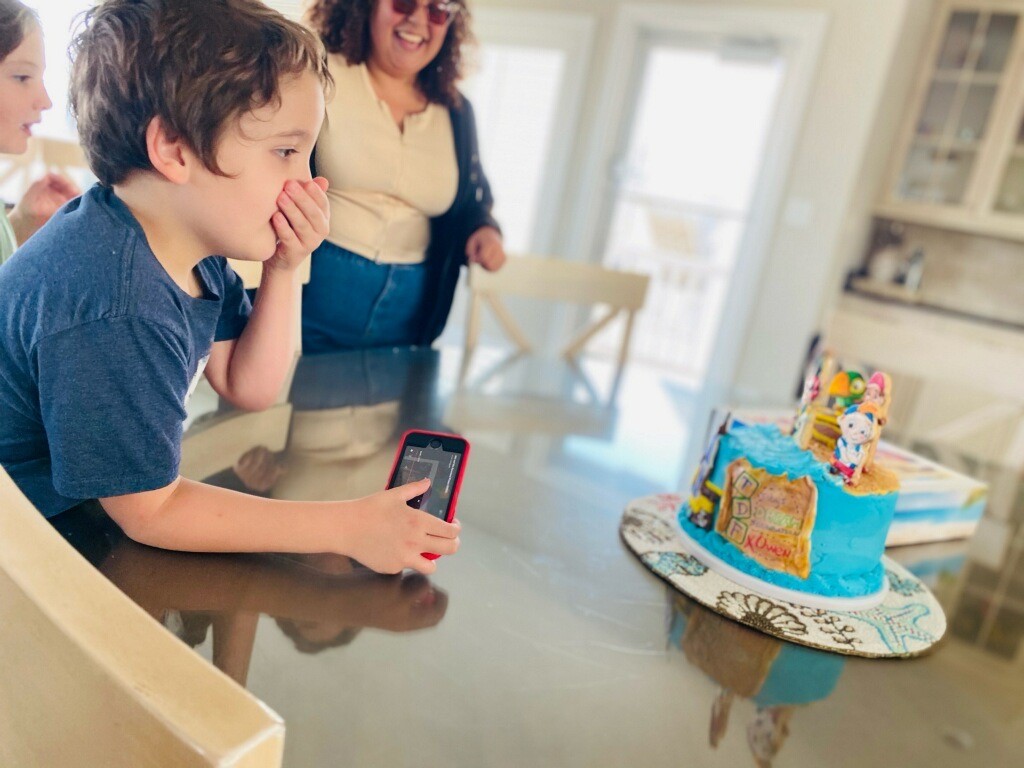 Simply stated, Owen, age 9, is a fish. "What he loves to do the most is to be in the water," his mother told us. So when it was time to decide what Owen's Dream would be, his family decided that a staycation to a beach house with a pool would be the perfect experience.
Owen is non-verbal and has autism, "so we have never taken a family vacation before because vacations to places where kids want to go aren't designed for kids like Owen. But he loves to swim!" his mother told us.
We booked Owen and his family a beautiful beach house on the shores of Sandbridge for a bright and sunny week in early fall. "He ran into the house and he was in love with the place!" his mother said, adding, "It was just so beautiful – and the biggest house I've ever seen in my entire life!"
Owen would wake up and immediately want to go out for a swim. "He swam his little heart out. He was as happy as could be!" his mother said. She even braved the cooler weather and spent her days with Owen in the pool, saying, "He was having so much that I couldn't not share in that experience." She said, "It meant everything to me to see him so happy – playing, laughing, smiling, having the absolute time of his life. I wish I could bottle that up and have it forever."
About Owen, his mother said, "He's such an amazing kid. He struggles already being non-verbal and with autism, and then he gets struck with cancer. He truly deserved this experience – an opportunity to go and experience more of life than therapy, chemo, and school."
When asked what receiving this Dream meant to them as a family, his mother said, "It honestly meant the world to us. We didn't know what we were capable of doing as family until this. It was such an eye opening experience. We never imagined we could do anything like this. Honestly, it was the most amazing experience we've ever had. We couldn't have asked for anything better – you guys did an amazing job!"
We are thrilled that our little fish, Owen, had a great time during his Dream staycation. We are thankful for our partnership with Chartway Promise Foundation in helping to fund this Dream, and to a very generous friend who donated her beautiful beach house for Owen's stay.