Selah, age 4, is a girly-girl with the most adorable personality and a smile that lights up the room. She went to Disney with her family at Christmastime last year and "the trip was amazing, start to finish," said her mother.
As a family of six, Selah and her family found something for everyone at all the Orlando Parks. Her older two siblings loved Universal, while Selah and her six-year-old brother loved Magic Kingdom. "Selah loved the parades and getting to meet the characters. She also enjoyed the plays, specifically 'Lion King' and 'Frozen,'" her mother said. At Animal Kingdom, she even got to hold an alligator! "She was not scared at all," said her mother. "She went right in and picked it up!" This brave little Dreamer also rode her first roller coaster. "She was so excited and was yelling, 'yeah baby, let's go!'" her mother said, laughing.
Selah's family also enjoyed their time at Give Kids the World. "Selah's highlight of the trip was the talent show – she got on stage and danced, and then didn't want to get off the stage!" "While it was hard to let the people at GKTW do everything for us, like get refills and clean up after us, it was so nice! The way they treated us made us feel like we were the only ones there. They went above and beyond," her mother said. "The entire week was just perfect."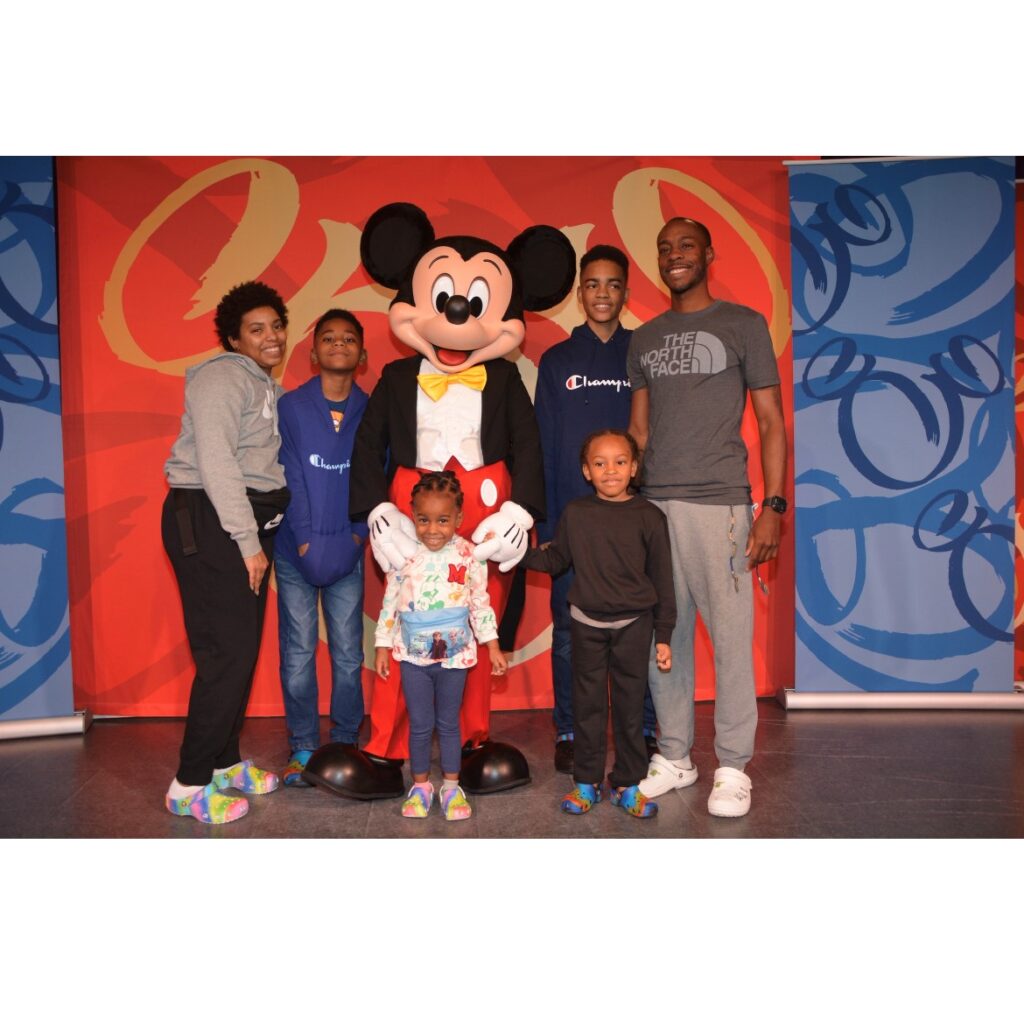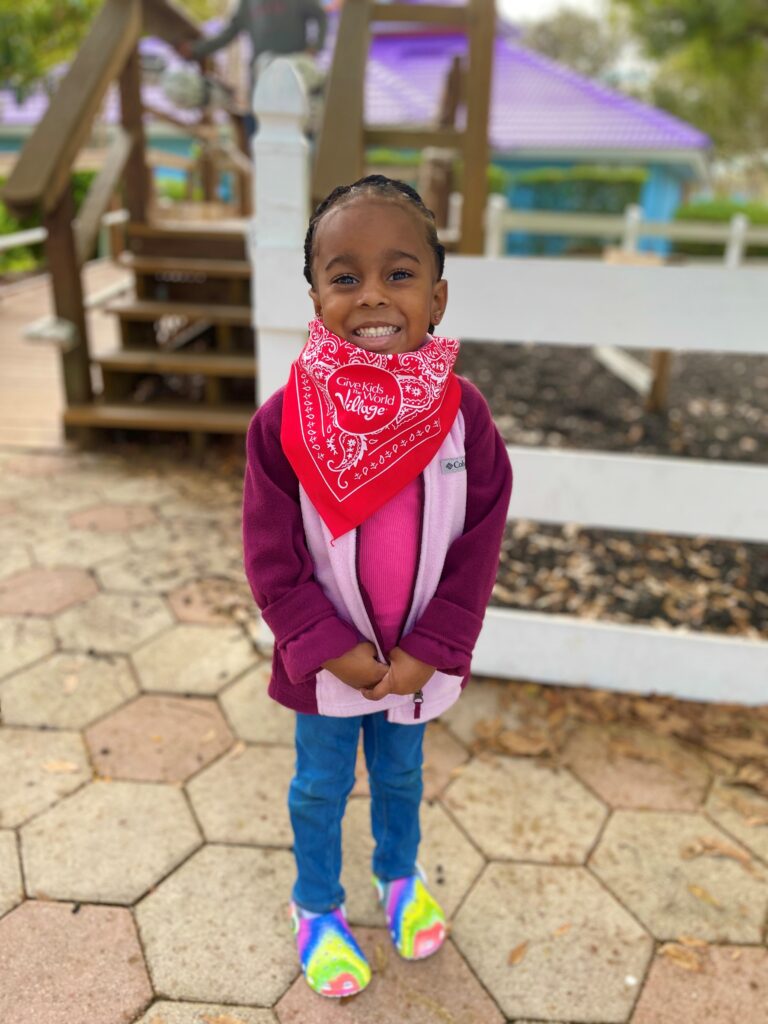 "As a family, this gave us the opportunity to really sit back and enjoy the moment with all our children, because they all went through this together. Selah had Stage 3 cancer at the age of three and she survived it – and we all got to celebrate with her.
It was the first time since her diagnosis that we were able to get out and enjoy each other and all the children got to feel like what Selah felt like ringing the (end of treatment) bell – that moment of victory."
We are thrilled to hear that Selah got her victory lap with her family by her side at Disney – she remains in remission to this day! We are thankful for our partnership with Chartway Credit Union and #ChartwayPromiseFoundation for helping to fund this Dream.