Titus's most fantastic Dream was to go to Disney World with his mom, dad, and three siblings.  And go to Disney World, they did – walking over 40 miles during their week-long visit!  At age 8, Titus was ready to hit the ground running when he and his family arrived in Orlando.  'It was so busy and crazy,' his mother said, 'but that's exactly what we wanted, so mission accomplished!  It was a mind-blowing experience for all of us.'
Visiting all four Disney Parks, plus both Universal Parks kept Titus and his family busy.  'Being able to hop around to the different parks knowing we had all the time and great advantages was the best part for us a family.  It gave us the freedom to say yes to everything and make it happen at the Happiest Place on Earth.  No one was left out,' his mother said.
The highlight for Titus was his time at Galaxy's Edge.  'He enjoyed Star Wars before because his brothers liked it, but once he experienced Galaxy's Edge, he was like, I. LOVE. IT!' his mother said.  Adding even more joy to his visit was getting to interact with Chewbacca and a few Storm Troopers.  'It was so fun to see all of the kids' reactions,' his mother added.  She also said, 'Everything went so smoothly.  The cast members were great, and it was a good experience all around.  We told the kids not to expect this kind of treatment again!'
A big goal of their trip was to visit the Wizarding World of Harry Potter.  Titus and his siblings enjoyed the rides, but most of all, their new interactive wands that they bought at Ollivander's Wand Shop.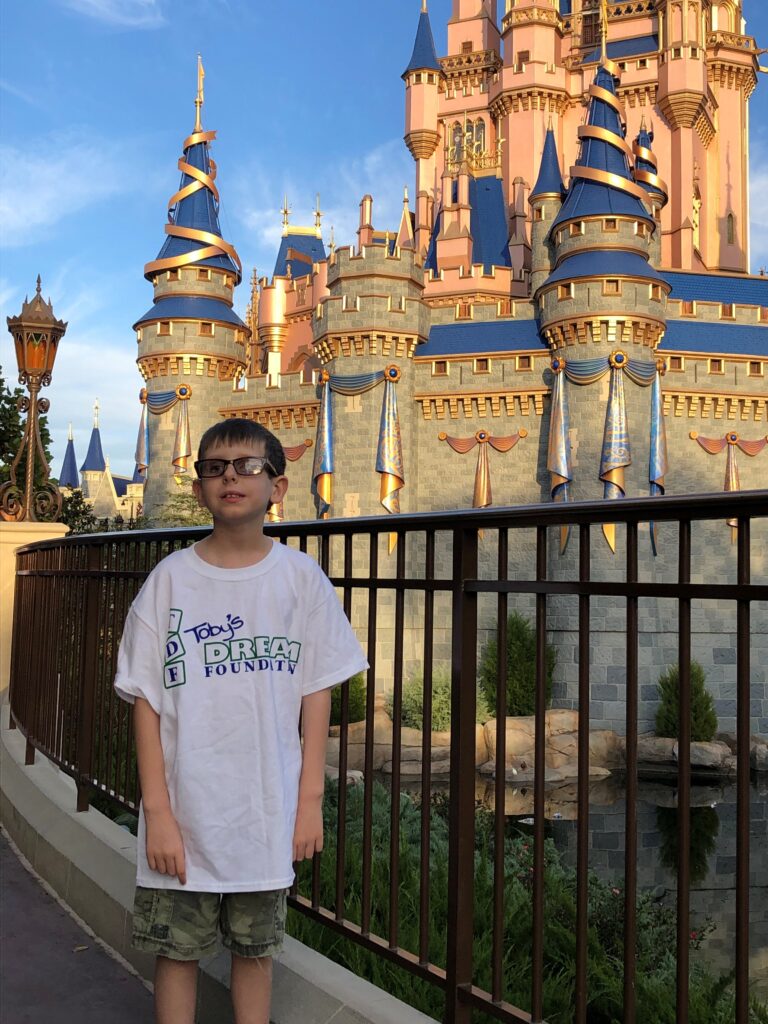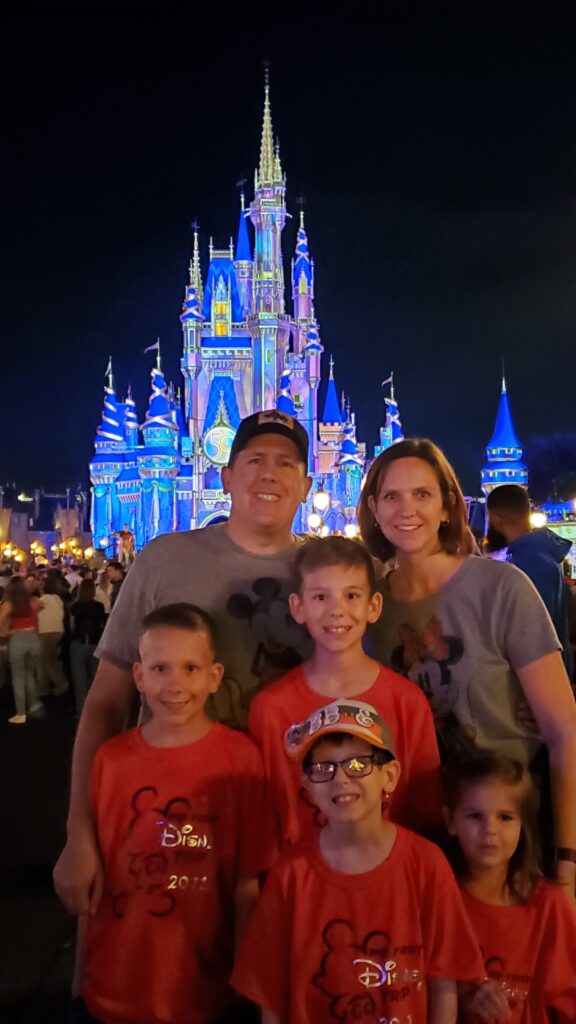 As far as rides go, Titus loved Rise of the Resistance and the Millennium Falcon rides at Galaxy's Edge, but also enjoyed the Slinky Dog Dash and Mickey's Railroad.  'We did everything.  Checked every box,' his mother said.
When asked what this Dream meant to them as a family, Titus's mother said, 'As parents, it was so nice to be able to step away and be inside the world of Disney with our kids – to step away and do it all as a family together was special.  It was definitely a once in a lifetime experience,' his mother said.  She added, 'In the midst of all the chaos, all of the decisions were made for us, and all we had to do was show up.  We got to be a normal family for a little bit — that typical stuff you take for granted.  Everybody got to do everything together and everyone loved being together.'
We are so happy Titus and his family had such a fun time during their trip to Disney.  We are thankful for our partnership with Chartway Promise Foundation in helping to make this Dream come true for Titus.