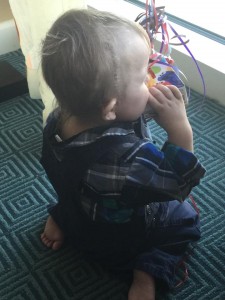 Recently, Toby's Dream Foundation (TDF) received an early morning call from Portsmouth Naval Medical Center informing us of a young boy whose brain tumor treatments had been unsuccessful and now he and his family were faced with the reality of limited tomorrows.
As with all RUSH situations brought to TDF, the staff went to the hospital within hours to interview the family and to determine what this child and his family desired for their dream. Knowing how sick their little boy was, the parents did not want to leave the area, therefore, the dream had to be something we could do for them here in Hampton Roads. When asked what that might look like, the father said that both sets of grandparents were coming in from California for the weekend and that they all would love to have a comfortable place for a "quiet goodbye" with their son.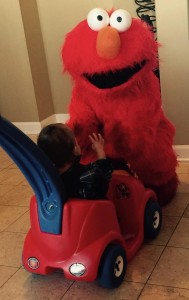 The staff returned to the office and within hours had contacted several local people who immediately responded to the requests. Bruce Thompson and Alice Ruffin of Gold Key PHR offered suites at the beautiful Ocean Beach Club Resort at the oceanfront. They also offered meals to be brought to the hotel from a few of their restaurants. Grateful for the generosity of these two, TDF arranged for the family to experience their child's dream within 2 days.
In that 2 days, the family learned that the child's health had become even more critical and therefore additional family members decided to fly in that weekend for a total of 10 family members. Gold Key PHR again offered two more suites for this growing family to enjoy their time together. All three suites were on the penthouse floor with beautiful views of the Atlantic Ocean and the sandy beach.
The little boy loves Elmo, so TDF arranged for Elmo to visit with the family upon their arrival at the resort. TDF also contacted Tom Gorman, a professional photographer from Flashes of Hope, a non-profit that provides professional family photos to children with cancer, to come to the hotel to take photos of the child and his family.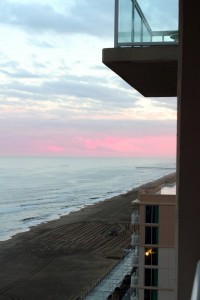 All of the staff at the resort, from the valet to the hotel manager, were gracious, generous, helpful and served this family with love and compassion for their situation.
This dream is an excellent example of a community coming together to do whatever they could for a little boy whom they would never meet.
Toby's Dream Foundation would like to thank We Promise Foundation for their partnership with us in making all dreams come true; Gold Key PHR and Ocean Beach Club Resort for their generosity; Big Italy Restaurant and Lager Heads Restaurant; Tom Gorman and Melia Trost of Flashes of Hope; and everyone else who was touched by this toddler's brief but meaningful life.
Sadly, a few days after the family returned home from their dream experience at the oceanfront, the little boy earned his angel wings.
Toby's Dream Foundation is grateful to all who made this dream a reality and helped this family create memories that will last a lifetime.