Daniya, age 5, is an outgoing and sweet little girl who loves all things Frozen and the color pink.  When we met Daniya, she knew right away that her most fantastic Dream would be a trip to Disney World to see Anna and Elsa.  
Although this wasn't her first flight, she hadn't flown since she was a baby.  As her flight to Orlando took off, Daniya's mother said she squealed with excitement.  When they touched down in Florida and checked in to their villa at GKTW, they were beat from their travels, so spent the day relaxing at the village, resting up for their full week ahead.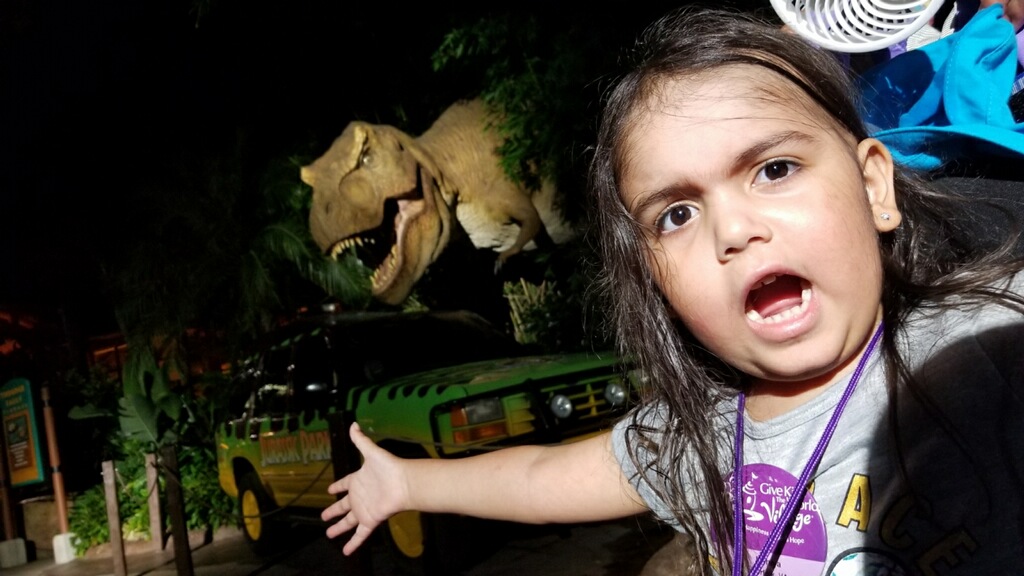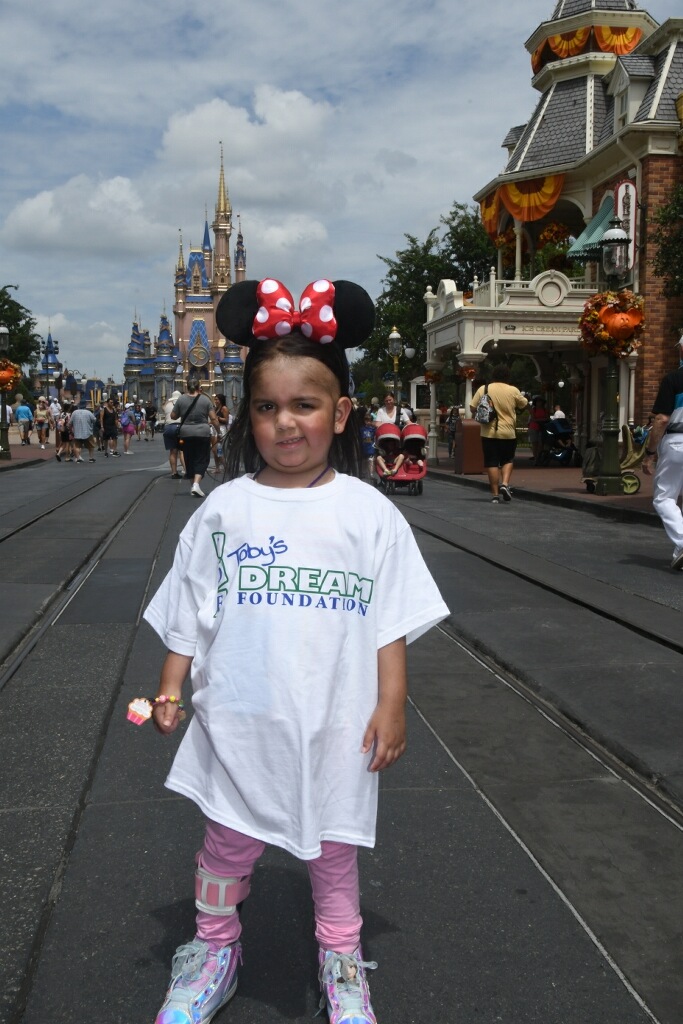 Daniya's first two days were spent at Magic Kingdom and Hollywood Studios.  'The Disney Parks were amazing — it was like being in a different world,' her father said.  Daniya said, 'I loved the Frozen ride! I got to see Anna, Elsa, Olaf, and Sven!'  Her father added, 'Even though she doesn't like water rides, she really liked this one.'  
Next on the agenda were Universal Studios and LEGOLand, with LEGOLand being the highlight of Daniya's trip — 'I liked the LEGO park!' she exclaimed.  She enjoyed riding on the train, the Safari Trek, and Mia's Riding Adventure ride — which she rode all by herself!  At Universal Studios, Daniya's highlight was riding the Pteranodon Flyers ride with her mother.
On her last day of adventure, Daniya went to Epcot.  'I got to meet Minnie!' Daniya said about her favorite moment there.  
About their time at GKTW, Daniya's mother said, 'It was more than we imagined it could be.  It's a very special place and the people were so friendly; they try really hard to make it fun and comfortable.'  
When asked what this experience meant to them as a family, Daniya's mother said, 'The whole time, I was thinking we wouldn't be able to do anything like this without TDF.  It was a dream.'  Her father said, 'We actually grew as a family because we were able to turn off work stuff and just completely focus on what we wanted to do for the day.  It was just nice to focus 100% on Daniya and give her whatever she wanted — and encourage it, too.  I can't tell you how many Anna and Elsa dolls she got!'  Daniya chimed in, 'I got four Elsa dolls! And I also got Olaf!'  Her mother added, 'It was an amazing experience — beginning to end — it was just awesome.'
We are so happy that Daniya got her Dream Disney Trip, complete with an Anna and Elsa sighting (and five new dolls)!  We are thankful for our partnership with We Promise Foundation in helping making this Dream come true.