Jordyn, age 16, is a soft-spoken young lady who loves dancing, shopping, and being outdoors.  When it was time to choose her most fantastic Dream, Jordyn decided on an above-ground pool for her backyard.  "I've always wanted a pool and wanted something to be able to do outside."
Despite the shortage of pools, pool supplies, and labor during the spring, our Dream team still managed to pull off an extraordinary pool install for Jordyn, just in time for summer.  But it was truly a community effort!  On a beautiful Saturday in May, our dear friend and Board member, Don Coberly, put together a team comprised of friends, volunteers, and Chesapeake Firefighters (Jordyn's father is a Chesapeake firefighter).  With their help, they managed to install the 24' round pool in no time — and with the help of the fire truck's hose, the pool was filled in under three hours!  Our Executive Director, Joan Steele, said, "There were about 25 firefighters there holding up the sides of the pool all the way around and it took all hands on deck to make this happen."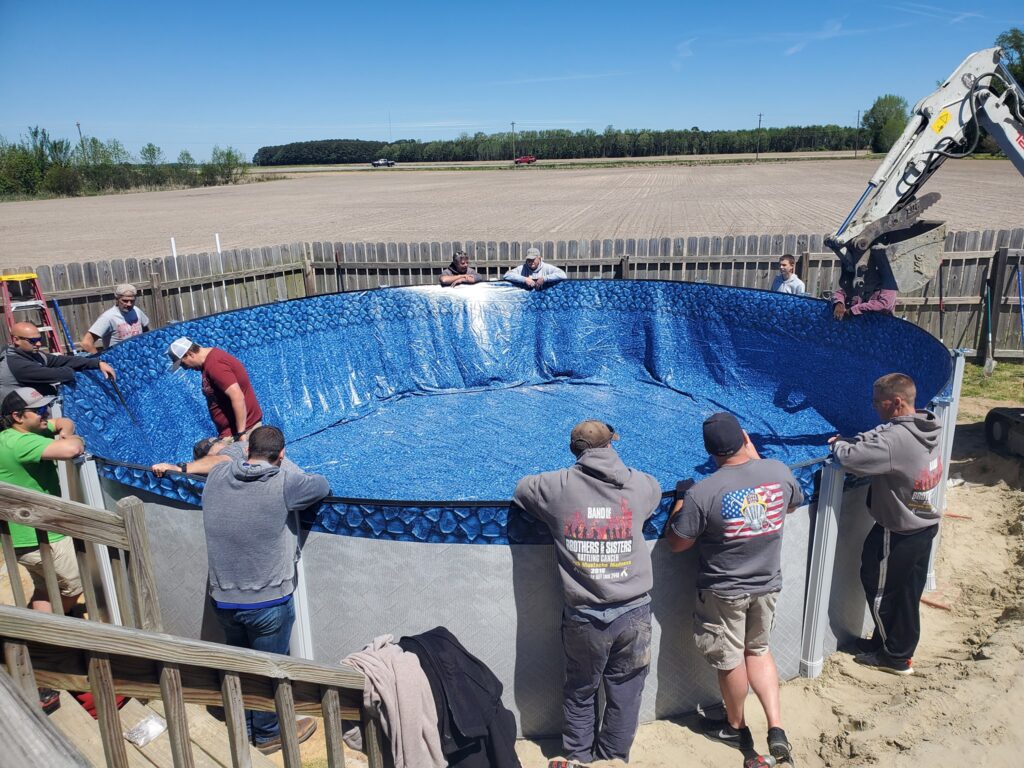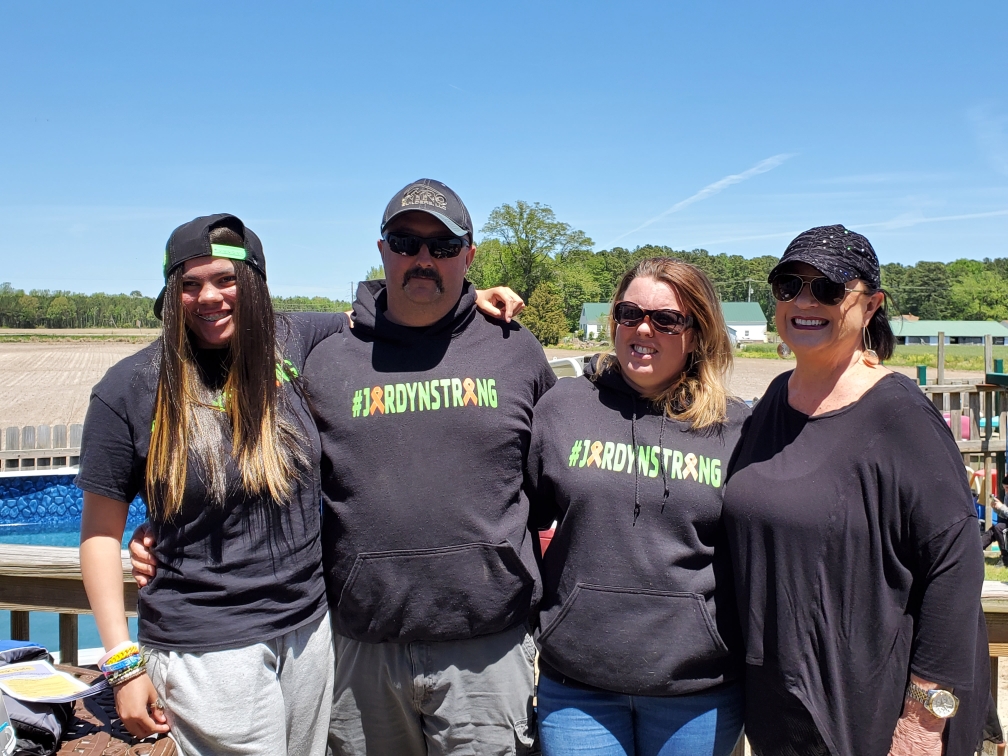 But it didn't end there.  Joan said, "When Don says he will do something, it is all the way. Nothing is left out!"  So it was no surprise when more of Don's friends showed up with burgers and hot dogs to grill for all of the family, volunteers, and firefighters.
Jordyn's father said that the highlighting moment for them as a family was, "seeing it all come together successfully and seeing the generosity and support that we continue to get from everybody.  You don't expect to get something like this, and no one wants to be eligible for something like this, but it's so nice that organizations like yours exist."  Jordyn's mother added, "Receiving the pool for Jordyn is something that is more than a one-time experience — it's lasting.  It gives us a chance to make memories together in our own home.  And it gives her something to look forward to in between trips to Texas for treatment."
We would like to send a special thank you to Don Coberly and the Chesapeake Firefighters, without whom we couldn't have created such a special experience for Jordyn and her family.  We also are so grateful for our partnership with We Promise Foundation in helping to make this Dream come true for Jordyn.